Neglected author takes 'A Walk on the Wild Side' onto the silver screen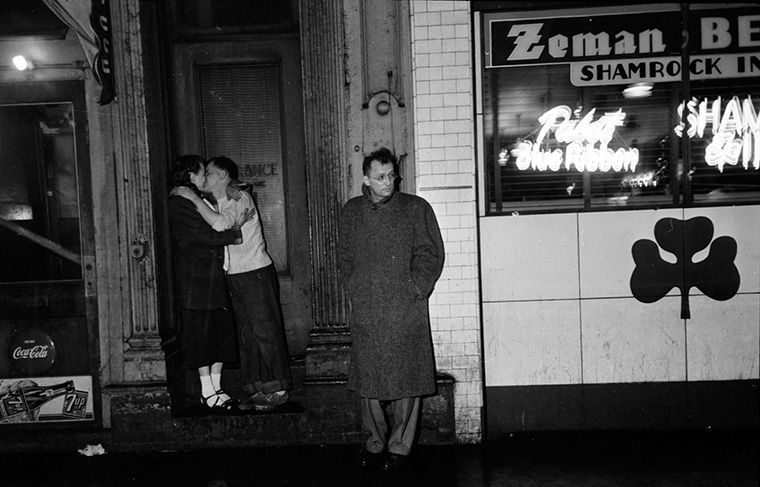 By Assistant Arts & Culture Editor
October 13, 2014
A documentary about the obscure and unsung Chicago author Nelson Algren is making its world debut Oct. 14 at the 50th annual Chicago International Film Festival.
The film, "Algren," was written and directed by documentarian and professor in Columbia's Cinema Art + Science Department Michael Caplan, with help from Art Shay, associate producer and renowned Chicago photographer. The documentary features several famous local musicians, writers and filmmakers such as Billy Corgan, guitarist/vocalist for the Smashing Pumpkins and "The Adderall Diaries" author Stephen Elliott, along with filmmakers Philip Kaufman and William Friedkin. 
The film tells the story of Algren's life and work, which includes his novels, "A Walk on the Wild Side" and "The Man with the Golden Arm." Although he was originally from Detroit, Algren spent most of his life in Chicago and became a local icon.
Jan Herman, a friend of Algren and author of a short study of the writer titled "Ticket to New Jersey: A Portrait of Nelson Algren," said despite accumulating praise and popularity during his lifetime, Algren has fallen through the cracks of American popular culture.
"He's basically a writer of genius as far as I'm concerned," Herman said. "He's been overlooked for any number of reasons. In his time, he had much fame and glory. It's not as if he's unheard of, but Chicago is pretty much the only place that he's [known]."
Herman also said Algren is considered a literary great by many, including Ernest Hemingway, who in a letter provided a review for Algren's 1949 novel "The Man with the Golden Arm." 
"Algren can hit with both hands and move around and he will kill you if you are not awfully careful … Mr. Algren, boy, you are good," Hemingway wrote.
One of the reasons Algren was so highly regarded by his peers was because he wrote about the "little guy" and societal drop outs in a way that nobody else had done before, according to Herman. 
"[Algren] said it many times … the only function of a writer is to be in opposition," Herman said. "He believed in writing about people, not so much about '-isms.' As a writer, he understood what motivates people. He certainly understood the psychology of people in a way that very few writers are successful in."                                                                                                                                                   
Caplan, a Chicago native himself, said he wanted to make the documentary as a way to put Algren in the public eye once more.
"Our intent was to get him out into the world where he belonged," Caplan said. "His work was so seminal and so critical to America's self image coming out of World War II and into the Eisenhower years."
The idea came from a chance meeting with Algren's long-time friend Shay, who told the story of  Algren's life in Wicker Park.
"In 2008, I met the photographer Art Shay," Caplan said. "I knew him as someone who had chronicled Nelson Algren's life and had been good friends with him. We just got to talking and he told me if I was a documentary filmmaker, I should make a film about Algren."
Caplan said Shay provided more than 200 photographs of Algren in the "world he inhabited" for the film, but Caplan also used collages that were handmade by Algren and later found in his archives as another visual component.
"One of the hardest things for us to think about as documentarians was, 'How do you represent a writer?'" Caplan said. "We discovered in his archives that Algren had created collages, which he would do for fun on his own, and they would be of the things he would write about, so boxing, horse racing, women, things like that. So there's this amazing collection of these collages in this archive that have never been seen."
Alex Kopecky, a programmer at  the Chicago International Film Festival, said excitement about Caplan's film has generated ticket sales for the documentary. 
"It is definitely one of our most popular documentaries," Kopecky said. "I think the local connection really helps. Caplan has been doing a great job about getting the word out … and just that it has all of these great Chicago connections."
Caplan said the message of the film is to show people that the stories that are worth telling are everybody's and also to express the significance of Algren as an American literary icon. 
"He was just so frickin' cool," Caplan said. "The guy hung out with Hemingway, he had a love affair with Simone de Beauvoir…. He was cool before anybody even knew what cool was. "