Hackers beware: women are coding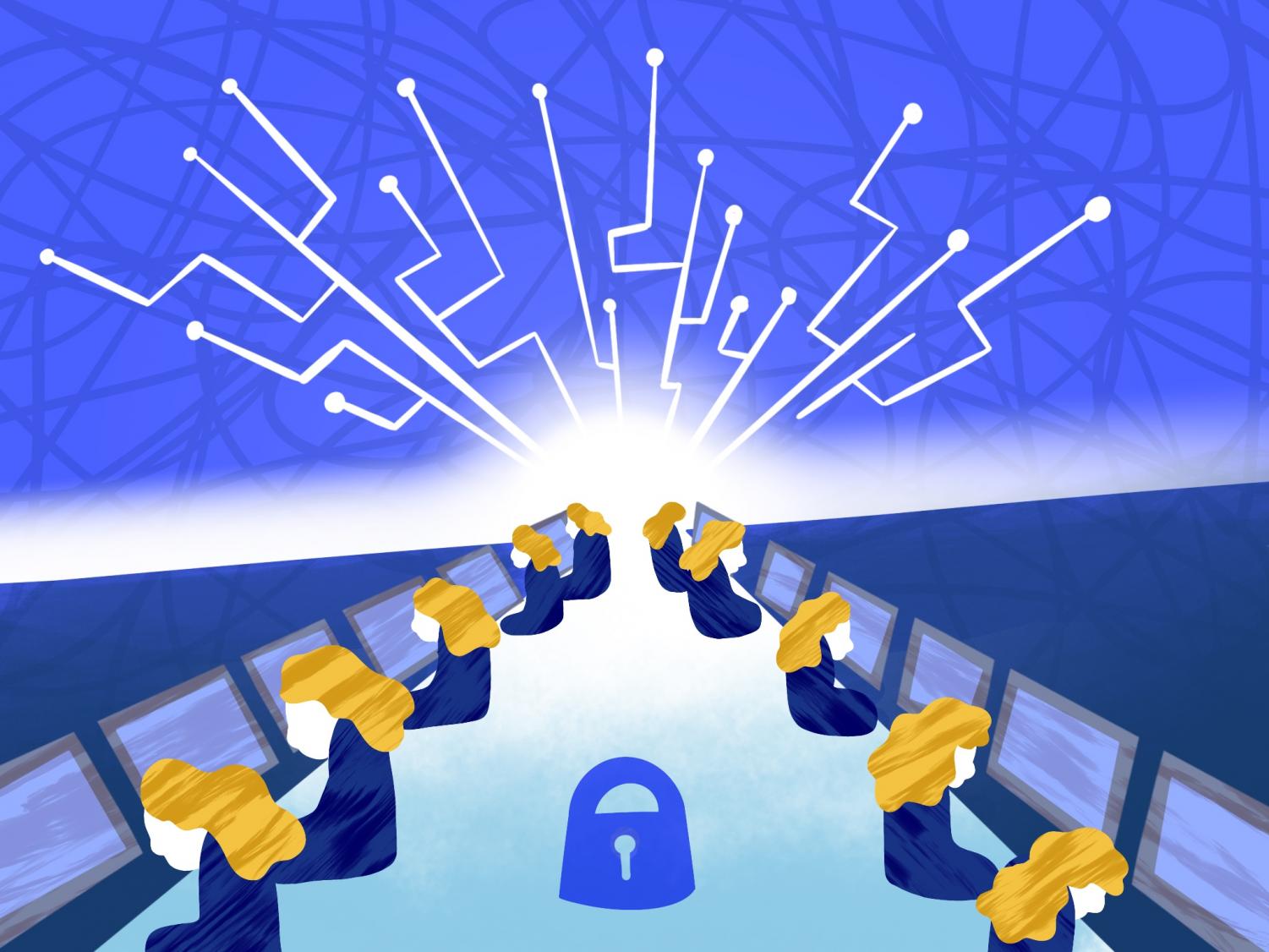 The cybersecurity field is made up of only 20 percent women, but a Chicago-based training program is dedicated to changing that. 
Due to the increase in cyber crimes from September 2017 to August 2018, there were 313,735 cybersecurity job openings in the U.S., according to a study by Cyber Seek, a company that supplies data about the cybersecurity workforce.
The new program, which includes Columbia, will be composed of 25 women and will train them in cybersecurity basics and provide them with mentorship opportunities, according to Director of Operations and Services at City Tech Collaborative Katie Olson.
City Tech Collaborative, through the Connect Chicago program, will fund AnitaB.org and ISACA this year to develop a cybersecurity training program. The goal is to make Chicago the most digitally-connected city in the world, Olson said.
AnitaB.org's mission is to make the workforce equal parts male and female by 2025, according to Michelle Russell, vice president of programs at AnitaB.org.
AnitaB.org is planning the mentorship program that could help women find guidance in the industry, according to Corporate Programs Manager Alisha Wenc. ISACA, a Schaumburg-based nonprofit, provides practical guidance for companies that use information systems. 
"A lot of what our female members say they are missing are mentors," Wenc said. "This is a bit of a cliche, but the cybersecurity professional you picture [is] a dude in a hoodie. Technology is actually a huge field."
ISACA is the parent company of SheLeadsTech, a group  helping women become equally represented in the technology field. ISACA is providing the training platform for the program that includes real-world cybersecurity issues, Wenc said.
The program partners with businesses and colleges, such as Columbia and City Colleges of Chicago to offer mentorship opportunities, according to manager of City Tech Operations and Services Meera Raja.
"Columbia College specifically has committed to being able to provide a mentor," Raja said. "If there's a career fair, they could provide a representative who could talk about cybersecurity careers."
Columbia will provide mentors for women on issues related to entering a workforce with few women, said Dean of the School of Media Arts Eric Freedman. The mentor opportunities are in close connection with AnitaB.org and ISACA and planning mentorships will start when the pilot program begins, Freedman said.
"We'll probably be able to find a really robust group of industry mentors to do some public conversation or dialogue about women minorities entering a high-tech, high-wage field," Freedman said. "It's not just training, but they will probably encounter certain culture obstacles along the way as they look for job placement."
The program will last for eight non-consecutive weeks beginning March 23. Participants will continue to have access to online courses for a year after the program ends, Russell said.
"Within cybersecurity, you don't need a four-year college or university experience," Russell said. "You can come from a community college and have real career growth  within cybersecurity."
If the pilot program is successful, it has the potential to expand throughout Chicago and eventually internationally, Olson said.
"Women traditionally have very creative solutions to offer," Russell said. "This is going to be an exciting shift. [I] look forward to the pilot being successful and then being replicable, as well, to really grow what it means to have more women in the field."