Beloved professor Sheldon Patinkin dies at 79
By Assistant Arts & Culture
September 29, 2014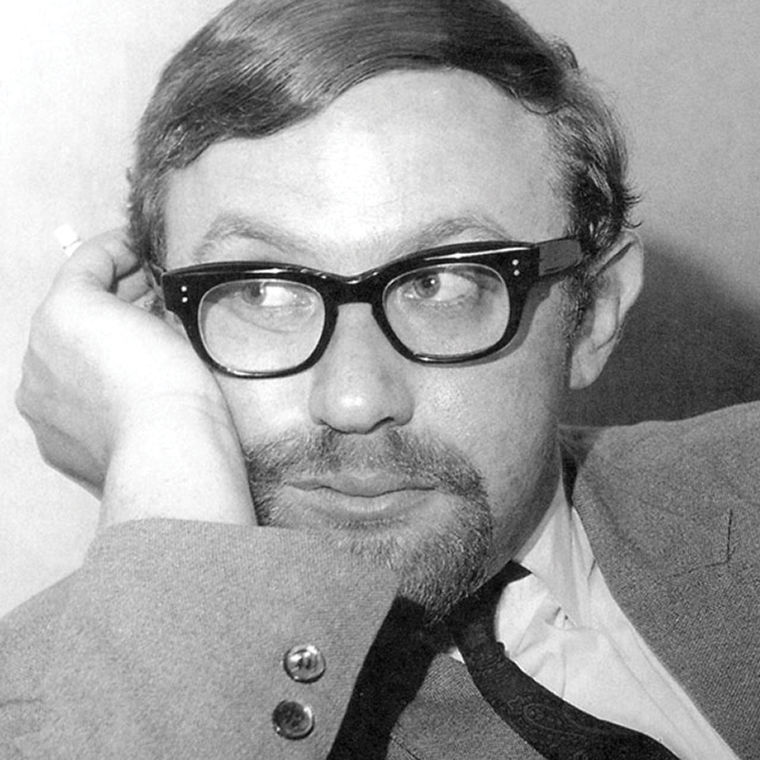 Sheldon Patinkin, an influential figure in Chicago's theater community and former chair of Columbia's Theatre Department, died Sept. 21 at the age of 79.
Patinkin was an original member of the Playwrights Theatre Club, which helped found the Second City Theater Company, 1616 N. Wells St., and later served as a creative consultant to Second City and Steppenwolf Theatre Company, 1650 N. Halsted St. Patinkin was chair of the Theatre Department from 1980 until his retirement in 2009.
During his 29-year career with the college, Patinkin, along with Anne Libera, director of the comedy studies program, played an integral role in the partnership that Second City shares with the college, helping to make the Theatre Department one of the largest in the U.S., according to a statement released by John Green, interim dean of the School of Fine and Performing Arts.
After news broke of Patinkin's death, alumni of Second City and Columbia shared their remembrances of Patinkin on social media.
Theater alumna and current "Saturday Night Live" cast member Aidy Bryant tweeted to Columbia and Second City on the day Patinkin died, "Sheldon changed my life. He was the very best."
Patinkin loved mentoring young comedians, said Andrew Alexander, CEO and owner of Second City. Alexander, who worked with Patinkin on the Second City television series, SCTV, in the '70s, observed Patinkin's strong relationship with young performers first-hand.
"He had a terrific relationship with the younger generation," Alexander said. "He just loved to be around young people and loved mentoring and teaching. He was embraced by that community. He was smart and would always give great constructive criticism."
Patinkin was also a creative consultant at the Steppenwolf Theatre Company where he developed a long-standing relationship with Michael Patrick Thornton, the artistic director and co-founder of the Gift Theatre, 4802 N. Milwaukee Ave.
"The number one thing he taught us was how to be in an ensemble and how to take care of each other and care for each other both on-stage and off-stage," Thornton said. "He always said that people would ask, 'Is an ensemble only as good as its weakest link?' and he'd say, 'No, an ensemble is only as good as how well it can compensate for its weakest link. The person who's the weakest link can change from night to night.'"
Thornton said one of the most valuable lessons he learned from working with Patinkin was to stay up-to-date with popular culture in order to relate to an audience.
"He always taught that a great improviser has to be really well-read in terms of not only classic literature, but also pop culture," Thornton said. "You have to know who Nicki Minaj is, and Sheldon did. He believed that was the only way you could make a connection with your audience—if you were just as well-informed as they were."
Thornton said one thing that everyone could agree on was Patinkin's generosity, adding that he always made time for his students and family.
"His entire life, since the day he woke up to the time he went to bed, he seemed to be there for people," Thornton said. "It seemed like he found a way to put 80 hours in a day."
The effect Patinkin had on Chicago theater as a whole was immeasurable, according to Martha Lavey, artistic director of the Steppenwolf Theatre Company.
"The impact Sheldon has had and continued to have right until  the day of his death, not just on his peers like Mike Nichols and all of the early Second City cast members, but all through Chicago history, he just continued to have an impact," Lavey said. "His impact was just multi-generational."
According to Green, he represented everything that is good about Columbia. Patinkin could have gone off to New York City or Los Angeles and made a name for himself in comedy, but he chose Chicago, Green said in the statement.
"He is a pioneer of Chicago theater, and he chose to dedicate his life to theater and enriching the discipline of theater and comedy through empowering students," Green said. "And that is a magnificent testament to him, and it personifies exactly what the best of Columbia is."
One thing young performers learned from Patinkin was to take chances. According to Thornton, Patinkin always encouraged performers to break out of their comfort zones.
"The one quote that everyone seems to remember is he would always encourage everyone to take a chance," Thornton said. "The reason why a lot of people don't take chances is that they don't want to look foolish, or they don't think they're funny, and Sheldon would always say, 'It's better to be an a–hole than a chicken s–t.'"
As part of Chicago's legendary theater community, Patinkin's legacy in the city was one of fondness, according to Alexander.
"He was sort of the quintessential Chicago person," Alexander said. "He just loved the theater, and was very instrumental in the early years of the beginning of the small theater community. He loved them and they loved him. Chicago is well-known for taking care of its own, and Sheldon represented that very well."
Green said there will never be another man quite like Patinkin who would dedicate so much of his life to teaching others the craft of theater.
"Sheldon stands as the gold standard of somebody who dedicates his life to his students," Green said. "All of us have been enriched in knowing him. We will not see his like again. There will not be future Sheldons. And we will be the poorer for it, but he has left us with a tremendous legacy that we will strive to emulate."