Web series jumps from screen to stage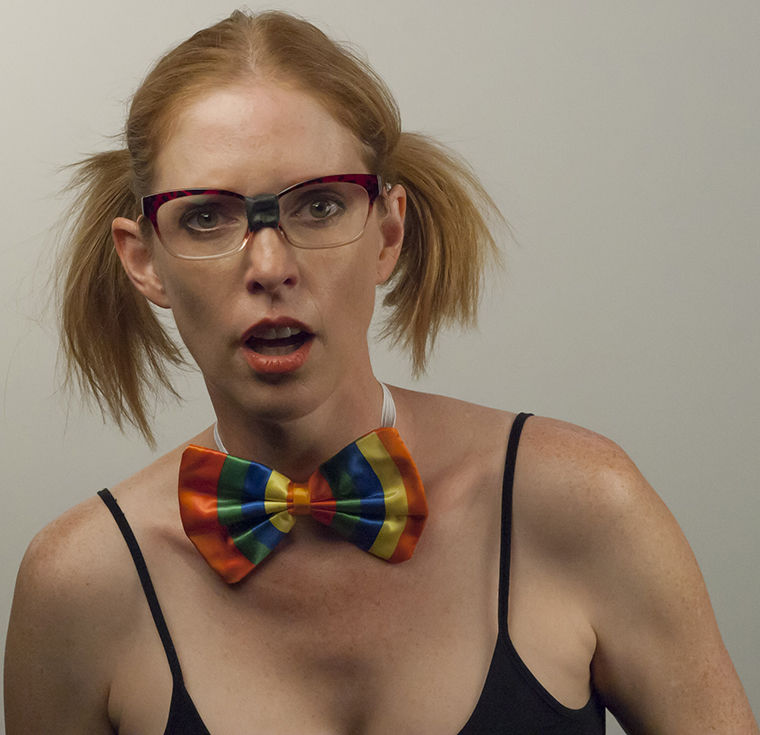 A mix of Columbia alumni, professors and students are featured in the live comedy variety show "Dorkumentary Live!," based on the web series of the same name.
David Tarleton, associate professor in the Cinema and Television Arts Department, produced and directed the show with his wife and former Business and Entrepreneurship Professor Adria Dawn, who also writes for and stars in the production. They created the original web series together in 2008 while living in Los Angeles. The show will run Nov. 15–19 at 1225 W. Belmont Ave.
Dawn said the show's release is timely because she and Tarleton think people need to laugh and escape from worldwide problems.
"I felt like it was a really good time because everyone's been so down about the political landscape," Dawn said. "I [have to] find a way to find the love and the joy and the dumb and so the time was perfect for us."
Tarleton and Dawn based "Dorkumentary" on their own life experiences and modeled characters in the series on people they have encountered. Dawn said the first web episode of "Dorkumentary," "My Day Job @ Uncle Jer's," was based on the store where Dawn used to work, and the characters were actual customers she encountered.
"It's things in our lives, but taken in a twisted, silly absurdist direction," Tarleton said.
The show features dancing, improv, audience interactions and sketches, one of which includes a giant inflatable fidget spinner, Tarleton said. The couple has collaborated on multiple projects since 2004, including the web series, but this is the first time in years they have done a live production, he said.
"I don't think the love ever left of doing live performance and having that kind of immediacy with the audience and especially with comedy," Tarleton said. "There's something about comedy with a live audience, and you get this electric energy in the room and everybody's laughing together."
Andrew Edwards, adjunct professor in the Music Department, composed the show's music, which features original and parody songs. Edwards said he enjoys the immediacy that comes with the music.
"It's going to be rapid fire and everything needs to be punchy and clear because there's no room for sitting around in silence while someone figures something out," Edwards said. "It's gotta really go, so I've been trying to keep everything tight, very concise and punchy and fun."
Dawn said she is proud of not having to put on a filter on her acting and having the freedom to create these sketches.
"A long time ago, I developed this theory [that] I would rather have someone really like me or really hate me, [rather] than to be like, 'Who is she?'" Dawn said. "I'm pretty sure people are going to really love me or just not like this kind of comedy."
Tarleton said it is vital for live performances to insert a unique spin so audience members want to come see the show.
"The goal is the audience's face will hurt at the end of the show," Tarleton said. "If your face didn't hurt, then we didn't do our job."