13 Reasons Why: Trigger Warning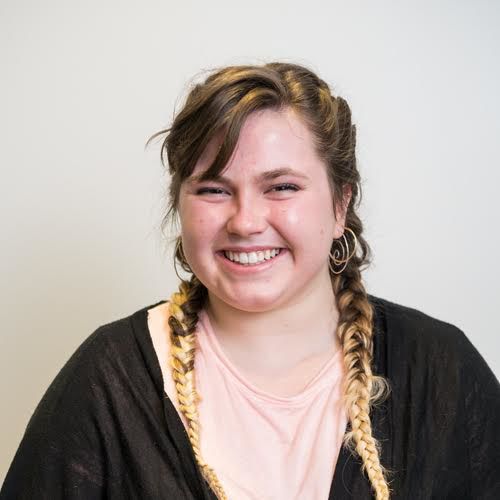 Netflix announced March 21 a second season of "13 Reasons Why," adapted from Jay Asher's 2007 novel. The show's first season explored high school sophomore Hannah Baker's life and struggles that led to her taking her own life.
This season will include the addition of a warning video before each episode and resources for parents and teen viewers. The video features cast members saying the show's purpose is to initiate conversation and encourage those who are struggling to get help. But after the damage done by the show's first season, is that enough?
In the first season, tape recordings narrate flashbacks that take fellow sophomore Clay Jensen on the journey of Hannah's life and her reasons to choose death. The show's first season generated some positive reception from viewers, but ultimately received backlash from parents, survivors and mental health professionals who warned against the show being made in the first place. But despite the copious amount of negative backlash, the show was renewed by Netflix.
Along with multiple information leaks on different websites, Netflix tweeted a list of storylines the second season will follow, and the show is still fixated on the effect of Hannah's suicide on everyone else's lives. For a show that is described by writer Nic Sheff as "facing these issues head-on," the focus of the show being on everyone else and their lives is problematic and unhelpful.
Because the series tries to piece together what could have forced a teen girl with such potential to choose to die by suicide, and recreates the horrible events in her life, "13 Reasons Why" gives no reasons why not to turn to suicide. Instead, it frames death as the only way out.
The traumatic experiences of sexual assault, horrible bullying, negative body image, drug use, friendship betrayal, mental illness and countless other issues teenagers commonly struggle with need to be handled gently, but the show was extremely graphic.
Advertising itself as a way for young adults to realize they are not alone, this show did and seemingly continues to do nothing to show ways to get help or that so many people want to help.
Even though the script writer had good intentions and pulled from his own experience with attempted suicide and wanted to showcase this through another person's story in which they change their mind and choose to live, this show has no redemption factor. This show is blameful, full of misconceptions, and sends a message that the only way you can get out of the horrible things that happen to you in adolescence is death.
According to the approach "13 Reasons Why" takes on suicide, you are either terrorized in adolescence or you do the terrorizing. You are either part of the problem or choose to die as a solution. This is not the truth, and further, not the conversation that needs to be happening. No intro video or website of mental health resources can undo the message the first season sent to anyone who watched.