EXPO Chicago brings international contemporary and modern art to Navy Pier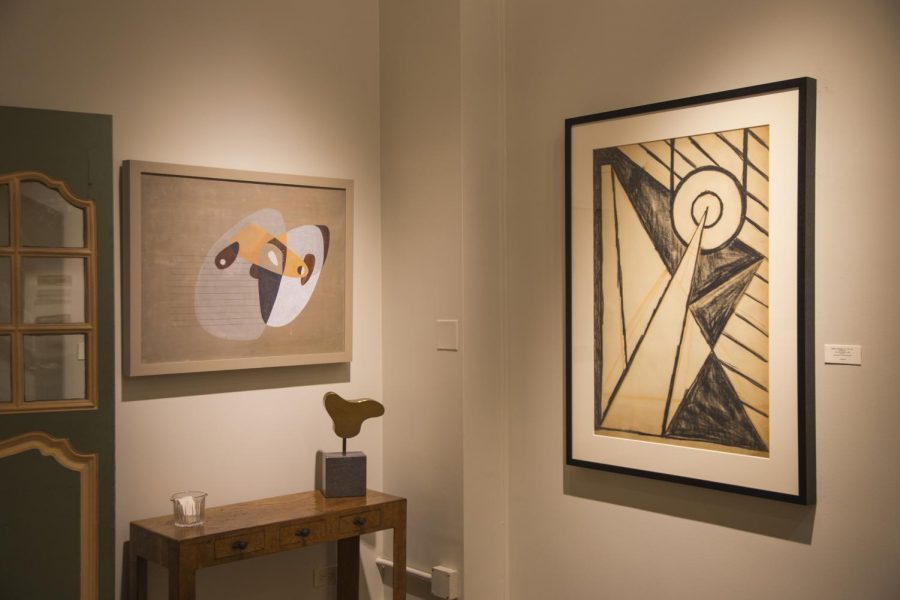 By Assistant Arts & Culture Editor
September 15, 2014
EXPO Chicago, a contemporary and modern art exhibition featuring works
from 140 galleries and artists from around the world, is hosting its
third annual EXPO Art Week Sept. 18–21 at Navy Pier.
Tony Karman, president and director of EXPO Chicago, said the event
was founded in June 2011 with the first EXPO held in September 2012 at
Navy Pier. This year, the exhibition will represent 17 different
countries and 43 cities internationally, Karman said.
"I think what [spectators] can expect is one of the most relevant
surveys of contemporary work—an extraordinary list of special
exhibitions, one of which is partnered with Columbia called EXPO
Video," Karman said.
EXPO Chicago's partnership with Columbia exhibits a selection of
large, dynamic and diverse installations of cutting-edge new media
projects and films.
Karman said EXPO Chicago is trying to maintain the historical aspect
of art fairs in Chicago, which is why the fair takes place at Navy
Pier each year. The pier was home to Chicago's first international art
fair and was the location where art dealers, collectors and
enthusiasts came for more than 20 years.
"We're really building on the great legacy of art fairs in Chicago,
which began in 1979," Karman said. "It's an extraordinary tradition
that we get to reference and pay homage to as well as redefine the
next 20 years as an art fair in our great city."
Karman said six international art dealers are appointed to select the
artists and galleries to be shown at the EXPO each year. Art galleries
can submit applications for inclusion in the exhibition, which go
through a detailed selection process carried out by the committee. Of
the finalists, the committee chooses 140 exhibitors, Karman said.
Richard Norton, EXPO Chicago exhibitor and owner of  Richard Norton
Gallery, 222 W. Merchandise Mart Plaza, specializes in American and
European impressionists in modern paintings. Norton said this is the
gallery's second year participating in the exhibit. The gallery will
be showing a special exhibit of paintings by Hananiah Harari, a modern
artist from New York City who was active in the '30s and '40s.
"[Harari is] best known for his paintings being a combination of
cubism and surrealism," Norton said. "These are all paintings from the
estate of the artist, and many haven't been seen by the public for
over 20 years."
What will set the Richard Norton Gallery apart from others is its
contrast with other exhibitors with its contemporary art focus.
"A large part of the EXPO is contemporary art," Norton said. "This
unique show we're presenting is work that really hasn't been seen in
the public eye for a number of decades. It's pretty exciting."
Anastasia Tinari, associate director at Rhona Hoffman Gallery, 118 N.
Peoria St., works with a mixture of young emerging artists and
conceptual art from the 60s and 70s. The gallery has been a part of
EXPO Chicago since the fair began in 2012 and also participated in Art
Chicago, which was the EXPO's predecessor.
"Rhona [Hoffman] is very involved with the fair," Tinari said. "She
has pulled [the Human Rights Watch] organization into the fair so it
is more of a city-wide event that embraces those social organizations
and is not just isolated to the art world."
Tinari said the Rhona Hoffman Gallery has a lot to offer at this
year's EXPO. She said she thinks the gallery's representation of
well-established Chicago artists will set them apart from the rest of
the fair.
"Curators in the international art world know these artists and their
quality of work, but Chicago is not New York," Tinari said. "Sometimes
artists based in Chicago [might not receive as much] commercial
excitement about their work. I think our representation of those
established Chicago artists is really special as well as those
younger, more emerging artists."