Body shaming continues in criticism of traffic anchor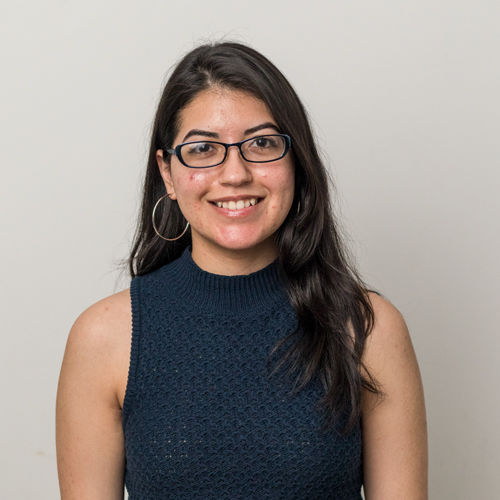 Two weeks into her new job at Channel 8, WFAA-TV, in Dallas, traffic anchor Demetria Obilor garnered attention for her response to body-shaming comments directed at her on Facebook.
The Nov. 1 comment posted by Jan Shedd criticized Obilor's wardrobe because of her body size, saying, "Has anyone seen Channel 8's new morning traffic reporter? She's a size 16/18 woman in a size 6 dress, and she looks ridiculous. I understand that when I watch Channel 8 I'm going to get biased reporting and political correctness, but clearly they have taken complete leave of their senses. I'm not going to watch Channel 8 anymore."
Shedd's comment was uncalled for and fortunately received well-deserved backlash, with some pointing out the comment's racist undertones. Artist Chance the Rapper tweeted in defense of Obilor.
Obilor responded to the comment with a Nov. 3 Facebook video.
"When you look a little different, people think it's OK to talk to you a little different," Obilor said in the video, during which she also pointed out criticism she has received about her natural hair. "This is the way that I'm built, this is the way I was born, I'm not going anywhere, so if you don't like it, you have your options. We don't have to put up with this, alright? And we're not going to."
Following the backlash, Shedd apologized Nov. 7 during an interview on Radio Therapy Network in Dallas and explained that her comment was more directed toward women on television being exploited and forced to wear tight dresses. Even if this is the case, Shedd's comment was racially insensitive to say to a woman of color and is a clear example of body shaming that should not be directed toward any woman.
Why should a woman be judged for any personal characteristic ? Instead of working with others to halt the exploitation of women on TV, Shedd chose the low road and took cheap shots at a woman's looks, which no one can control. Women pitting themselves against other women does nothing to advance efforts to end unfair treatment of women. This is an especially important issue as women are more likely to be body shamed and experience body image issues.
According to a June 2016 Dove Global Beauty and Confidence Report studying 10,500 women across 13 countries, women's body positivity is in a steady decline and often affects important life decisions.
Eighty-five percent of women said they opt out of significant activities due to lack of confidence in their appearances, and 87 percent stated they would stop eating or otherwise put their health at risk if they are not satisfied with their body.
Similarly, a January 2016 Yahoo Health survey found that of 2,000 people between the ages of 13 and 64, more than half of women felt ambivalent or negative about their bodies, and these perceptions were consistent as women aged, with only 13 percent reaching peak body positivity between ages 35 and 54.
With body negativity being most prominent among women, society needs to make strides to ensure body shamers are stopped so the problem does not persist. Although Shedd may not have meant to pass judgment, it's important that Shedd learned why her comments were wrong and not just apologize for them. It's great that others were quick to point out Shedd's offensiveness and that Obilar was willing to respond to the comment, paving the way for an end to body shaming and an increase in body positivity.