P-Fac fears losing jobs over new qualification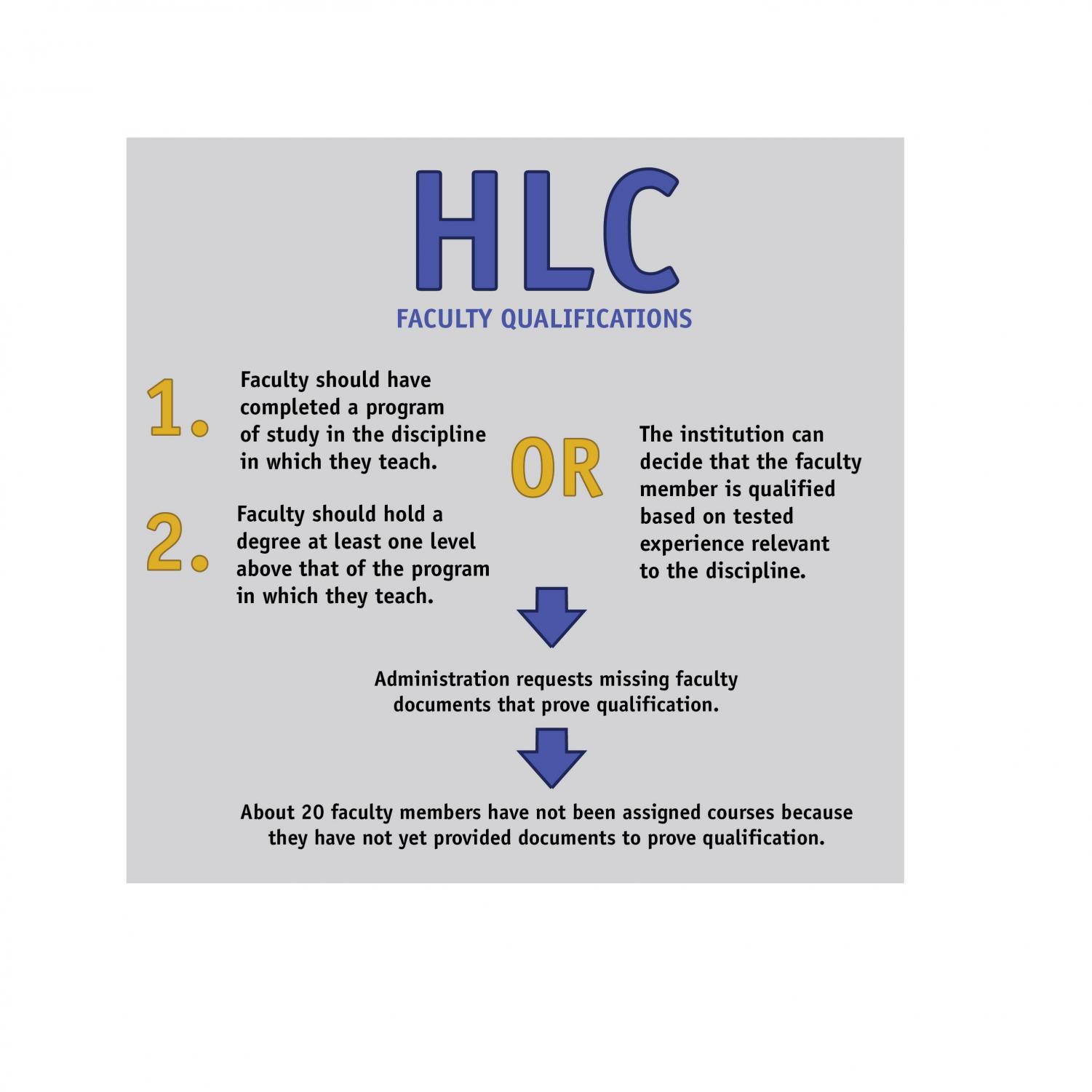 About 20 adjunct professors were not assigned classes for the Spring 2018 Semester because they failed to provide information proving them qualified to teach under Higher Learning Commission guidelines, which the part-time faculty union claims violates its contract.
HLC guidelines—which were revised and implemented Sept. 1—require adjunct faculty to have a degree at least one level higher than what they teach. Educators teaching undergraduate classes are required to hold at least a master's degree in their field. Faculty members can also prove qualification through "tested experience," defined as work done outside of the classroom, according to the guidelines.
P-Fac President and Adjunct Professor in the Photography Department Diana Vallera said the college relayed the guidelines to the union but never specified what constitutes tested experience.
"We have faculty that have been here 20, 30 or 40 years who have been working in the field," Vallera said. "That is the tested experience and the [college] should be proud in making arguments over tested experience, not using it as a way to change qualifications."
HLC guidelines state an institution that uses tested experience to measure qualification must have a well-defined policy and procedure for determining necessary experience to teach students.
P-Fac lawyer Mike Persoon, an attorney at Despres, Schwartz, & Geoghegan, Ltd, said faculty qualification guidelines in the union's collective bargaining agreement cannot be circumvented by HLC guidelines. The college would have to bargain to change faculty qualification procedures, he noted.
"This isn't any attempt to protect people who were never qualified," Persoon said. "All of these people were determined to be qualified by the college. The college hired them in the first place; the college continued to hire them for decades."
Senior Vice President and Provost Stan Wearden said when he came to the college in spring 2014, he was alarmed that in some cases, faculty member records were either missing transcripts or credentials were out-of-date. After learning this, Wearden asked faculty members to provide any missing information, he added.
"I did this for three reasons," Wearden said. "Number one, your personnel files need to be complete files. Personnel files get audited by different agencies, and it is just important and good practice to have credentials of your employees on record. Secondly, I as provost want to be able to say with confidence that our faculty who are in the classroom are 100 percent qualified to be there. And thirdly, we are accredited by the [HLC] and they check faculty qualifications, and they are going to be here in November 2018, and they are going to check on this."
After receiving a majority of the missing documents, Wearden said he discovered that about 20 adjunct professors were missing documents that would validate their qualifications. That does not mean faculty members are not qualified, only that they have not yet documented their qualification, Wearden added.
Names of the 20 faculty members with missing information were given to Vallera for assistance in gathering the information, according to Wearden.
"We're asking for their cooperation and collaboration, and it is a very important thing to be able to say with real confidence that each and every one of our faculty members who are in the classroom are qualified to be there and we know they are qualified to be there and we are confident about it," Wearden said.
In a Nov. 9 email statement from the News Office, college spokeswoman Cara Birch said the college will continue to work with the 20 faculty members who have not yet submitted evidence of qualification.
"To date, two of those 20 have been found to be eligible for teaching assignments and will be assigned if courses are available through the scheduling period," Birch said in the email. "The college will continue to work with P-Fac on the remaining part-time faculty who need to submit their credentials and tested experience."