Robberies shake up South Loop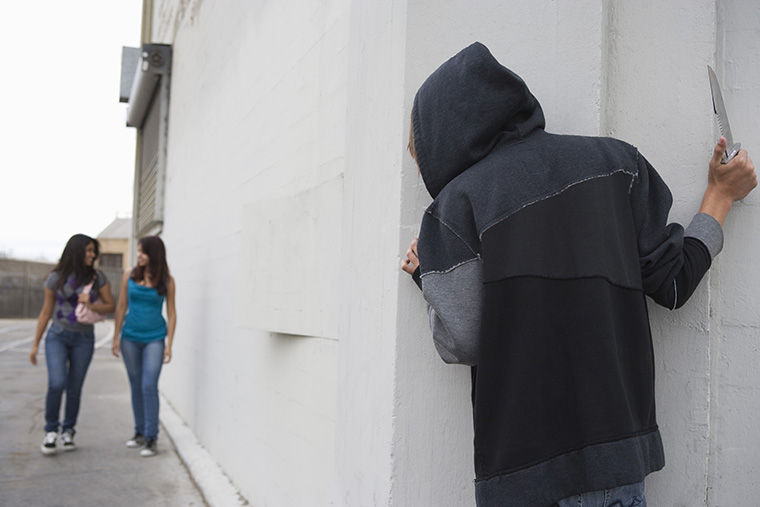 By Gretchen Sterba, Metro Reporter
September 8, 2015
Violent crimes on Columbia's campus throughout August might leave students feeling uneasy as classes resume, but Columbia's Office of Safety & Security has increased its efforts to boost on-campus safety, according to Ronald Sodini, associate vice president of Safety & Security.
Columbia's Office of Campus Security released an email alert to the campus community from the Chicago Police Department on Aug. 25 regarding two violent robberies—one on the 900 block of South Michigan Avenue at 9 p.m. and the other on the 0–100 block of West Harrison Street at 12:30 a.m. In both incidents offenders were said to have knocked and kicked victims to the ground while accomplices held them down to steal cell phones, wallets and other valuable items, according to
the alerts.
Sodini said the perpetrators are not in custody, but the CPD is still investigating the robberies. Neither of the victims reported in the alert were Columbia students, he added.
Sodini said the Office of Safety & Security will soon release a letter to faculty and students outlining safety tips, such as paying attention to surroundings and walking in groups
late at night. Additionally, Sodini said the Office of Safety & Security is preparing new campus safety initiatives.
"We are working with a student group—a student advisory committee," Sodini said. "The committee has expressed some interest in this last year, but we are reviewing options and potentially activating an escort program. If a student feels they're in an unsafe situation, they should always contact the security office."
Sodini said the Office of Safety & Security maintains consistent communication with the CPD and meets monthly with SCOPE–an umbrella organization that consists of city agencies, law enforcement, campus security and other campus police agencies–to share intelligence and discuss
joint training to keep students safe.
Columbia also offers self-defense classes that prepare students if they ever find themselves in danger. However, even without training, there are things students can do to protect themselves, said Jennifer Kim, co-director and head instructor at The Peace School, a nonprofit educational organization that teaches yoga, self-defense for women, martial arts and other practices.
"If we don't have any type of training, the best course of action will be what comes to us in that moment," Kim said. "We need to listen to our inner voice—like if it tells me to scream, or throw up or bang him with my head, just to go for it and to do the best I can. There are things we don't have to be big and strong to do that could help us get out of a hold or somebody grabbing us. An attacker is always looking for the easiest route. If we have that sense of confidence,
it'll show."
Kayla DesEnfants, a freshman dance major, said the recent robberies will encourage her to be more cautious around campus at night.
"I would probably only bring my phone and school supplies I needed to classes," DesEnfants said. "I wouldn't bring my laptop or a bunch of cash—only a few bucks if I need to stop somewhere. If worst comes to worst, I would take a taxi. I'd rather spend money than get beat up."