Comedy students create web series for LGBT community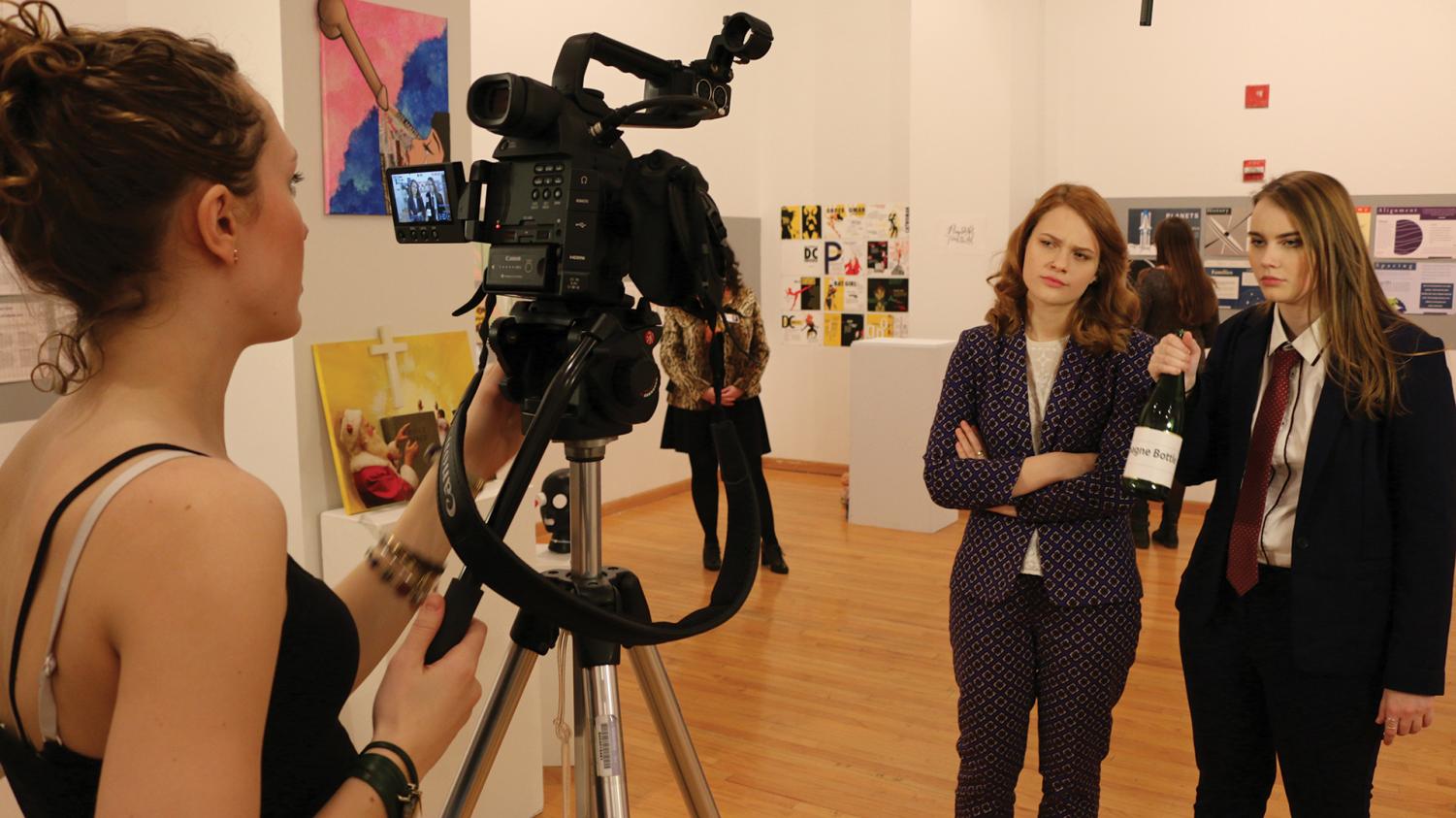 What started as senior theatre majors Charlotte Kennett and Kearney Fagan's class project has turned into "Chapstick," a web series for the LGBT community that recently finished its first season to great acclaim.
Kennett and Fagan, both in Columbia's comedy studies program, released "Chapstick" last year and gained popularity from publicity from VICE and Curve magazines.
The web series is about Marlo and Addy, two young queer-identifying women, trying to make it as artists in the city.
"Chapstick is a comedic LGBTQ web series about two best friends and the craziness that happens in their lives as artists and as queer women," Fagan said.
The idea for the web series came from Kennett's semester at The Second City. She said the first episode of the web series was written for the final project in the program. It was after that class finished that Kennett and Fagan realized they had something worth pursuing and wanted to continue filming.
According to Kennett and Fagan, the mission of "Chapstick" is to normalize LGBT characters on television and in film. They wanted to create a show that gave more dimension to these characters than their sexual preference or gender identity.
"There isn't a lot of LGBTQ comedic content out there, and we just felt like we had the perspective to do it right," Kennett said.
The pair then set out to find a cast of LGBT actors to play characters in the series. Fagan said because Kennett had experience on film sets, she had connections with other Columbia students who would be passionate about the project.
"If you create something that there is a lack of, people will want to be a part of it," Fagan said. "Because the face of our show was LGBTQ comedy people, those people were more willing to help out."
Fagan and Kennett said they pulled experiences from their own lives but exaggerated the situations to make them funnier and more entertaining.
"We just wanted to create something we wanted to see, so the direction came from out of our own lives and the struggles that we do face, but also the exciting parts of it," Kennett said.
Fagan said the positive message of "Chapstick" is that members of the LGBT community both star in and produce the show, because it is common for mainstream media to cast non-LGBT actors to portray the roles.
"That is not necessary when you know a bunch of talented LGBTQ actors and comedians," Fagan said. "This is real and it shows that we can connect in other ways than just our labels."
Indra Andreshak, a 2016 theatre alumna, plays Julia in the web series, one of Marlo and Addy's friends. While Andreshak's character in the show is straight, she said the show and its characters cover all areas of the LGBT community.
"The show is quirky, doesn't take itself too seriously, and at the same time is not ignoring the fact that people consider themselves to be bi, gay, lesbian, everything across the spectrum," Andreshak said.
Kennett and Fagan are currently working on season two, which is set to release in Summer 2017.
According to the pair, they are in the pre-production stages but are excited to see how the relationships develop between characters and watching how episodes change after editing.
"We want to create content that others can look to and feel good about and laugh," Kennett said. "Right now especially, there is a lot of heaviness, and we are just hoping we can bring some light into the community and beyond."