P-Fac files Unfair Labor Practice alleging contract violation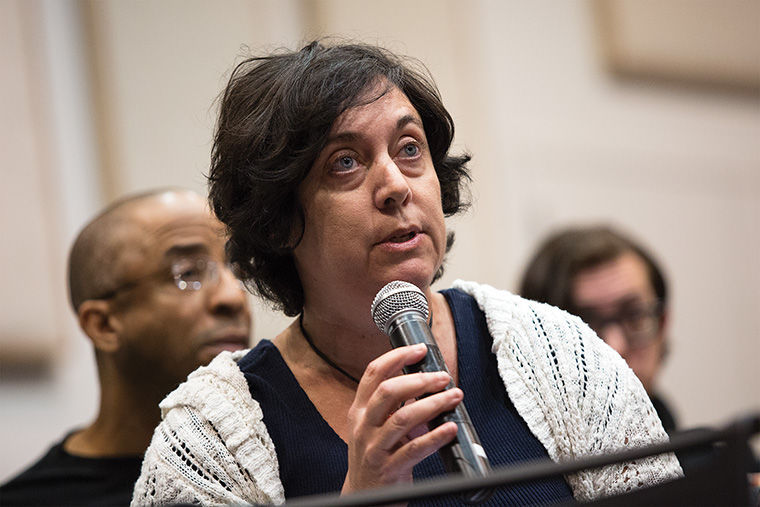 Columbia's part-time faculty union filed an Unfair Labor Practice with the National Labor Relations Board against the college Aug. 22 for allegedly denying adjunct professors the opportunity to teach courses in the college's online learning initiative, Columbia College Chicago Online, unless they agree to receive a lower pay rate than their current lowest contractual rate.
P-Fac President and adjunct professor in the Photography Department Diana Vallera said the college did not originally list adjuncts on a roster for new CCC Online courses and when she brought the matter to the college's attention, she was told adjunct professors would only be able to teach the courses if they agreed to work below their lowest three-hour contractual rate of $3,869.
CCC Online currently consists of nine courses, all staffed by full-time faculty. The program was launched over the summer under the leadership of  Vice Provost for Digital Learning Robert Green as part of the college's efforts to increase its online education capabilities.
"I think they would like part-time [faculty to teach], but they want us to obviously violate our own contract and negotiate terms that are lower than our lowest pay rate," Vallera said.
Vallera added that the request to take a lower wage than their base pay waives seniority provisions, meaning their pay would be the same regardless of how long an adjunct worked for the college.
P-Fac members have been permitted to teach online courses in the past without salary cuts and are still allowed to teach courses outside of  CCC Online for their normal wages, according to Vallera. She added that the college gave no rationale for excluding P-Fac from the classes beyond saying it had only budgeted for faculty members at a certain rate.
Mike Persoon, P-Fac's attorney from Despres, Schwartz and Geoghegan, Ltd., said the union is not sure what adjuncts would be paid if they were to accept the salary decrease or what full-time faculty currently teaching the courses are being paid.
Vallera said she has been unable to follow-up with the college on this issue and that she has received no further information from the college about it.
The News Office declined to comment on the case, saying the college has yet to file a response to the ULP; however, college spokeswoman Cara Birch issued an emailed statement to The Chronicle Sept. 27.
"The college believes this charge is without merit and intends to defend against the claim; the college otherwise declines to comment further on any pending NLRB cases," the statement read.