Faculty, staff scholarship initiative back with new goals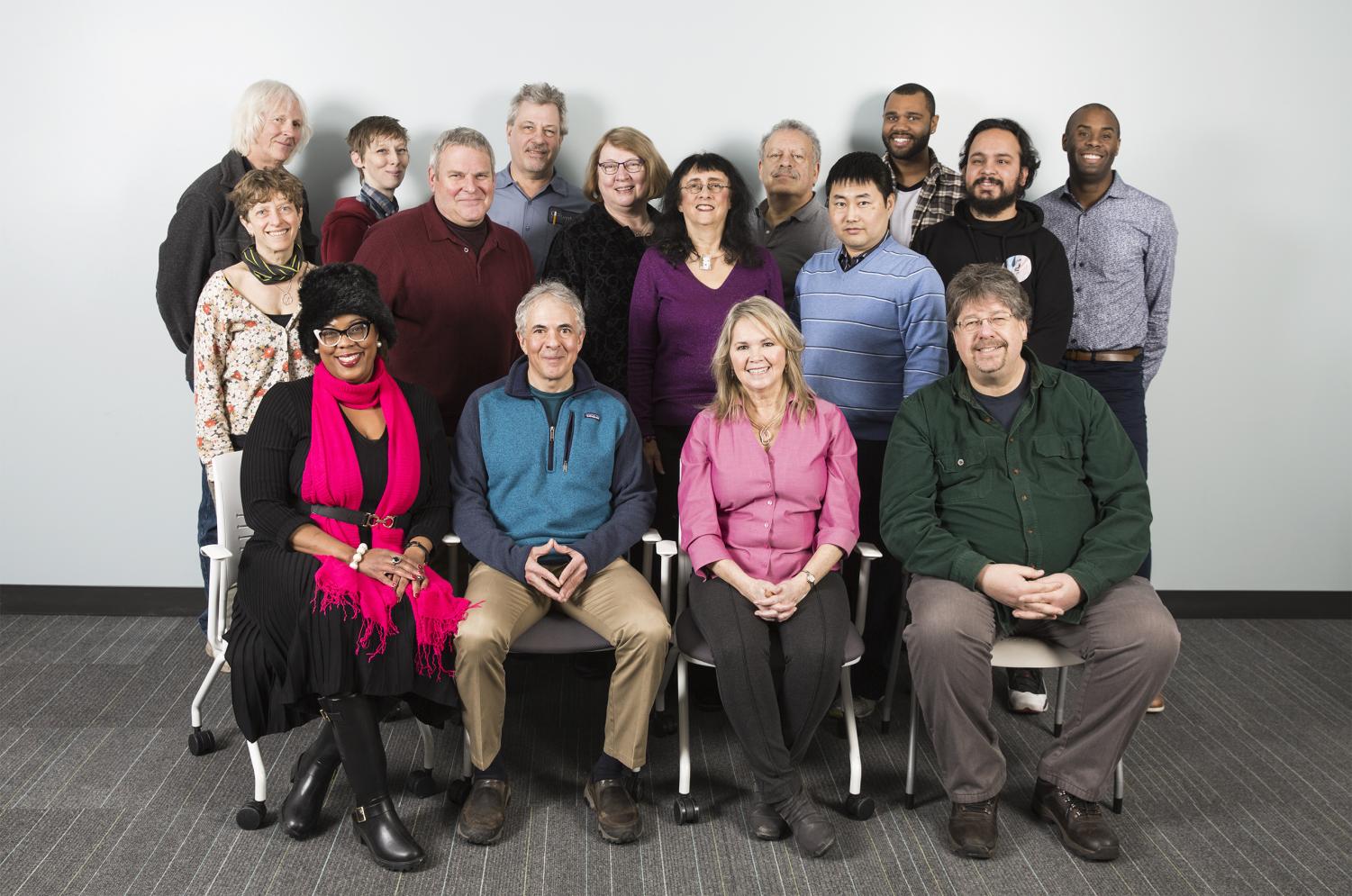 With faculty and staff eager to financially assist students, the Faculty and Staff Scholarship Initiative has reemerged on campus, led by supporters from various departments with assistance from the Development and Alumni Relations Office.
Since its inception in 2009 during the nation's financial crisis, the group has raised nearly $300,000 in student aid with special events, fundraising initiatives and college matches, according to a Jan. 31 email announcing the group's continuing efforts.
Pattie Mackenzie, assistant dean of the Global Education Office and adjunct professor in the Business and Entrepreneurship Department, said the Facilities and Operations Department was the first group to jump on board with the initiative in 2009 but was quickly followed by other departments, which lead the group to raise $35,000 during its first week.
While the group never dissolved, Mackenzie said it was less active until last year, when participants began to discuss revitalizing the effort after Vice President of Development and Alumni Relations Shawn Wax joined Columbia in March 2017.
"I said, 'I'd like an appointment with you,' and I was actually talking about a different scholarship I started and I could just feel the empathy, the intelligence he's got and he said, 'No, I'm supposed to help you.' And I'm going, 'You don't realize how much we want to help you using our own creativeness,'" Mackenzie said.
Wax said the initiative is a grassroots effort led by faculty and staff but supported by his office with recruitment, advice, counsel on best practices and collegewide communication.
"We advised the committee early on to expand it to make it more representative of the college, to have more diversity in terms of job titles or functions, different departments, people who have been here at the college for a short amount of time [and] people who have been here 20 years, just to bring different perspectives and make sure every corner of the college was represented," Wax said.
Last year, Mackenzie said the group raised $53,000. With the help of the Development and Alumni Relations Office and contributors, the approximately 30-member group hopes to raise nearly $80,000 this year with additional college matches. As of press time, the group has raised $44,000 since Sept. 1, 2017, according to Mackenzie.
The group's first meeting this year, Feb. 1, allowed faculty who have not previously interacted to meet and create a greater sense of community at the college, said Andrew Causey, associate professor in the Humanities, History and Social Sciences Department.
"It seemed for a couple of years we had lost the spirit of interactive camaraderie we used to have years ago," Causey said. "We went into a dormant phase. Once it turned around, it really blossomed."
The initiative's April 19 silent auction will feature performances from supporters. Along with financial contributions, supporters can also provide time and material donations, which will be auctioned off at the event. Mackenzie said payroll deductions are another option for faculty and staff to make monetary donations.
"If faculty and staff give $4 out of their paycheck twice a month, that adds up to be about $100 at the end of the year," Mackenzie said. "It's not a lot of money, but it makes a huge difference. There's nothing too small in terms of contribution."
Wax said although budgetary constraints may affect faculty and staff's ability to fundraise, doing so sends a strong message about the support of Columbia's community.
"People have stepped up to say, 'I can contribute my time or my talent or my treasure to support students,'" Wax said. "It's a powerful message about the strength of the community [and] the family of Columbia."
Causey said while the group is looking to recruit, it consists of mainly staff, and he would particularly like more faculty involvement. With the support of Wax and his office, Causey said the group is equipped to accomplish its goals.
"They're willing to partner with us so we can do the best and they can do their part to help us make it even better," Causey said. "It is a partnership of what is ordinarily administrative control over scholarships but pushed and lead by faculty and staff."