Gil Hovav will be spicing up Columbia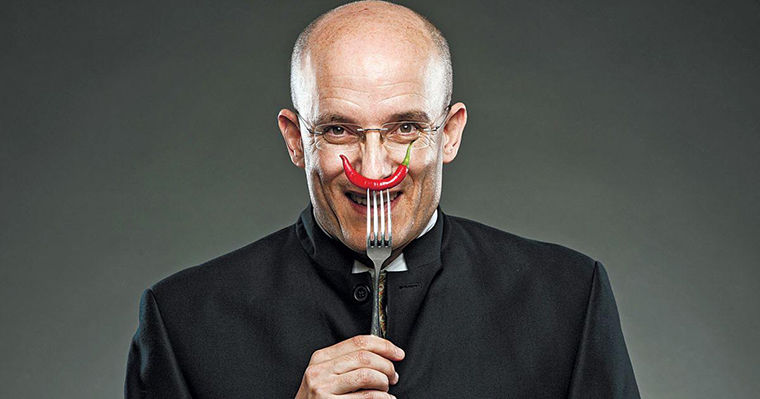 Frequency TV, the college's student-run television station, will be hosting a live studio interview and webstream with Israeli culinary journalist and television personality Gil Hovav Sept. 13 to discuss his career as a television host and producer.
At the age of 24, Hovav launched his career as a restaurant critic and later became an editor of an Israeli newspaper before producing and hosting some of Israel's top cooking and food shows, according to an autobiography.
Located at Ferguson Lecture Hall on the first floor of 600 S. Michigan Ave., the show will have a cooking segment, a Q&A with audience members and a game involving Hovav tasting doughnuts from Chicago bakeries, according to Erika Smith, a senior cinema and television art major and the event's creative director.
Smith was interning with the Consulate General of Israel to the Midwest, located in Chicago, when her supervisor at the Council of Diplomacy approached her about Hovav coming to Chicago. He suggested having an event with Hovav at Columbia, according to Smith.
"It's just a great opportunity for students to come and learn about television producing in an environment that's fun and also to learn about Israeli culture because that's a culture we generally don't learn a lot about," Smith said.
Smith wrote the script for the program in the style of a late-night talk show with help on the comedy segments from senior theatre major Nina Butterly, who will host the program in front of a live studio audience, Smith said.
"I hope [the audience will] have a good time, that is what I really want to provide," Butterly said. "I'm hoping I can help … bridge the gap between the audience and him. I want to create a comfortable environment where everyone is enjoying everything."
Smith described Hovan as Israel's Gordon Ramsay, but nicer and with a flamboyant and quirky personality.
"I'm excited to get a live studio audience and see how they react to it," Smith said."It's something that I'm very excited and passionate about and I want to share it with other people."
Chris West, operations manager of Frequency TV, said the program with Hovav has been a great opportunity for television students to work with a professional and gain experience in live production outside of the classroom.
"Even with internships, students don't always have the opportunity to work in a professional environment," West said. "That's what Frequency TV does for the students who are directly involved and indirectly involved."