SGA reflects on academic year goals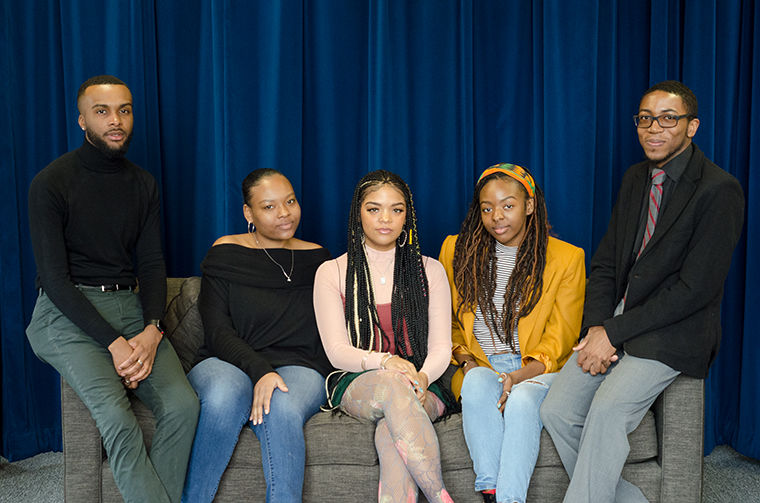 As the 2017–2018 academic yearcame to a close, Student Government Association officers discussed the organization's three goals for the year—connecting, informing and achieving—and talked about their accomplishments.
SGA President and senior business and entrepreneurship major Malik Woolfork said the organization wanted to assure students' voices were being heard by the college administration and students were aware of other organizations on campus.
"We wanted to focus on creating spaces for students to speak with the administration about changes happening on campus," Woolfork said.
SGA worked to expand communication between the student body and college administration, according to Woolfork.
SGA hosted an open forum with President and CEO Kwang-Wu Kim titled "Let's Chat" in previous years. Fall semester, SGA wanted students to get to know the rest of the administration, so Kim's cabinet members addressed student questions and concerns regarding changes in the college.
Woolfork said SGA also introduced collegewide town hall meetings with department chairs and school deans. Despite the lack of attendance by students at the townhall meetings, 14 out of 16 department chairs participated in the meetings, according to Woolfork.
"Town halls have happened in the past, but [they] only happened within the Theatre and Dance departments," Woolfork said. "We wanted to branch out to the full campus so we worked hard with the [department] chairs to get those running."
To boost participation and communication between students and SGA, the organization also incorporated online voting for its elections this semester using the Oasis registration system, Woolfork said. More than 100 students participated in this year's election, which is a larger voter turnout than in previous SGA elections.
The online voting initiative allowed SGA to increase its outreach to students and faculty, according to SGA Faculty Adviser and Coordinator of Student Life David Keys.
SGA Representative to the Board of Trustees and junior cinema and television arts major Cameron Hubert said he was proudest of SGA's work to expand awareness of the collaboration between Columbia Cares and Shop Columbia. SGA hosted a fundraising event for Columbia Cares and Hubert said he enjoyed putting the event together because it helped students not only learn about the school but themselves.
Hubert added that he was particularly excited to launch the "Fill Me In" event, which allowed students to fill out a simple survey about their experience at the college thus far.
The survey included a three-emoji rating system indicating how satisfied a student was with the college, and it also gave students the opportunity to write comments and concerns.
Woolfork said the greatest challenge this year was increasing student participation and attempting to ensure every student grievance was shared with the college administration.
Woolfork noted that fall semester's "Let's Chat" event between students and administrators allowed students to discuss a number of problems, but there was insufficient time to address them all.
"If a student's question wasn't answered, they were then followed up with [the] administration," Woolfork said. "That was one of the moments where we [realized] we had a lot more work to do than we thought we did."
Frita Beauchamp, vice president of finance for SGA and junior cinema and television arts major, praised the incoming Executive Board. SGA recently elected and swore in its Executive Board for the 2018–2019 academic year, as reported April 23 by The Chronicle.
"The people that will continue our [Executive Board] are very hard working," Beauchamp said. "It is only going to go up from here. They are not going to let it fall, it is just going to get better each and every year."
Keys commented on the group's dynamics.
"There is a camaraderie and a family that has been built among them," Keys said. "There is a grander concern that they have and they push for it with humility and passion that I haven't seen in other teams I have advised. This is a special group."