Summer enrollment drops from internal and external factors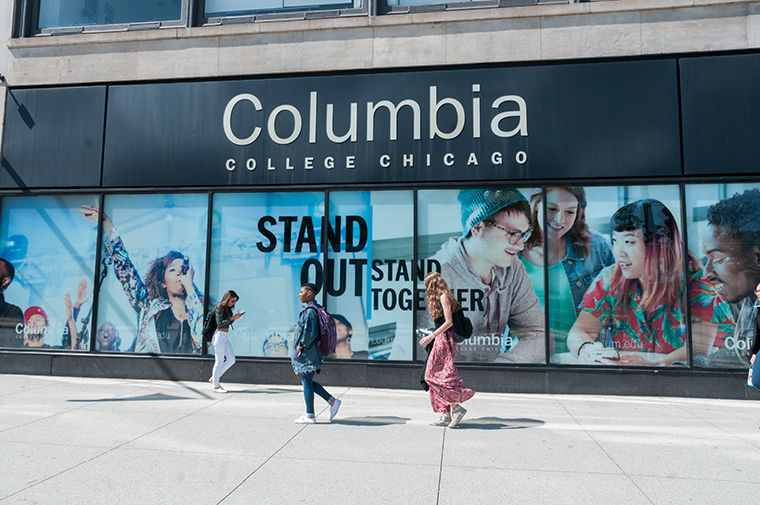 Columbia's summer enrollment dropped 26 percent compared with last year, but the college administrators say the decrease may be in part, the result of the college's effort to be more selective and other external factors.
Nine hundred thirty four students enrolled in classes this summer, 339 less than the 1,273 students enrolled in summer 2016, according to a 2017 report from the Office of Institutional Effectiveness. In 2012, summer enrollment stood at 2,264, according to the office's 2012 report and has continued to shrink by 100 to more than 300 students every year since.
Senior Vice President and Provost Stan Wearden said the recent drop does not indicate that Columbia is in any jeopardy as an institution, and financially, the college is in better shape compared to other institutions of higher learning. Wearden added that he and other administrators were expecting the drop because summer enrollment numbers typically follow the pattern as fall enrollment numbers.
"Nationally, summer enrollment has been going down for a number of years because students are less and less interested in staying and taking classes in the summertime," Wearden said. "As economic pressures increase on students, they need their summer jobs, they need their internships."
Wearden said many factors have influenced enrollment, including the loss of Federal Pell Grants for summer students in the last two years, and national declines in birth rate and high school graduation rate, and The Great Recession of 2008, which greatly damaged the private debt market and a student's ability to secure loans.
"We were a healthy institution with 12,000 students, and we can be a healthy institution with 7,000 students, or even 6,000 students, as long as we are managing things properly and as long as we are offering our students the highest type of education we can," Wearden said.
Since Kwang-Wu Kim's appointment as President and CEO in 2013, Columbia has increased its applicant selectivity, which may have been a factor in the enrollment decline, according to Associate Vice President of Enrollment Management Jeff Meece. Grade point average, test scores and successful completion of advanced classes are considered in admission decisions more now than in previous years, he added.
Access is an important and historical element of Columbia but being more selective is a way the college can ensure that accepted students have a higher likelihood of success, retention and graduation, Meece said.
However, Meece said that the college will likely continue to see enrollment drop within the next few years but said increasing selectivity to improve retention and graduation rates will help stabilize enrollment.
"Part of what we are doing right now is still feeling the remnants of fully open access and by being more selective over the last few years, which has enabled us to get a student body in," Meece said. "We've already seen it with much of our retention, who are better prepared to be successful in college.
The college is also planning to increase enrollment increase enrollment by focusing on international and adult students as the college brings courses to a new demographic, according to Wearden.
Wearden added that Columbia is also improving the quality and quantity of online courses to make summer courses more accessible, a task given to Vice Provost for Digital Learning Robert Green after his April 2016 appointment.
Green said the summer implementation of five new online courses offered in the college's new learning management system, Canvas, was very successful. About 125–130 students enrolled in the courses, surpassing the office's enrollment goal by 26 percent, according to Green.
"Part of the intention was to develop courses that would be popular with the students on campus and to help retain some of the students during the summer term," Green said. "Four out of five of those courses had multiple sections, [so] I think that is a really positive sign for the future."
Green said he cannot determine if the new courses had any impact on summer enrollment overall but noticed the enrollment for Creative Writing and American Sign Language summer courses were higher than previous online classes that were offered. Green added that his office's work to cultivate online learning capabilities will allow Columbia to get involved in markets they have never had the chance to in the past, which will increase enrollment.
"It's a different student segment than we've ever been in before, which is an exciting place to be," Green said. "We look forward to delivering some really new, cutting edge offerings."