BSU to discuss mental health, black community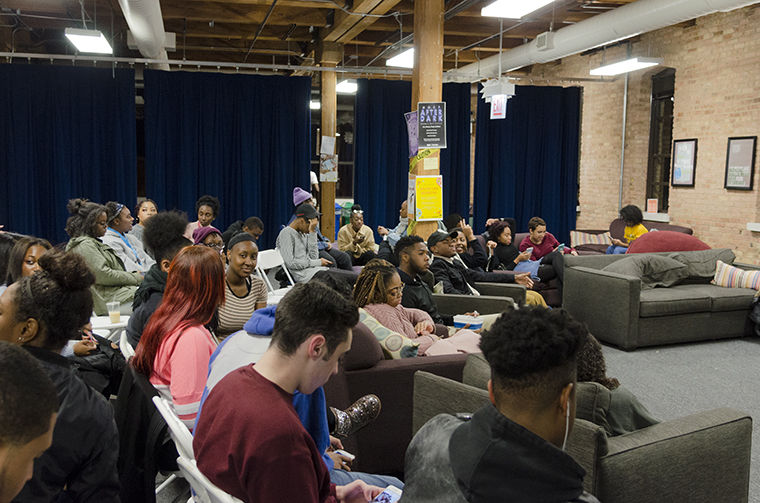 Columbia's Black Student Union is hosting its next meeting called Suffering in Silence Nov. 1 to create and encourage discussions about mental health awareness within the black community.
The event, which will take place at 618 S. Michigan Ave., will feature anonymous student videos that share personal struggles in overcoming mental illness.
Deonna Bolden, vice president of Operations for BSU and a junior fashion studies major, said she decided to focus on mental health because of her personal experience with mental illness and the lack of discussion about the topic within the black community.
"It was important for me to create a space for our members," Bolden said. "Letting everyone know that it's OK to get help, and it's not something you need to be embarrassed about or afraid to do, which is why I titled [the meeting] Suffering in Silence."
Bolden said she will share her own struggles after showing the videos and hopes the project will provide a platform for other BSU members to do the same.
"Me taking this leap forward, speaking in front of all of our members, especially with the position I have, I hope that it allows our members to be able to open up as well," Bolden said.
Briana Fennell, vice president of Marketing at BSU and a junior business and entrepreunership major, said the meeting should emphasize the reality of mental illness and hopes it will encourage further discussions about the topic within the black community.
"[With BSU] sparking this conversation, we hope people are honest about their journey and they're honest about their mental health in saying, 'Yes, I'm going through something, but I will not let that take over what I want to be,'" Fennell said. "I just hope people [are able to] get in touch with their feelings."
Cameron Hubert, BSU president and a junior cinema and television arts major, said it is well-known that mental health is an important issue for college students because of all the stresses they face, which is why BSU wants to offer full support for its members.
"You want to create spaces to say that we are here for you for peer support, and that your story isn't the only story in that I can connect with you, I can empathize with you and I got you," Hubert said.
Bolden said Columbia does well supporting students with mental health, adding that she has personally used resources from the counseling services and student affairs offices, but students may not be comfortable using the services themselves.
"We welcome any and all students and faulty to our meetings, and we want everyone to come because it's really important for us to get the word out but also for other people to see what we're talking about because it's important for all students," Bolden said.