Angel Smith takes over as Manifest Creative Director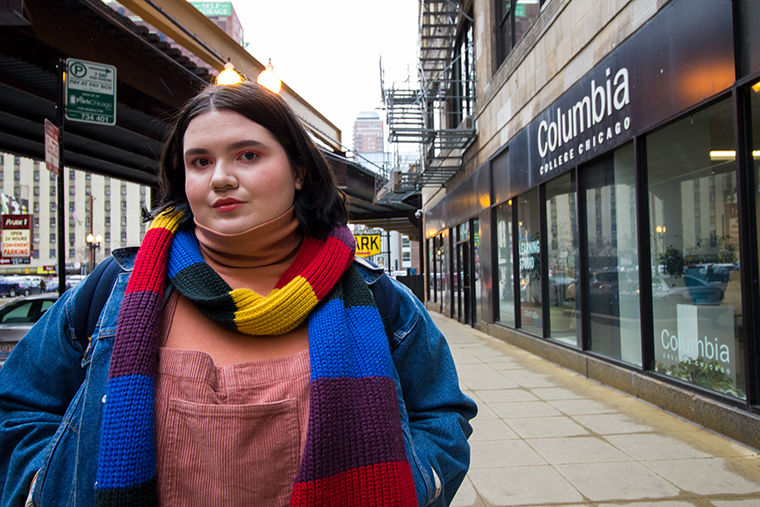 Senior design major Angel Smith was recently announced as the new 2018 Manifest creative director. Smith is replacing senior theatre major Evan Louis Szewc, who resigned in a Dec. 28 Facebook post following sexual misconduct allegations, as reported Jan. 5 by The Chronicle.
As the Manifest creative director, Smith will be involved in creating visuals for the festival, which will appear on T-shirts and advertisements promoting the festival's theme, "Own it." Smith said she has been eyeing the position for a couple years and loved how past creative directors had the freedom to do what they wanted.
"I am really looking forward to working with other people and creating an image for a festival that we can all be proud of, and reflects all the hard work that we've put in the last four years," Smith said. "[It's] a really great send-off for seniors and all students."
Smith said she has been drawing for as long as she could remember. When she was younger, she would often get lost in her imagination and artwork, adding that her primary focus is character design, using her surroundings as inspiration.
"Anytime I'm somewhere or with someone, I pick and pull traits, environments and people to tell narratives within themselves," Smith said.
Assistant Director of Student Activities Shannon Bourne organizes Manifest and works with the creative director on several projects. Bourne said she is excited to see how Smith uses the theme of electricity in her designs to convey the student experience.
While the final designs are still in progress, Bourne said she is thrilled with what she has seen so far.
"It feels really powerful. I love the color scheme that she's using," Bourne said. "I feel like it's something the rest of the campus is going to be able to take in and interpret in their own way."
Elana Schmidt, president of Student Programming Board and a junior business and entrepreneurship major, said her organization also works with the Manifest creative director on designs for Biggest Mouth, an annual competition that finds the student opener for the Manifest headliner.
Schmidt said students should attend Manifest because other colleges do not provide an end-of-the-year celebration.
"More people should take advantage and really put themselves out there and participate because a lot of schools don't get their own festival like this," Schmidt said.
Smith said for right now, she will be cementing the final design for the festival and will work as hard as she can to get it out so students can start to look forward to Manifest.
"I'm really excited to see people interact and wear my artwork," Smith said. "Things look completely different on the computer screen than they do in print, on t-shirts, as performance elements and on walls, streets and on people."
Smith said Manifest is an important moment for students to reflect on their hard work and accomplishments.
"Manifest is an outlet where you can say, 'I completed this year or I completed my college degree and I finally made it,'" Smith said.