Associate Dean for Los Angeles programs takes role at Massey University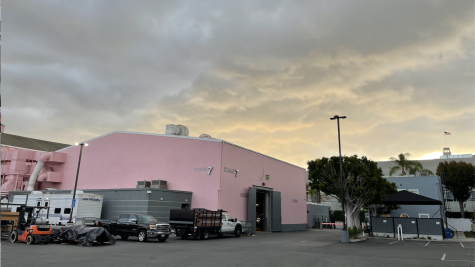 Karen Loop, associate dean for Los Angeles programs at Columbia, will be leaving the college for a role development role with the Screen Arts program at Massey University in New Zealand. 
Loop's departure was announced via email from the office of the Dean of the School of Media Arts on April 6. 
In the background: Loop was appointed to the associate dean role after being charged with conducting a formal review of Columbia's Semester in Los Angeles program in the fall of 2016. Before that, Loop was a professor in the Cinema and Television Arts department from 2008 through 2017. 
Semester in LA is a signature semester-long program in which film, TV and other students take classes in media, interact with professors and work at an internship. 
What the administration is saying: "This is a fantastic leap for Karen and a wonderful arena to expand her skills in industry-relevant academic program development," Dean Eric Freedman said in the statement. "Please join me in thanking Karen for her ongoing commitment to our Los Angeles program, her contributions to her home department in Cinema and Television Arts, her role in moving our entire LA operations from one studio lot to another, and for always keeping the needs of our students front and center. 
As an executive director in the film industry, Loop, who holds a master's of Fine Arts in Film Production from New York University, has worked on various projects, including a Ruth Bader Ginsburg biopic On The Basis of Sex. 
In her own words: "The Los Angeles program has been around for 25 years, and I've been privileged to be a part of it for the past six," Loop said in an email to the Chronicle. "I have seen first-hand how the Los Angeles experience has enriched our Columbia students and I'm confident that it will remain a jewel in the crown of a Columbia education. It's been an absolute pleasure working with the other departments at the college who have collaborated with us along the way to build strong bridges between academia and the entertainment industries." 
Loop said during her tenure, her and her team has been instrumental in reworking the Semester in LA from a five-week program to a robust full-semester model that is open to all juniors and seniors, regardless of major. 

She also added that during her time with the program, they have added housing, internships, mentors, networking opportunities, scholarships, corporate partnerships, wellness resources, and so much more.