Lecturer labeled 'Artist of the Year'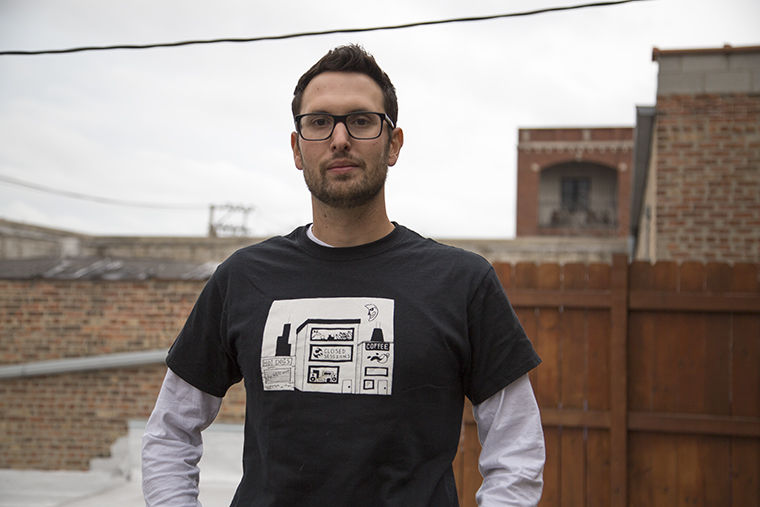 Alex Fruchter, lecturer in the Business & Entrepreneurship Department, was named one of Chicago Tribune's Artists of the Year in the newspaper's Dec. 22, 2016 issue.
He was honored for his work at the recording label he co-owns, Closed Sessions. The label features artists who love hip-hop music—Chicago hip-hop, especially—and have worked their way up through the scene driven by a desire to share their passion, according to Fruchter.
With offices at 2510 W. Chicago Ave. in Humboldt Park, the business was officially founded in 2013, but Fruchter and his business partner Michael Kolar have been working on the idea since 2009.
Closed Sessions currently works with six artists in genres ranging from hip-hop to rap as well as indie music.
"Closed Sessions is an incubator of talent, from the artists that we work with to the people that are doing photo [and] video to the graphic designers," Fruchter said. "We want to be a part of the scene, not just a label putting out music; we see ourselves as part of the community."
Along with promoting and managing six artists, Fruchter has been teaching at Columbia since 2011. He currently teaches "Business in Music," an "AEMMP Hip-Hop Practicum" course and an entertainment marketing class.
Fruchter said owning a recording label and lecturing about the music business has helped him develop a deeper understanding of the industry.
He added that growing up as a DJ and interviewing artists in the hip-hop scene helped him develop a thirst to get noticed, make a difference and earn respect from his hometown. Recognition as one of the Chicago Artists of the Year is not something that he takes lightly, he said. According to the Tribune's "Artist of the Year" article, Chicago's hip-hop scene is not only gaining popularity but is changing the way people look at the business side of music, and Closed Sessions is at the forefront.
The Chicago hip-hop scene is focused on getting back to its roots with smaller recording labels offering more freedom for artists, according to the Tribune article.
Kweku Collins, who at 18 years old became Closed Sessions' youngest signed artist, has worked with Fruchter and the label for the past two years.
Having worked with Fruchter since 2015, Collins said he couldn't have asked for a better experience with the label. He added that they have become close through traveling the country together promoting his music and they have become best friends.
"There are a lot of things that people should know about Alex, but honestly, he is just such a hard worker," Collins said.
Kolar, co-owner of Closed Sessions, has been by Fruchter's side since the founding of the label. He said while working with Fruchter he has seen how much work he has put into both managing recording artists with the label and lecturing full-time at Columbia.
"It's a lot of work; teaching is not for everyone," Kolar said. "Alex is a special guy. He's built for speed in that regard."
Looking toward the future, Fruchter hopes to grow in both teaching and as a label owner.
"We worked super hard in 2016 and just capped it off, and now we have a clean slate to do the same and perform better than last year," Fruchter said.