Post-grad to poltergeist: Alumni produce haunted house
By Jermaine Nolen, Staff Reporter
October 23, 2018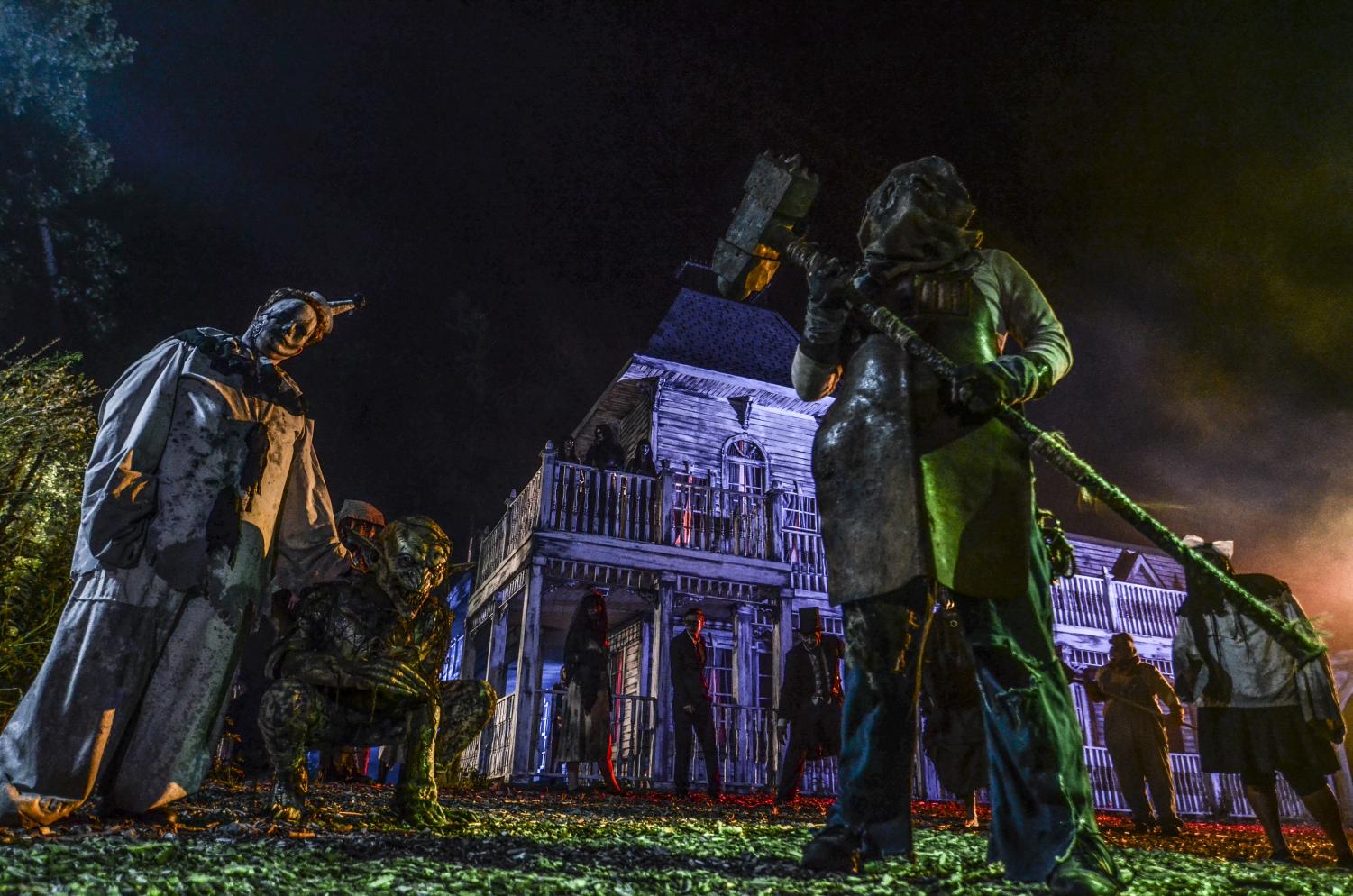 HellsGate Haunted House and Statesville Haunted Prison have opened for their 2018 season in Lockport and Crest Hill, Illinois. Both haunted houses are produced by Zombie Army Productions and open to the public Thursday through Sunday from Oct. 4 until Oct. 28 and on Halloween Oct. 31.
According to the haunted house's website, Statesville Haunted Prison has 44 rooms containing more than 200 convicts and creatures. Patrons are locked inside a haunted prison for more than 40 terrifying minutes.
Hellsgate Haunted House is a multi-level mansion filled with secret passages and slides hidden deep in the woods, according to their site.
Tiela Halpin, a 2012 photography alumna, is the public relations manager, social media manager and photographer for the company. She started working for the haunted house when a person she met at Convocation in 2009 asked if she wanted to volunteer.
"It was like I had walked into a room of people I had known my entire life," Halpin said. "It was such a unique kind of experience to meet everyone, and I felt instantly at home."
Halpin said over time her role in the company changed, so she does not get the opportunity to scare people anymore, although she still has a character and a costume.
Link Lognion, works as the stage manager, the backstage manager and EMT for Zombie Army Productions.
Lognion said she had returned from the military when she was asked if she was interested in being a part of the haunted house by a friend. After a successful audition, she was hired and, 10 years later, now helps run the entire show.
"I love being able to see all these people that are maybe being forced there by their boyfriends or simply because they love being scared," Lognion said. "It's really neat being able to see a bunch of people [being frightened] regardless of how tough they are."
Brad Sauper, assistant production manager and 2006 theatre alumnus, has been working with Zombie Army Productions for 15 years.
"My favorite part [of my job] is when the season starts," Sauper said. "That's [when] I can inspire the [actors]. We are the collectors of the broken. Every bit of subculture people reject, we accept them because we all were those kids. We try to help these kids through their issues."
Sauper said working with his part-time professors while attending Columbia showed him what was required of professionals in his field.
"I designed anywhere from six to 13 shows each semester, both inside and outside Columbia, on top of my school work," Sauper said. "Zombie Army benefited me because of the drive I had initially and where Columbia helped me get to."