Alumna, Ms. Worldwide USA Ambassador advocates for mental health among youth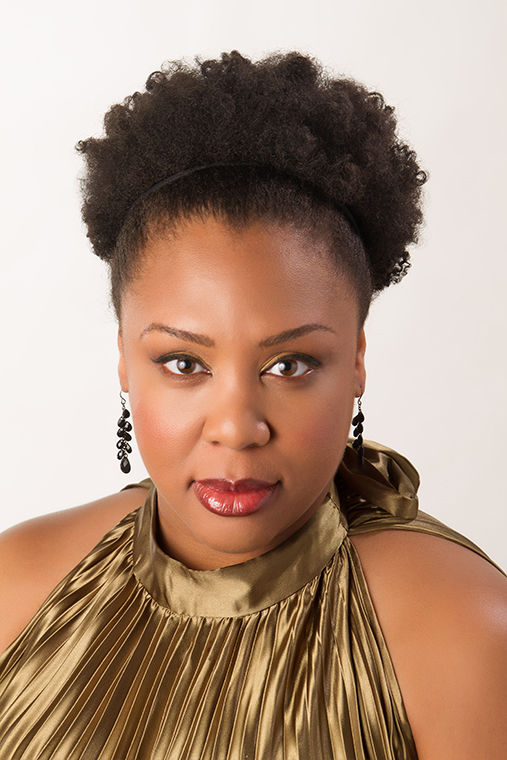 Angel Simmons, Englewood native and 2009 alumna, said she applied for the Live Out Loud Charity Ms. Worldwide USA Ambassador pageant thinking it would be a typical pageant experience. But after learning about the organization's campaign to advocate suicide prevention in schools, Simmons realized she had the chance to tell the story of a suicide that affected her high school, and she could help prevent others from experiencing the same trauma.
Simmons was crowned Ms. Worldwide USA Ambassador in October by the LOLC, a nonprofit organization focused on suicide prevention, anti-bullying and core character development in Chicago communities and throughout the country. In 2015, Simmons held the Illinois Ambassador title but was awarded the national title this year from a field of  100 other candidates. Simmons will use her term to advocate mental health and suicide prevention.
The Chronicle spoke with Simmons about her new position, her history in  social work and why she advocates for mental health.
THE CHRONICLE: How does it feel to get the national position as compared with the Illinois one?
ANGEL SIMMONS: It is a greater responsibility. I know I'm expected to do more; I made over 30 appearances last year, I held one fundraiser and maybe two educational awareness events, so this year I know I have to do more.
My greatest accomplishment [so far] would be to get back into Whitney High School to speak [with current students] because that is where this all started and tell my friend's story and being able to tell how suicide affected the students.
Why was mental health a topic you wanted to advocate for with the Ms. Worldwide USA Ambassador title?
When I was a junior, there was a young man that went to Whitney M. Young Magnet High School who shot himself, and it was something the school dealt with for about two weeks. There was counseling available, we had special assemblies, we got a chance to meet his family and had a memorial service. But after those two weeks, no one ever spoke of it again until his name came up at graduation time a year and a half later.
That was something that really disturbed me because there were so many young people that were close to him, and nobody wanted to address it; nobody wanted to talk about it.
Why did social work interest you at a young age?
[By] working with youth and youth ministry, I got the chance to see and work with a lot of at risk inner city kids. I grew up in Englewood; I worked with students who were from Englewood. As an artist and a teacher, I was able to watch how the  performing and visual arts were an outlet for them. It was a means for them to express themselves and it was a way to get away from the violence, to get away from the negativity, to get away from the poverty, everything that our communities were plagued with. Art was just a form of therapy.
How are the arts used in your work as Ms. Worldwide USA Ambassador?
As an artist I talk about the arts and bringing [them] into the therapy process [as]  your form of expression and your outlet for your stress. So I try to incorporate that when I'm speaking as well.
[In college] I was always trying to combine [social work and art] and never really figured out how to do one without doing both, so I started doing both.
Why is it important to speak with young people about mental health?
As a charity, we have been going  to middle schools, trying to reach students before they got to high school. Personally, I was trying to reach out to high school and college students because they are high stress populations.
One of the myths, even today and especially in schools, is that if you talk about suicide people will start thinking about suicide; it is the complete opposite. People need to know they can express themselves, and say how they are feeling. It's not something that puts a thought into your head, but actually gives you a chance to reach out for help.
Why is it especially important to speak to students who come from low income areas about mental health and suicide prevention?
If you don't address the roots, you never get to the outcome, you never get to the issue. [The schools are] not addressing the  students that are hurting, the ones that are living in poverty and barely making it to school.
I never thought I grew up in poverty, but I grew up without a lot of things. My mother worked every day, but we still struggled. I know what it is like to go to Columbia and not be able to afford your books. And you're the only one in class who doesn't have their book yet because that book was $100. I know that feeling, and it is terrible. There are a lot of students struggling, we just don't address it