DePaul students raise awareness of student debt through super-PAC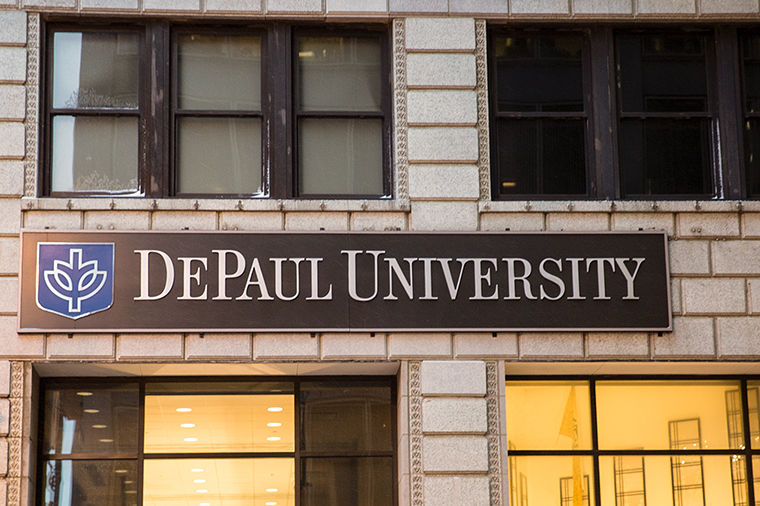 By Olivia Polony Contributing Writer
November 16, 2015
When television host Stephen Colbert established a satirical super-PAC in 2011, he succeeded in raising public awareness of this more muscular version of the traditional political-action committee. Super-PACs can raise and spend unlimited sums of money in support of candidates and campaigns and do not have to disclose the identity of their donors.
The concept, legalized by the U.S. Supreme Court in 2010, has been criticized for allowing big money interests, such as corporations and labor unions, to exert disproportionate influence over the outcome of elections and the passage of legislation in Congress and statehouses.
Now, a group of students from DePaul University have joined forces with students from Miami University in Oxford, Ohio, to take advantage of the controversial tactic to promote something of benefit to a growing population of have-nots—the easing of college loan debt.
Their creation, the Student Debt Reform Super-PAC, known as "SDR PAC," is dedicated to electing public officials who support legislation to create a more affordable pathway to higher education. 
The group is still in its early developmental stage, but its members are working to educate the public and raise awareness of its cause.
"This is basically trying to be bipartisan and protect one area we feel is important and vulnerable," said Colin Mackintosh, a sophomore real estate management major at DePaul. Mackintosh founded the organization during his freshman year after watching a video clip of Colbert's "Americans For A Better Tomorrow, Tomorrow" Super-PAC in the"American National Government" class he took.
Since the bottom fell out of the economy seven years ago, leaving businesses and customers barely afloat, student debt has climbed to a crippling $1.2 trillion, according to a 2014 study by the credit data firm Experian. That represents an 84 percent increase since 2008. 
DePaul political science instructor Catherine May, who taught the class that featured the Colbert video clip, serves as the SDR PAC's "political advisor." 
"Colin was very taken by this and immediately after the class and the clip, he was concerned, but was like, 'Hey, I'd like to start a super-PAC for fun'," May said. "I gave him some leads to check into, and he came back to me about two weeks later and I could tell he was really motivated."
During Mackintosh's first year, the other founders researched super-PACs and are now registered with the IRS and the Federal Election Commission as a tax-exempt 527 political advocacy group.
May introduced Mackintosh to Bobby Robaina, a senior political science major at DePaul who is SDR PAC's political consultant, and Zoe Krey, a junior political science and public relations double major who is responsible for the group's PR management. Together, they developed a platform for the organization that largely focuses on getting the federal government to allow current and former students to refinance their loans at the new interest rate of 3.8 percent, down from the previous rate of 6.8 percent. 
"It doesn't matter if you are a Democrat, Republican, liberal, conservative, libertarian, or anything—if you're a college student in this day and age, you are probably going to be graduating with a lot of student debt," Robaina said. "Through our awareness, we want to cater [to] students."