New variety show to feature student comedians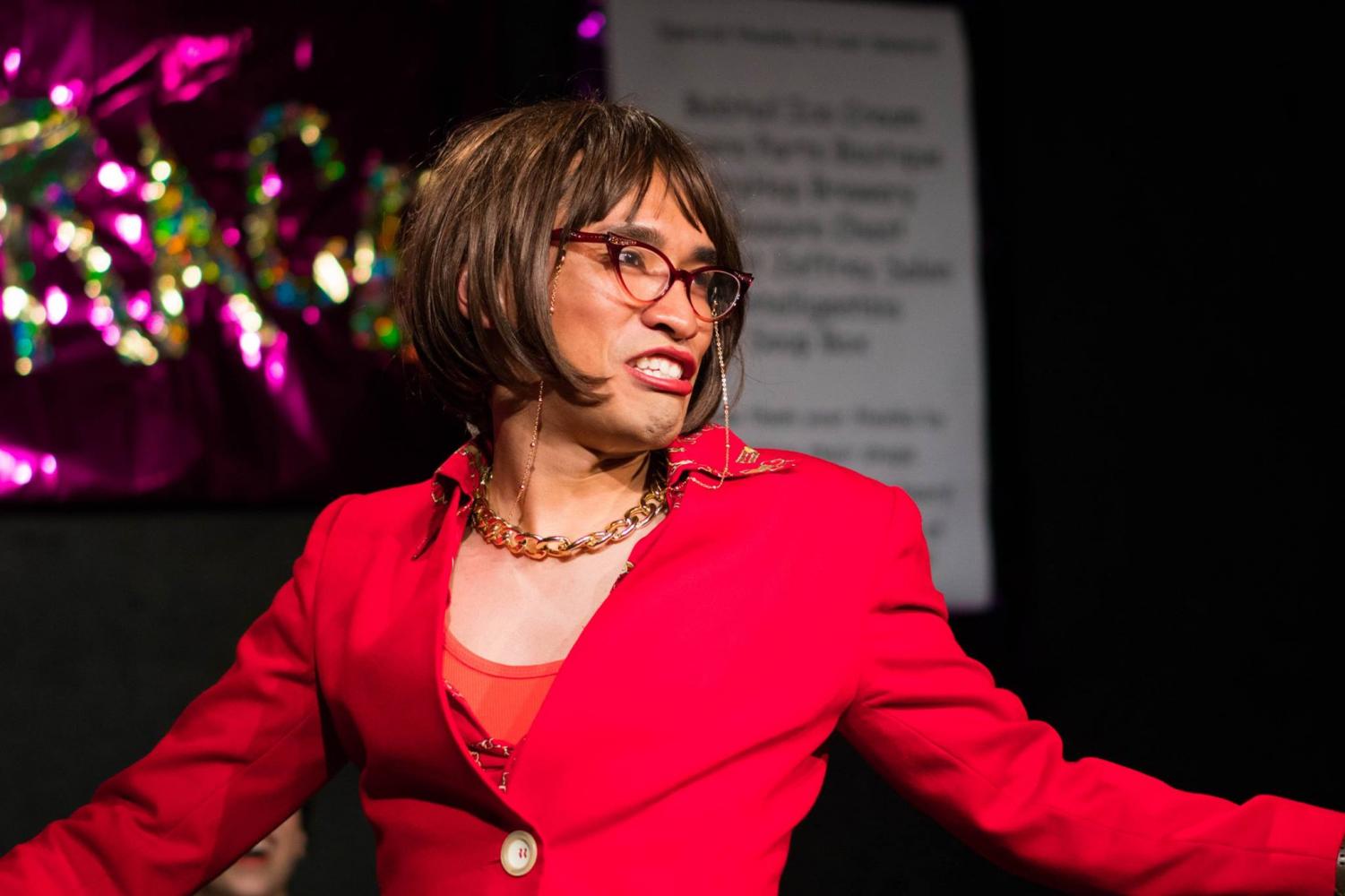 Student comedy groups and performers will showcase their talent in a comedy variety show Dec. 8 along with host and comedic character Aunty Chan, played by junior theatre major Jamie Meun.
The show, called "Funny Business with Aunty Chan," is scheduled to be held at HAUS in the 623 S. Wabash Ave. Building, and will feature performances by improv teams The Windbreakers and FAKE!, stand-up comedy, drag performances from Mané and Aunty Chan, commercial sketches provided by Columbia Tonight, and music performed by The AC Unit.
Meun, who worked with the Student Programming Board to organize the show, said it highlights performers who have engaged in and produced their own shows in Chicago.
"If you really want anything to be done, you can do it on your own; that's the concept of the 'Funny Business' show," Meun said. "My character, Aunty Chan, is a created character that I used to pursue comedy so it's all about telling people you can do whatever you want."
Meun also said although many students come to Columbia to take classes at Second City, he wanted to show that there are more opportunities available.
According to Elana Schmidt, SPB's director of Communications and sophomore business & entrepreneurship major, Meun first contacted the organization at the end of the summer about putting on a comedy show at Columbia.
"I never thought there were a lot of opportunities for comedy people to perform at Columbia other than improv shows, so when Jamie reached out to me, I thought it was the perfect opportunity to create something different," Schmidt said.
Throughout the month of September, Schmidt said she and Meun began organizing the show and choosing performers.
Meun said all of those chosen  were people he previously knew and who have done their own shows in the past.
"I have a personal connection with all of the performers," Meun said. "I knew that I wanted an improv team because that is the standard form of comedy that is present. I also wanted a solo performer, a showrunner and a standup act, so I pulled in all the great people I know who have produced shows and have been headlining shows and who are creators."
Meghan Sullivan, a senior theatre major who will be performing stand-up comedy, said she wanted to be a part of the show to get more involved at Columbia and is glad to work with Meun, whom she has known for two years.
"The best thing about the comedy major is that if you're serious about it, you have to put your own work forward and you have to write it, perform it and self-direct [it]," Sullivan said.
Meun said he is excited to see new comedy students at the show because they are just as excited to be doing comedy in Chicago as he was when he started at Columbia.
"It'll open [students'] eyes up to what more the comedy scene has to offer, like how you can produce your own show or bring together a group of friends," Meun said. "It's so important to know you're capable of doing anything so long as you put hard work into it."