Student Athletics Association struggles to raise funds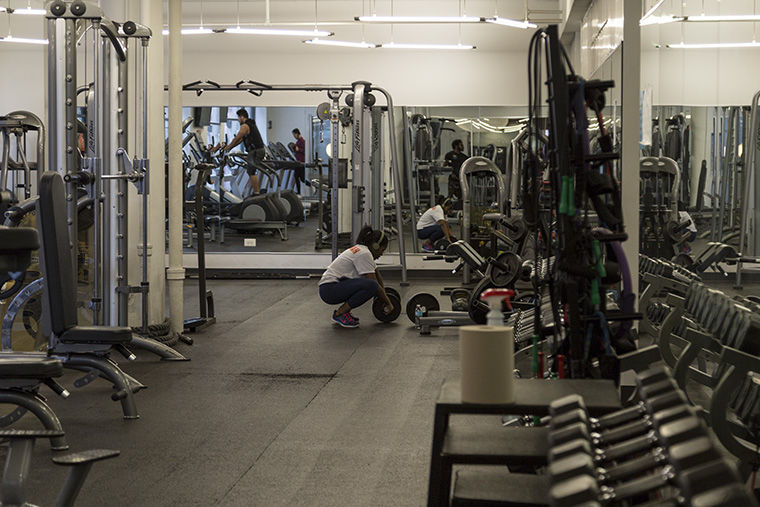 Low enrollment and the resulting loss of funding has hit Columbia's Student Athletics Association hard, and now the organization is trying to raise funds on its own to support SAA's 11 sports teams.
According to Coordinator of Fitness, Athletics & Recreation Mark Brticevich, the Student Government Association approved an increase in student activities fees over the summer to help the group, but low enrollment derailed the effort. Despite the increase in funds, the group did not have enough to rent out facilities capable of accommodating its increased membership.
SAA set up a GoFundMe on Oct. 17, but have so far only raised $55—the total of two donations— of their $5,000 goal, according to the fundraising page. Half of the funds will go to ColumbiaCares, a Columbia-based charity helping students in need, according to Connor McCluskey, SAA president and senior audio arts & acoustics major.
Three new sports clubs were added this year, Brticevich said, bringing SAA membership to 250. He added SAA's current budget of $10,000 is not enough to accommodate the new members.
"The athletics' budget is ridiculously low," Brticevich said. "In other schools, their club sports get $10,000 per team. We have $10,000 for everything."
Brticevich said because Columbia does not provide a facility for sports teams, SAA has to share spaces with nearby institutions, including East- West University and Roosevelt University, but Roosevelt recently stopped offering athletic facilities to SAA to accommodate its own growing number of athletes.
"With all the teams we have, we don't have facilities for everyone to practice [and] rehearse," Brticevich said. "[An athletic facility] will allow us to accommodate our growth."
McCluskey said he is disappointed but not surprised by the financial issues SAA faces.
"I know Columbia has been struggling with student enrollment and I know organizations are easy things to put pressure on," McCluskey said. "It's difficult for teams that need a wide open field and we don't have the budget to find another space."
Sarah Shaaban, director of Student Organizations & Leadership, said outside fundraising is always encouraged and is something organizations have done in the past.
"If it's something they're not able to get within the budget they have, we do encourage them to fundraise," Shaaban said.
To further accommodate the organization's needs, students solicited nearby companies and offered volunteer work in exchange for time using their facilities, McCluskey said.
Brticevich said space is a big issue for teams because they each have specific needs, especially groups like quidditch and baseball that require open spaces.
"It's not like we can just grab an extra classroom," he said. "I wish it were that simple."
Brticevich said he expects space to continue being an issue, even with the new student center the college plans to build.
"The new student center will have a much larger fitness center, but it won't have gym facilities," Brticevich said. "We're always going to have this problem. It's going to be chronic. That's why we have to develop some form of fundraising to keep this going."