Development slow on Media Communications Department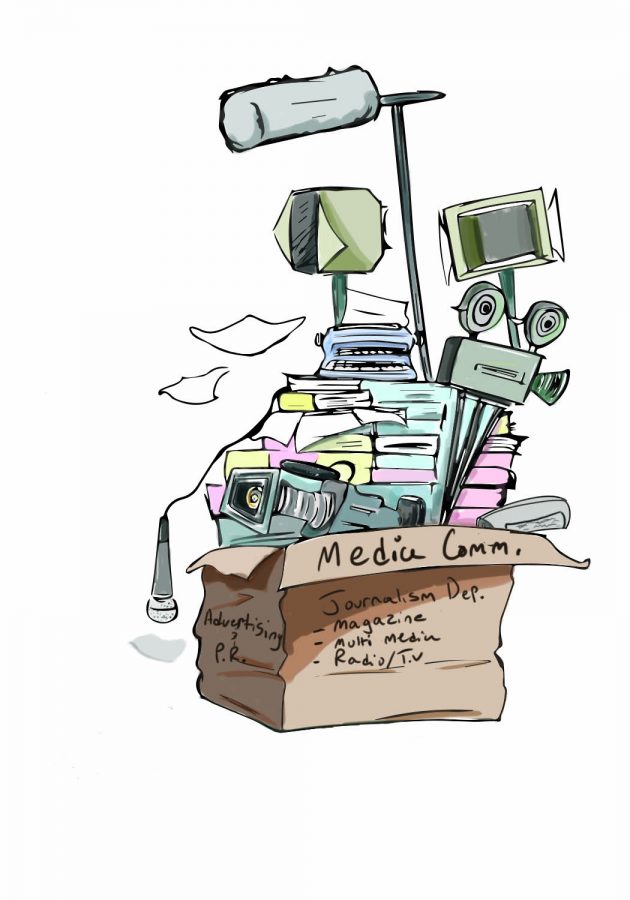 Faculty and staff members have been meeting throughout the summer to discuss the merging of three of Columbia's departments.
As reported Feb. 13 by The Chronicle, the journalism, public relations and advertising programs will merge to create one uniform department comprised of the programs' faculty, staff and students.
While undergraduate enrollment numbers remain unofficial until registration closes, there are currently 351 journalism students and a combined 351 public relations and advertising students enrolled for the fall semester, according to Leonard Strazewski, interim chair of the Journalism Department.
Strazewski said that a task force was assembled to discuss how the Journalism Department and the public relations and advertising programs from the now-defunct Marketing Communications Department will begin to merge. He said there will be no curricular revisions for the Fall 2014 semester.
"The [three] programs have not changed," Strazewski said. "Everything the task force has focused on is for general administration."
He said the task force is discussing an idea to revise the programs in the new department, but any possible changes will not occur during the fall semester.
"There is hope and belief that there could be some cool things and that [the task force] can move [the departments] together, but there has been no real in-depth curriculum discussion," Strazewski said.
Robin Bargar, dean of the School of Media Arts, said there have been informal opportunities mentioned for students to take more elective credits in other fields, but nothing has been decided. The electives would benefit a student's major but would not be considered a met requirement. He also said current students' graduation requirements or program title would not be affected by the merger.
"I don't think the existing majors would be [completely] different or radically changed," Bargar said.
The merged department has a  tentative title of Media Communications, but as the task force continues to have meetings during the next year, the name is subject to change, Bargar said.
He said the current departments will not see a difference in learning outcomes, but will experience social ones as students and faculty from the three similar fields converge into one department.
"The general goal is to create relationships for students that they will find and meet in the real world," Bargar said.
He said journalism students seem too isolated from the business side of other departments and programs and said moving public relations and advertising students to the 33 E. Congress Parkway Building, where the Journalism Department is located, or moving journalism students to 624 S. Michigan Ave., where the Marketing Communication Department was located, has been a topic of discussion.
"There's no immediate, imminent, clear plan to [move departments around in buildings]," Bargar said. "There is just discussion about how that may be done in the future."
Kacy Galisdorfer, a junior public relations major and journalism minor, said she is not too clear on what changes will take place, but she has a positive outlook on the merger of the departments.
Galisdorfer said the Marketing Communications, especially public relations, and the Journalism departments should be moved into  one building, adding that it would be more convenient to foster collaboration and create a better general understanding of the two different businesses and how they work as a cohesive unit in the professional world.
"I think it's a great idea," Galisdorfer said. "Public relations and journalism kind of go hand-in-hand because both deal with writing."
Kyle Kredt, a junior journalism major, said she is unsure of her feelings towards the merger.
Most students do not have a clear grasp on how the merger is going to affect the college or their future career, but interest in what is next has remained a topic of discussion around campus, Kredt said.
"I find it interesting. [The announcement] caught me off guard [at first] and I'm not sure if I'm for it or against it," Kredt said.
The risk of a shift in students' graduation tracks seems to be the main concern for Kredt.
"I don't see a problem [with the merger], but I'm not sure how it's going to work out  in the future," she said.