R. Kelly does what he wants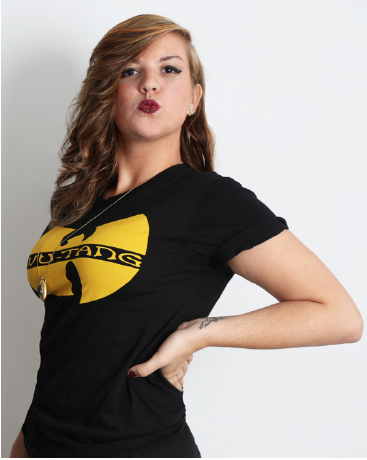 I NEVER THOUGHT a Best Buy commercial would alter my faith in feminism in the music industry, but boy, was I wrong.
"Do What U Want," a new Lady Gaga track featuring R. Kelly, was teased on a Best Buy commercial for Beats by Dre headphones that debuted Oct. 16. On the track, the songstress trades lyrics with Kelly and croons sexual lyrics such as "Do what you want / Don't stop, let's party / Do what you want with my body."
As we recall, Kelly has spent the last two decades as the center of investigative reports into what The Chicago Sun-Times called a "pattern of abusing his wealth and fame to pursue illegal sexual relationships with underage women." 
From his illegal marriage to 15-year-old Aaliyah to the detailed accusations from numerous women—whose civil lawsuits were often silenced with settlements—and his infamous child sex tape collection featuring young girls getting, well, peed on; the Grammy-winning millionaire has proved himself to be a disgusting representation of the all-forgiving music industry. Somehow his criminal history is often overlooked because he's the guy who sang "Ignition."
As Chicago rock critic Jim DeRogatis said in his "Kelly Conversations," his case is only one in R&B history, from Marvin Gaye to Prince, of artists blurring the line between sacred and profane, but Kelly has taken over-sexualization too far. 
If this is the case, then why is Lady Gaga, a self-proclaimed pillar of human rights and equality, not only featuring this despicable artist, but also encouraging him to take advantage of her body?
Throughout her past few albums, Lady Gaga's music has become a frontier for gay rights. She has presented numerous speeches against things from racial discrimination to high school bullying, and uses her art as a running commentary on sexuality, gender, beauty and self-worth. Her song "Dance in the Dark" singles out famous women whom have made strides in history. Her fans, who she adoringly calls "little monsters" honor her every move. But featuring Kelly on her new single shows her fans that submissiveness and disrespect are not only OK, but are encouraged.
Often, we are asked to separate the art from the artist. But what about when the artist's appalling actions, which have caused serious harm to many listeners, begin to interfere with their art?
When we get to know the artist, we are congruently learning about the art in a new context, seeing how it was made from that person's frame of mind. Aaliyah's single "Age Ain't Nothin But a Number," one that then-lover Kelly produced, has a whole new meaning.
By opening our wallets for something, in a way, we make a political stance. And if you choose to support Kelly's music, you're choosing to support the history behind the man, too.