FYS program cut, employees terminated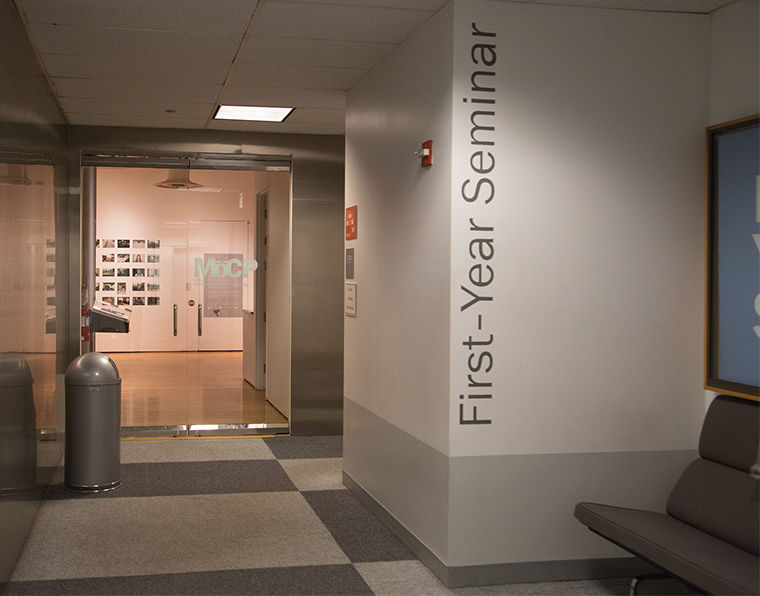 By Campus Editor
March 16, 2015
First-Year Seminar, the class most first-year students are required to take, will be absent from the Fall 2015 class catalog.
In a March 11 collegewide email, the college announced that the First-Year Seminar program will be defunded and eliminated from the curriculum. The email, sent by Stan Wearden, senior vice president and provost, and Suzanne Blum Malley, interim dean of the School of Liberal Arts & Sciences, also stated that the employment of six faculty members and one staff member will be terminated May 21 as a result of the program's elimination.
"[The college has] had a sense for a while now that the FYS program wasn't accomplishing the things we hoped it would accomplish," Wearden said. "We really have realized that we need to rethink this in terms of what students are hoping to get out of something like this and how it best serves our [multiple] needs."
Next year's incoming students will be required to take one of several class options to replace the requirement, and the college will begin designing a new program in the fall, according to Wearden.
Established in 2005, the First-Year Seminar program was designed to engage students artistically and intellectually. The new program will focus on the college's status as an urban campus and aim to connect students with Chicago, Wearden said.
Michael Lawrence, interim director and a lecturer in the First-Year Seminar program, said discussion of revamping the program had been ongoing, but the announcement of its elimination and the termination of its faculty was sudden.
"It was certainly a surprise to us that all of the people who had been involved in the program wouldn't be continuing [at the college]," Lawrence said.
Lawrence said First-Year Seminar served students by connecting their skills and majors to larger ideas and fields of exploration, supporting the work they do in their major departments.
"Columbia students are really passionate about their [craft], and I think First-Year Seminar has been a place where they've been able to explore beyond that [craft] a little bit," Lawrence said. "That's always been a really great part of the program: having a common experience [with other] people that cuts across majors, interests and disciplines, connecting students and faculty from across the college."
The other lecturers in the First-Year Seminar Department declined to comment or could not be reached for comment, as of press time.
The program's termination comes in the wake of cross-departmental budget cuts, which was a factor in the decision to eliminate the program, according to an emailed statement from Blum Malley.
Wearden said a proposal for a new first-semester freshman course will be created to be presented to the Faculty Senate for approval after he forms a committee in the fall.
The college decided a restructuring of the First-Year Seminar program was necessary, according to Blum Malley. Following a yearlong study of academic programs at the college, a radical revision of the course was suggested in 2012, and student evaluations of the First-Year Seminar course have consistently demonstrated negative reviews, she said.
Shayna Wacker, a junior business & entrepreneurship major, took First-Year Seminar when she started at the college and said the course helped familiarize her with the kinds of work she would be doing at the college and taught her how to manage her class assignments.
"I'm disappointed that a lot of students are going to miss out on that opportunity to have a class where the structure is semi-free, and they are able to create whatever they want out of it," Wacker said.
She said she wishes the college would have elicited more student input before making the decision to cut an entire program from the curriculum.
"There are definitely ways they could have reached out to the students and got their opinions first," Wacker said. "However, the bigger problem is the wonderful teachers that teach FYS not remaining in their current positions. I suppose Columbia had to cut something and [this] was the easiest to eliminate."
All six faculty members who lost employment at the college because of this change were lecturers, who are not unionized and do not receive tenure, leaving them with less protection and job security than other faculty members.
Adjunct professors who still teach in other departments can fill out teaching availability forms for the new first-semester freshman program after it is developed, according to Wearden.