ASL Department celebrates 25 years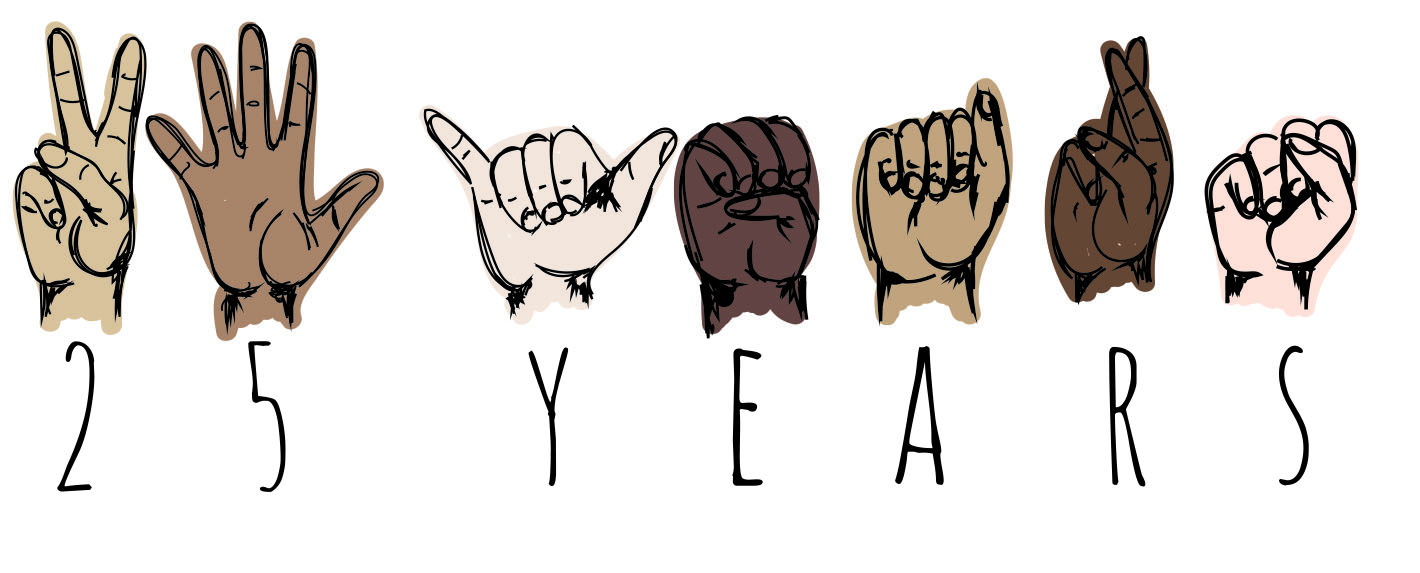 The American Sign Language-English Interpretation Department is celebrating 25 years of instruction at Columbia.
The department is hosting a 25th anniversary event April 28 featuring workshops, alumni panels and an evening social at 1104 S. Wabash Ave., with the other locations to be determined.
Peter Cook, chair of the ASL Department, said the program was founded because of the demand for sign language interpreters in the early '90s at a time when there were relatively few programs available.
"There was a lack of qualified interpreters, so that's what led to the inception of the program that offers a bachelor's degree of four-year programs to train national interpreters," Cook said.
Cook said he came to Columbia in 1994 as an adjunct faculty member and later returned in 2004. He has been chair for four years and has seen a change for the better in the community.
"There's been big changes in the community, particularly in relation to educational interpreting. There's many deaf programs in schools that need quality interpreters, and [I think] we provided that around Chicagoland," Cook said.
Diana Gorman Jamrozik, associate chair of the ASL Department, said the program has been a wonderful addition to the college and she is enthused about its impact.
"It just feels so fulfilling to know that what we do has made an impact on people and does good. It's nice to enjoy going to work every day," Gorman Jamrozik said.
Emilio Cordova, a senior American Sign Language-English interpretation major and ASL Club president, said he got his associate degree in ASL English interpreting at Valencia College in Orlando, Florida, before deciding to transfer to Columbia in 2016 for his bachelor's degree.
Those unfamiliar with ASL should know the Deaf community aspect is its greatest strength, Cordova said.
"It's a language that is beautiful in its use, but [it] really isn't anything without the Deaf community," Cordova said. "Those who are interested in learning sign language should go out and meet deaf people, interact with the community, learn how to become an ally and a friend."
Gorman Jamrozik said Columbia's department, allows sign language to be seen as an artistic form.
"We've brought the idea that the arts and media are not just for people who can hear," Gorman Jamrozik said. "We've been able to show Columbia that anybody should be able to be involved whether they are just watching or creating."
Cat Abood, a junior American Sign Language-English interpretation major, said after pursuing her first degree at Ohio University in special education, coming to Columbia has been her best decision. This semester, she has enjoyed taking the "Music Interpreting" course particularly.
"It's been incredibly fun to see ASL used in a creative way, rather than just through communication," Abood said.
Cook said that with Chicago's prominence in diversity, also comes a diverse Deaf community.
"There's multiple identities, so there's intersectionality, and our students learn that and often work into those communities," Cook said. "I don't think other programs offer that. Part of that's being at Columbia, part of that's being in Chicago."