Security and Fire Safety Report released, shows decrease in incidents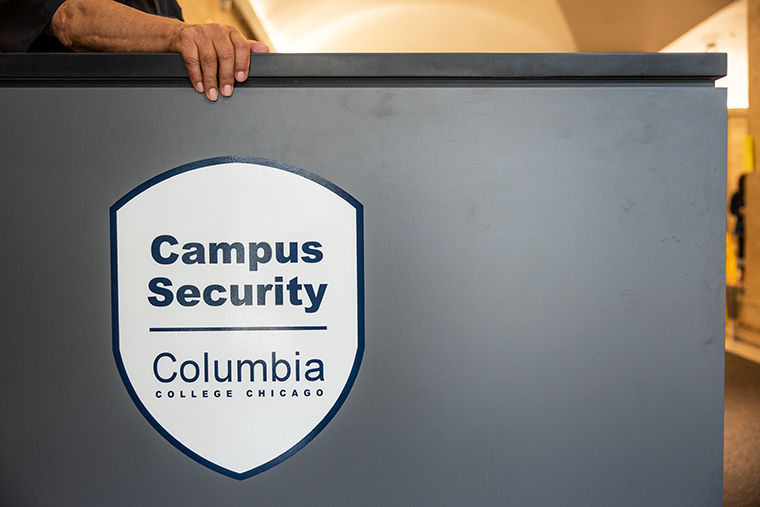 The Annual Security and Fire Safety Report for 2017 was released Oct. 1, showing an overall decrease in the majority of  reported incidents.
The Annual Security and Fire Safety Report is issued by the college in compliance with the Jeanne Clery Disclosure of Campus Security Policy and Campus Crime Statistics Act, as amended by the Violence Against Women Reauthorization of 2013. The reporting period is Jan. 1 to Dec. 31, 2017.
The report showed decreases in the following areas: burglary, domestic violence, dating violence and rape.
However, the report showed an increase in some categories including: fondling cases, from four to seven, on campus property and student housing; an increase in robberies from five to 10 on public property; and an increase in aggravated assault from zero to two on campus and zero to one in on-campus housing.
Ronald Sodini, associate vice president for Campus Safety and Security, said a possible reason for the increases in fondling could be that more victims are comfortable coming  forward.
Sodini said the increase in robberies occurred in public spaces instead of on campus property, therefore some reports were made by the general public and not necessarily Columbia students.
"We know that in 2017,  as a whole, there was a general increase in crime in the area, and we're not immune to that—we're part of the city," Sodini said. "But relatively speaking, when you compare our area to the [entire] city, we're in one of the safest areas. So the city is seeing decreases in crime and we're hopeful that we'll see those as well."
Junior cinema art and science major and President of Student Government Association Jazmin Bryant said she's seen campus security improve a lot over the years, particularly with the added blue light emergency system and new addition of the Security Escort Program.
The Security Escort Program was implemented during the summer to provide students with escorts from 6 p.m. to 1 a.m. seven days a week during the Fall and Spring semesters. It officially started Sept. 4, 2018. Students can be escorted to various CTA train stations as well as select Metro stations in the Loop.
"If you have the Columbia app, they have a new section where the escort program is on there, there's fire safety notifications [as well as] safety alerts," Bryant said. "Students have 24-hour access to those types of opportunities."
The college could improve its security outreach by updating its website to be more user-friendly, she added. The project is currently underway with updated videos, and separately, there has been an inclusion of safety alerts on the Columbia app to keep students aware of incidents on campus, she added.
"A cool tip for me is just always [to make sure] someone knows where you are, whether it's a roommate, a family friend, or someone from class," Bryant said. "Just making sure you're always communicating and you're never by yourself late at night."
Freshman photography major Julia Sudie said overall, she feels a sense of safety  on campus.
"It feels like a very safe place, I've never felt like I'm not safe," Sudie said.  "Even if it's super busy or it's super barren, there's always someone there who has your back."
Sudie, who is a commuter, said she does wish there were security guards placed at train stations near campus as added security measures that would ensure safety.
"It just gives you that sense of comfort that there's someone there since it is bigger and downtown," Sudie said.
Sodini said he does believe the new safety measures  have allowed the reports to decrease.
"We believe that those are wise investments, and that they're the right thing to do to help make our community safer," Sodini said.