Columbia launches Leadership Development Program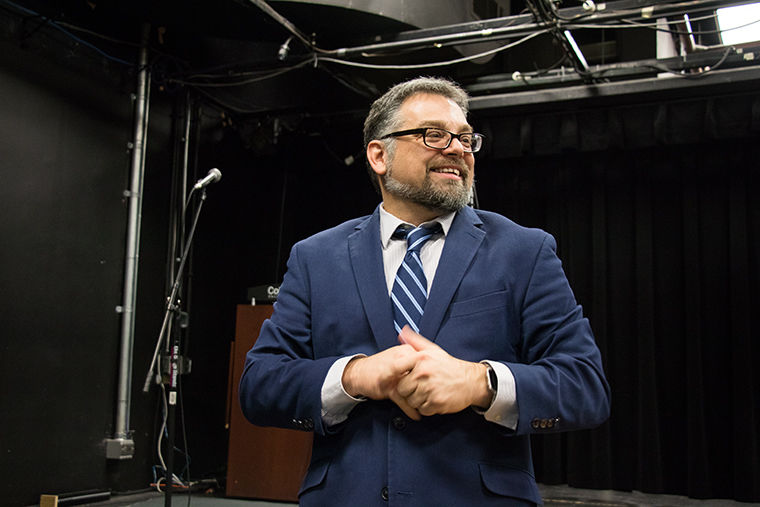 Columbia employees have their first chance to participate in a Leadership Development Program. The new program is a goal of the college's strategic plan, which call for opportunities to support continuing employees' professional development.
Three master classes are being offered, with the first beginning in March and the last ending in August. The program was announced in a March 1 email to faculty from Norma De Jesus, associate vice president of Human Resources. The master classes will be offered with flexible scheduling as well as classroom and web-based instruction, according to the email.
De Jesus said the program's creation stemmed from her personal interests as well as requests from several college leaders and staff.
The first master class is in DISC Assessment, an acronym for dominance, inducement, submission and compliance, to help employees improve their management style.
"The sessions for managers will allow them to learn a little bit more about their personal preference style and about how to best use it working with their colleagues, and with their direct reports to enhance their leadership skills and management skills," De Jesus said.
Robin Whatley, associate dean in the School of Liberal Arts and Sciences, attended her first course March 28, which she said a number of faculty attended. Although Whatley does not manage anyone directly, she said she was interested in taking the course to learn how to work better with groups.
"If there's a way to provide an environment that is motivating and helps people feel like they're involved, have the ability to get things done and work well with each other, I definitely want to promote that," Whatley said.
The second master class is "Understanding Your Leadership Style," which will be held in May and June. Participants will be introduced to well-known skillsets practiced by leaders who have found success.
The third program, "Building High Performance Teams" will be presented in July and August.
"[Building High Performance Teams] is taking what you've done as part of the first and second master classes and continuing to develop on that," De Jesus said. "To develop a more effective, high performing team basically with your direct reports."
Steven Corey, dean of the School of Liberal Arts and Sciences and professor in the Humanities, History and Social Sciences Department, has not attended a session but plans to do so in April.
Corey said he is enthusiastic about attending the sessions as his colleagues have enjoyed them, and he believes they will serve a good cause. Faculty and staff are able to sign up for the classes with the link attached in an email sent by HR, he added.
"Having [that] professional development for staff and administration is really important," Corey said. "A healthy institution provides opportunities for not only doing the job well that you're hired to do, but also to enhance your skills, allow you to pick up new ones and to attain mobility within [it]."