New event challenges students to create one-day films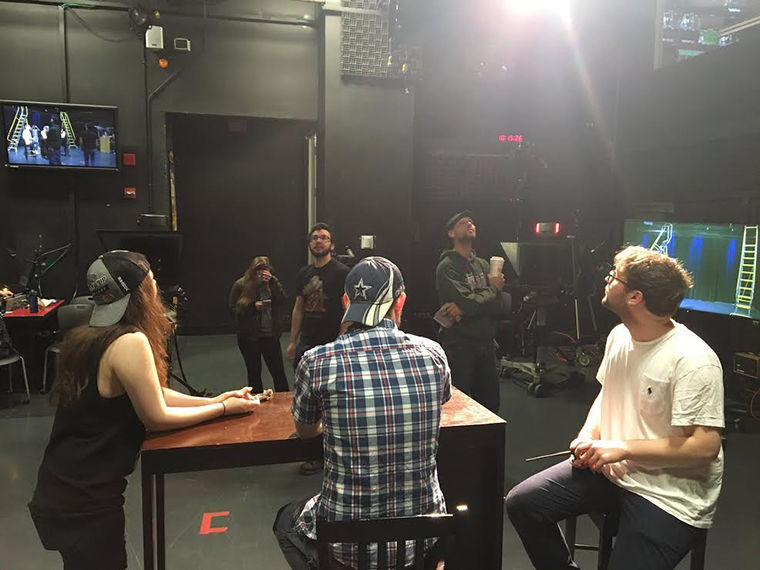 Students had 24 hours to create a short film as part of a new Columbia game show competition from Frequency TV, which will livestream the winners during Manifest. 
Challenge 24, whose winners will be announced at the May 12 festival, was created by senior television major Nick Laudicina, who said he drew inspiration from a similar challenge he did in high school called "Challenge    168" that gave students a week to create a film with certain plot twists incorporated.
"I wanted students to have something that would push them to make their own [work] instead of just doing their schoolwork," Laudicina said.
Frequency TV, Columbia's student-run television station, will stream the event, according to Chris West, the station's operations manager and adjunct professor in the Television Department.
West said the station has worked with students from the department for several weeks to choose their main event for this year's Manifest. After Laudicina pitched the idea, he also said it was something the station will likely continue even after this year's festival. 
"We plan on taking [Challenge 24] into the Fall 2017 Semester and beyond to keep this project going," West said. "Manifest is the pilot episode of this."
Laudicina and members of Frequency TV chose three students to participate and then students of all majors formed their groups. Laudicina said he wanted to give all students the opportunity to collaborate.
"It is not just the Television Department; it is film, music and acting students coming together because that is what it takes to make a movie," Laudicina said. "That is the beauty of it, you get to involve many people to build your crew."
Since planning for the event began April 1, the three participating groups have already used their 24 hours for production and submitted their completed short films. 
Laudicina said before students began their 24-hour filming period, they were each assigned three twists to incorporate into the plot. Some of the twists include specific props or signs that read, "three days later."
"The idea is we are like their producer who is looking behind their shoulder, watching them and telling them what to do, so it makes it a little more difficult," Laudicina said.
Robyn Minor, production coordinator for Frequency TV and junior television major who helped plan the event, said mostly juniors and seniors turned up because experience is needed for this kind of challenge.
"It takes a special student; they need to be organized, able to compromise with people and problem solve," Minor said. "These are students that are very much involved in the Television Department and going somewhere in their field."
A panel of faculty, students and alumni will judge the films, which will premiere during the live event and give helpful notes to the students, Laudicina said. 
The films will be judged on the basis of storyline, production values and use of plot twists, and the winner will be interviewed on Facebook Live and receive to-be-determined prizes, Laudicina added.
"It is interactive, sparks creativity and makes people think on their feet," West said. "That is what our main goal is and the main reason we are doing the show."