Coming out in College: finding comfort on campus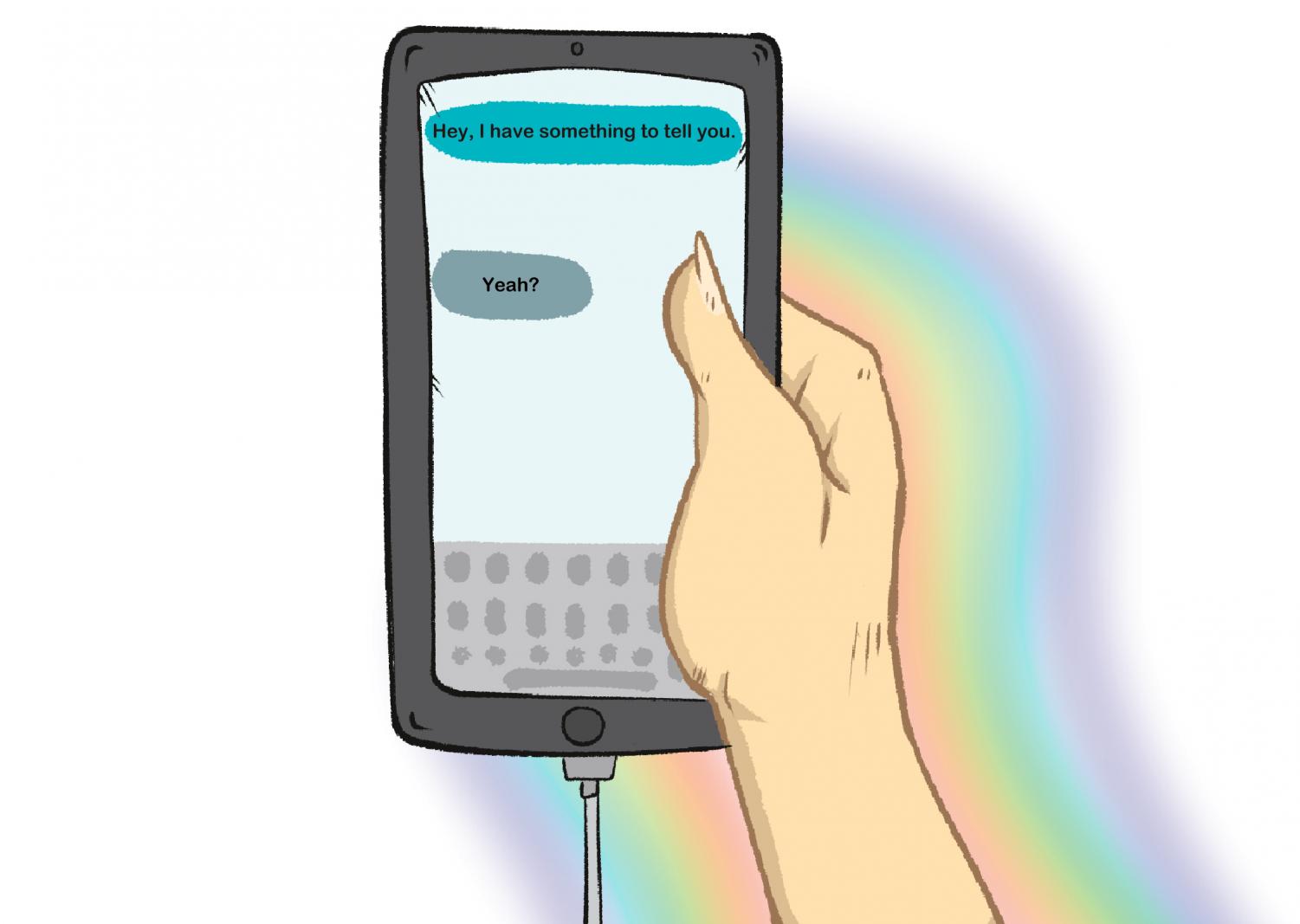 On National Coming Out Day Oct. 11, junior advertising major Maddie LeCompte came out as pansexual—not limited in sexual attraction with regard to biological sex, gender or gender identity—via Twitter.
LeCompte said the independence of living on your own and experimenting in college allows people to be more introspective and find their true identity.
"When I came to Columbia, it was a whole new world," LeCompte said. "Everywhere I went, everybody was basically gay. Just being in the city really let me know how many gay people there were."
LeCompte said some of her friends were aware of her sexuality, but everyone else, including her mom, would find out from her twitter account.
October became known as LGBTQ History Month after a group of education-based organizations nationwide designated it in 1994, according to the Library of Congress.
Forty-two percent of LGBTQ youth ages 13–17 say the community they live in is not accepting of LGBTQ individuals, according to the Human Rights Campaign—a civil rights organization working to achieve equality for the LGBTQ community.
Amanda Roy, an assistant psychology professor at the University of Illinois at Chicago, said college is a period of identity development because of exposure to new people and ideas. "If the environment that someone is moving into is a supportive space, that might be a positive thing for people. If it's less supportive, that might be a harder transition," Roy said. "Individual experiences play into that as well.
Some people may have different support networks or individual characteristics that make a transition or new environment easier to adapt to versus others."
Sophomore cinema and television arts major Emma Berry said they used to identify as heterosexual and cisgender—identifying with the gender assigned at birth—but attending Columbia made it easier for them to affirm their identity as genderfluid, asexual and panromantic because there were people they related to.
Berry first came out to their mother, who was understanding and accepting. However, when Berry came out to their conservative father he was upset that he would never have grandchildren. Berry has not had a conversation with their father since November 2016, they said.
"I'm really happier being out and not trying to hide who I am," Berry said.
Rogelio Becerra-Ramirez, coordinator of Student Engagement and Diversity, said Columbia provides multiple platforms allowing students to validate and celebrate their sexual and gender identity at various events and organizations on campus.
"As a college student, you are starting to be considered an adult," Becerra-Ramirez said. "You have the liberty to make your own choices, and it unintentionally builds your identity, and being able to come out is a huge part of that."
Becerra-Ramirez said being an LGBTQ community advocate is beneficial in helping other people come out and talk about their sexual identity or gender.
Berry said finding someone with whom you can have an honest conversation that will make you feel accepted and comfortable is helpful when discussing their identity.
"There are so many more sexuality and gender identities than you can even imagine. Finding the one that fits you is really great," Berry said. "It's good to be able to say that 'This is me.'"