Chicagoland Transfer Award offers students opportunities for success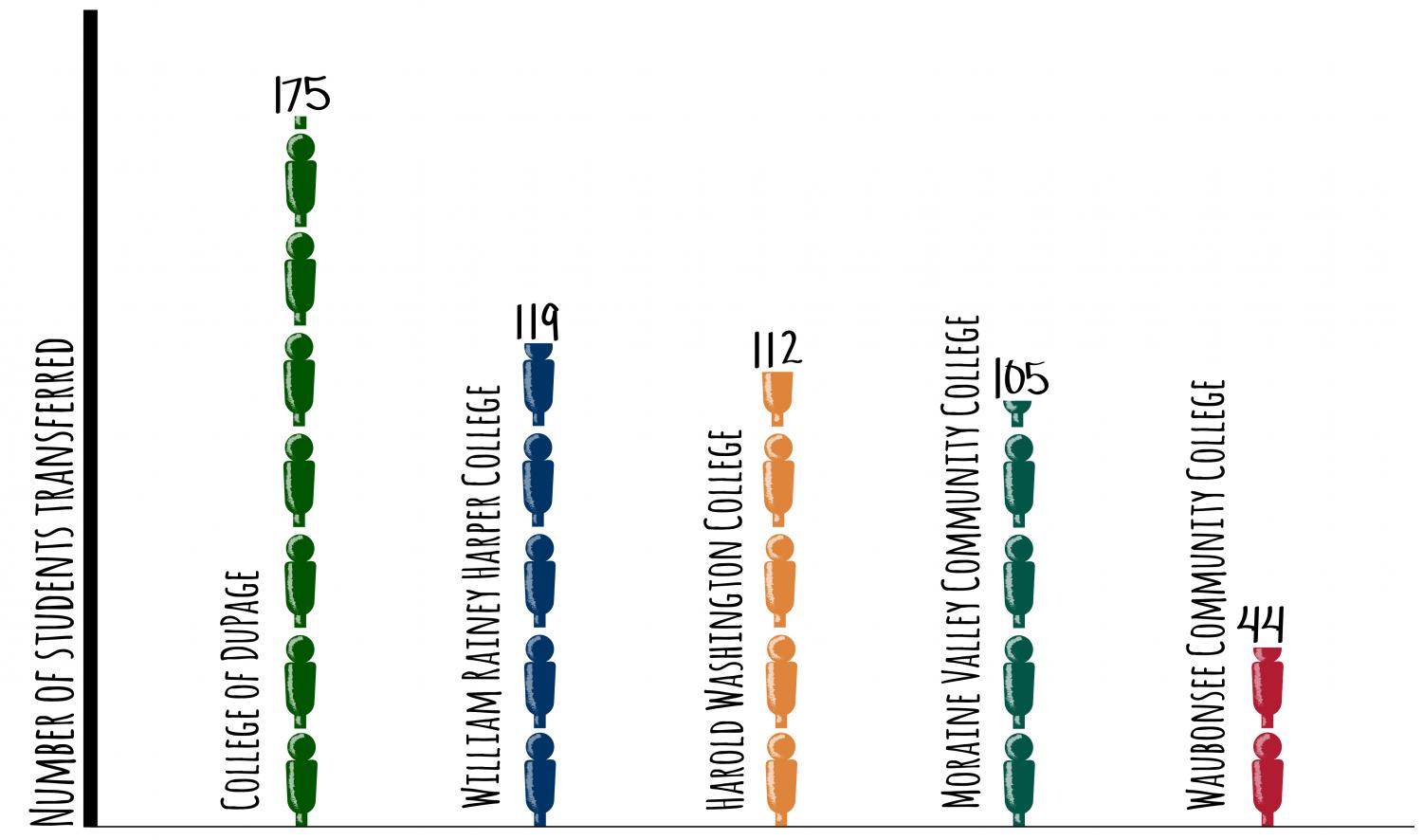 Columbia is trying  to strengthen relationships with local community colleges with the new Chicagoland Transfer Award, which was awarded to 11 incoming students this fall.
Students transferring to Columbia from nearby community colleges were able to apply for one full-tuition scholarship and ten $10,000 scholarships, awarded based on the scholarship committee's review.
"[Community colleges are] part of the same community that we are and those relationships are important to us," said Cynthia Grunden, Assistant Vice President of Student Financial Services. "We also see students who transfer from these colleges are successful at Columbia."
Many students start at community colleges because they may not feel prepared for a four-year university or prefer to save money, Grunden said. The award creates another option for students at community colleges, she added.
To be eligible for the award, a student must have earned a minimum of 45 college-level credit hours and have a cumulative GPA of 3.0 or higher, according to the college's website. They must also submit an essay of 1,000 words that answers the questions: How has your experience at your community college prepared you for success at Columbia? How do you plan to make the most of your Columbia education?
Of the 70 applicants, the 11 winners were chosen based on their academic record and essay, Grunden said.
"There were far more than 11 deserving students," Grunden said. "We were very excited about the quality of the applicants."
The winner of the full-tuition scholarship this year was Alejandra Cosio, who earned an associate of arts degree with high honors from Harold Washington College in May 2018.
Cosio is now a junior advertising major. After she graduates she plans to attend law school to become an immigration lawyer, she said.
"It was an opportunity to continue my education," Cosio said. "Without the scholarship I wouldn't [have been] able to transfer to Columbia."
Sabrina Szigeti, a junior fiction major, is a recipient of the $10,000 renewable scholarship. Szigeti had plans to transfer out-of-state this fall before a professor at Waubonsee Community College, who attended Columbia, convinced her to submit an application  to the college and apply for the award.
"I like the amount of creativity and collaboration the school has," Szigeti said. "I don't think I would've gotten [that] from any other school."
To increase the number of applicants for next year and years to come, Columbia plans to publicize the award earlier in the spring. The application for the award is also expected to be offered earlier in the spring  to eligible incoming transfer students, Grunden said.
"[The award] inspires other community college students to also fight for their dreams," Cosio said. "[It inspires them to] keep working toward what they want and never settle for anything less than they deserve."