ABC wants its own One Direction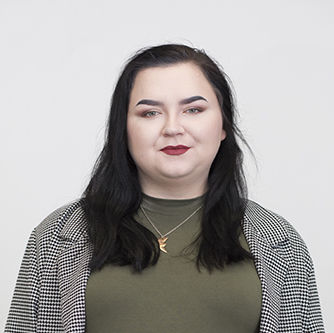 The year is 2010, and Simon Cowell has an opportunity that is going to flip the music industry on its head for the foreseeable future. 
Five teenage boys auditioned separately for "The X Factor's" seventh season but didn't make it very far in the singing competition as solo artists. Yet they were too talented to let go. Enter the judges who combined the boys into one group that seven years later has five No. 1 albums, four worldwide tours, three movies and more fans around the world than can be counted.
One Direction may be the most famous "The X Factor"-created band, but it's not the only one. On later seasons of the original UK-based "The X Factor" and the American version, the girl groups Little Mix and Fifth Harmony were also put together from solo contestants. 
All of these bands have seen varying amounts of support and success, but the fame and recognition One Direction has gained is immeasurably hard to achieve. 
ABC has decided to try its hand in the game with its March 30 announcement of its new 10-episode singing competition "Boy Band." According to a March 30 Variety article, no host or judges have been selected as of yet, but they will be a line-up of former girl-and-boy band members. An unannounced number of contestants will compete for slots in a final group of five who will make up the aforementioned "Boy Band."
It may seem like the perfect time for ABC to launch this show with One Direction on a hiatus of indeterminable length—despite the original claim of returning after 18 months—since March 2016. However, ABC needs to recognize the rarity of what "The X Factor" found with One Direction—and Fifth Harmony and Little Mix on a lesser scale. There isn't a special formula for creating a boy band; it was just luck that these bands worked out.
Other bands that formed on various iterations of the show have barely been heard from since their debuts. Boy band Union J was formed on "The X Factor" by adding a solo contestant to an already-formed group, but its most memorable achievement was a music video in "Kickass 2." On Fifth Harmony, One Direction and Little Mix's seasons of the show, other bands were created by mashing solo contestants together, but I could completely make up their names and no one would even know.
The odds of ABC having success with "Boy Band" and actually creating something that makes an impact and lasts are minimal. Not only does it have to find people who have a talent for singing, but it also has to find voices that will fit together and sound good.
The show will also face the general hate and judgment that follows around not just singing competition shows but also boy bands. Members of  The Wanted even commented on the stigma against boy bands in a 2012 interview with The Times of India during the band's 15 minutes of fame after "Glad You Came."
The number of strikes against this show before it has even begun airing is indicative of its tumultuous path ahead. If it lasts more than the initial 10-episode season, it'll be extremely surprising. "Boy Band" is doing nothing more than trying to copy what "The X Factor" did well about a fifth of the time years ago.
But hey, the One Direction members aren't too busy right now, so maybe ABC can sign some of them on as judges. Then you can bet there will be millions of fans tuning in to get some more of their favorite members—myself included.