Jeff Awards recognizes Columbia talent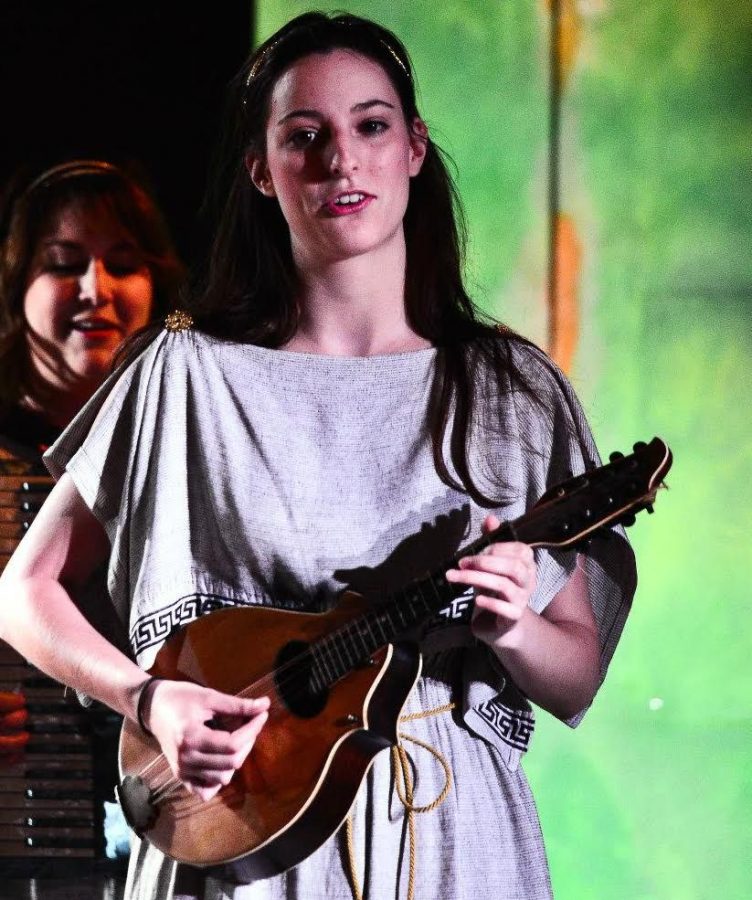 By Campus Reporter
October 2, 2015
More than a dozen alumni and faculty and a current student from Columbia's Theatre Department have been nominated for this year's Equity Jeff Awards, an annual award that recognizes excellence in Chicago's theatre community.
The Jeff Awards, set to be held Oct. 5 at Drury Lane Theatre, 100 Drury Lane, Oakbrook Terrace, have been held annually since 1968, said Jeffrey Marks, marketing and media chair for the Jeff Awards. He added that various theaters can have work recognized because the Jeff Awards hold both equity and non-equity awards, regardless of whether the theater is under an Actor's Equity Association contract.
Actor's Equity Association contracts ensure minimum salaries, benefits, job security and other protections for people working in the theatre business, according to the Actor's Equity Association website.
"[The Jeff Awards] bring [the Chicago theatre community] together once a year to look at each other's work and to meet and talk," said Frances Maggio, an associate professor in the Theatre Department.
In addition to her nomination this year for costume design for "The Addams Family" musical at The Mercury Theater, Maggio was nominated for an award in 1991 for costume design for "The Golem" at The National Jewish Theater and in 2014 for costume design in a mid-size theater for "The Color Purple" at The Mercury Theater.
Behzad Dabu, a 2008 theatre alumnus, was nominated for an actor in a supporting role in a play for his role as Amit in the original play "Samsara" at Victory Gardens Theater.
"['Samsara'] is a magical realism play about surrogacy, pregnancy and the relationship between mother and womb and I played the incarnation of the fetus inside of the woman," Dabu said.
Dabu won a Jeff Award for the ensemble of "The History Boys" in 2009, but this is his first individual nomination, Dabu said.
"It is a tremendous honor [to be nominated] and I am really grateful and thankful," Dabu said.
Lauren Vogel, a senior theatre major, has been nominated for an award as part of the ensemble for Hypocrites Theater's "All Our Tragic,"which has been nominated for many awards this year, Vogel said.
Aside from ensemble-related awards, "All Our Tragic" has been nominated for awards in Production (Midsize play), Director (Play), New Adaptation, Fight Choreography, Lighting Design (Midsize), Costume Design (Midsize), Sound Design (Midsize), according to The Jeff Awards website.
"It is very nice to be recognized and know somebody else thinks what you are doing is great," Vogel said.
Vogel was nominated for an ensemble award for "Core of the Pudel" at Trap Door Theatre in 2013, Vogel said.
One reason the Jeff Awards are important for the Chicago theater community is that theaters and professionals can use the awards they win when applying for grants or seeking out donations to fund productions, Marks said.
"If [people in the Chicago theatre community] know you have a Jeff Award nomination or a Jeff Award win, it certainly shows you are excellent and you have been recognized for excellence," Marks said.
John Green, chair of the Theatre Department, said in an emailed statement the department is proud of the recognition that Columbia students, faculty and alumni receive at the Jeff Awards.
"The [Theatre] Department has a proud record of Jeff nominees and recipients among faculty, staff and alumni. It is one of the reasons students want to study theatre at Columbia," Green said in the email. "Our students come hungry to succeed, and when they see what our [alumni] have accomplished, they know they are in the right place."