Featured Artist: Jill Strange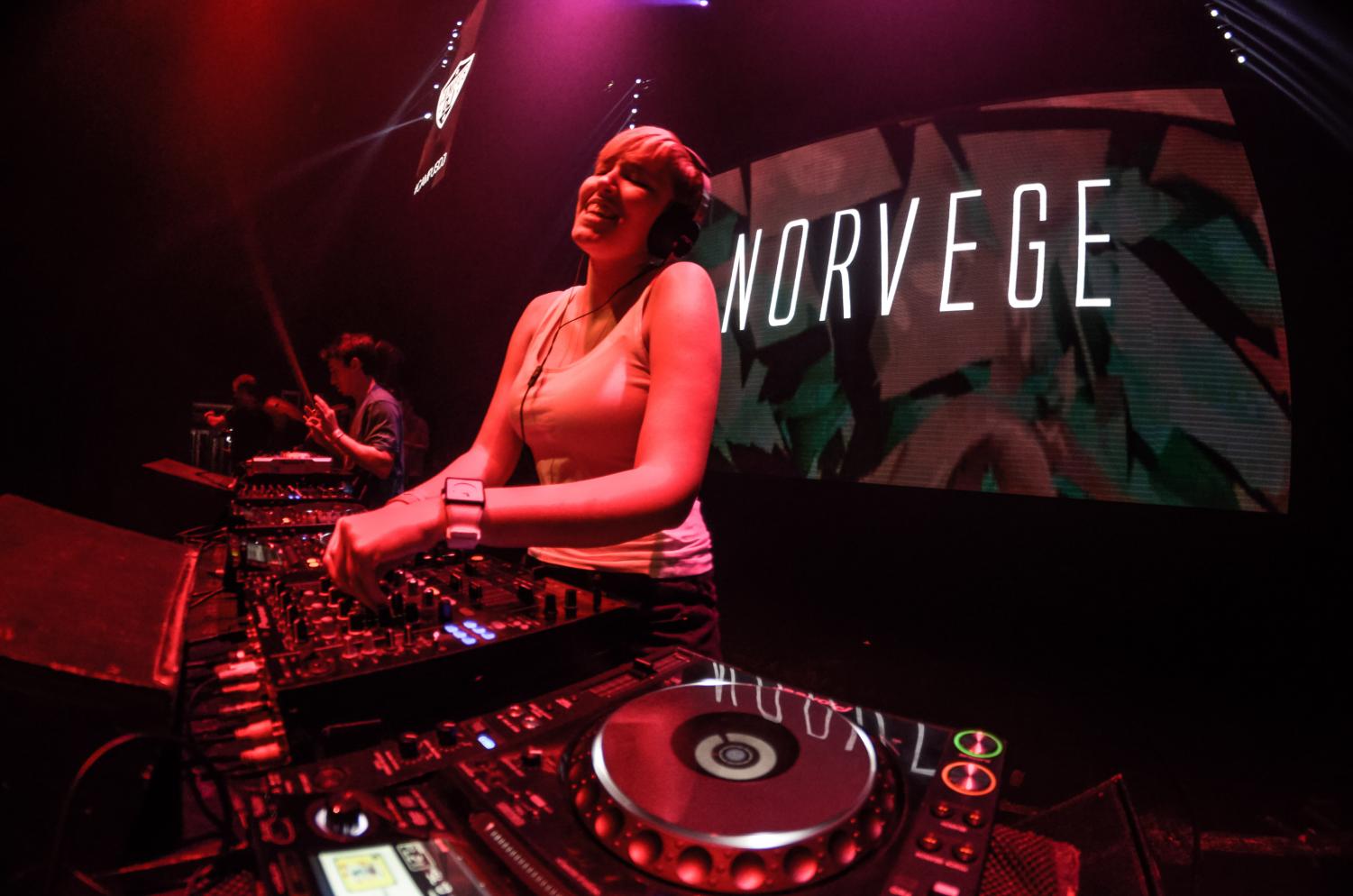 Jill Strange, AKA DJ Norvège, is mixing her way to stardom and challenging gender norms as she flourishes in a male-dominated field.
Strange, a senior cinema art + science major, qualified as one of four finalists in the National DJ Championship, a competition for collegiate DJs which took place in Los Angeles on June 18. She was also the only female in the competition.
Strange developed a love for mixing beats six years ago after completing a summer course at Columbia for high school DJs and starting a record collection.
She is signed to six international labels, such as Mittel Zum Zweck and Plasmapool, which are located in Germany, and Sur Beats Records, located in Uruguay. Her music can be found on Beatport and iTunes, and she has performed with the Wu-Tang Clan at two Lollapalooza after parties. Strange performs at Chicago dance clubs, some of which have included The MID, 306 N. Halsted St., and the Debonair Club, 1575 N. Milwaukee Ave.
The Chronicle spoke with Strange about gender in the industry, her experience at Columbia and her future plans.
THE CHRONICLE: What was it like being the only female in the competition?
JILL STRANGE: I kind of expected it because there are many women DJs but not a lot of people know about them. But I go and kick butt. I play what I love and people usually enjoy it.
What inspired your stage name Norvège?
It's French for Norway. When I started, it was the French DJs that really inspired me. I speak a little bit of French because I took four years of it in high school. I have an affinity for French culture, so I wanted [my name] to be something French and I'm very proud of my Norwegian heritage, so I combined the two.
What DJs have inspired you?
I look up to DJ Zebo because he's a local guy and he really loves what he does. He does it for the love of the music, not for the scene and the money. I'm [also] a big fan of Boys Noize, the Crookers and A-Trak.
What kinds of music do you like to mix?
I play stuff that you usually don't hear. It's kind of a new movement called the house and base movement, [which includes] Tech House, UK Garage, Breakbeat and Deep House.
How has Columbia helped you develop as a DJ?
There are so many DJs that go to Columbia. We tend to look out to see who else is playing and a lot of my friends are DJs that I met at Columbia, so the support of everyone doing the same thing.
Do you ever mesh your DJ and film skills on certain projects?
No, not yet. They are my two passions. I love film and [mixing] almost the same, but in different ways.
What are your future plans?
I'd really like to [perform] more. It's a business where you have to be buddies with the guys that are hiring you. I really want to spend more time in my studio and release an EP soon.