Matt and Kim stay upbeat after challenging year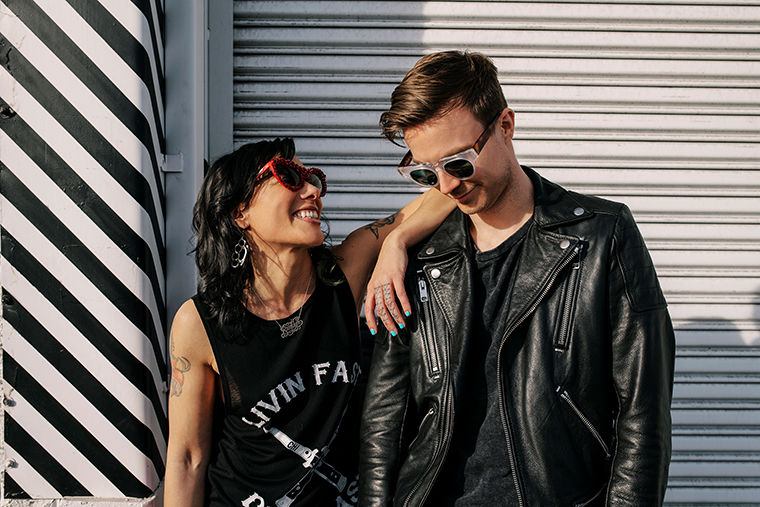 Matt Johnson and Kim Schifino went from college sweethearts at Brooklyn's Pratt Institute to an indie-pop duo with Matt and Kim's 2009 single "Daylight," certified gold by the Recording Industry Association of America. 
After Schifino injured her leg in March 2017 during a performance in Mexico, the pair went on hiatus from touring to give her time to recover. In January, they released their first single since 2016 and have a full album coming soon. They also launched a tour earlier this month, which will make a stop in Chicago at the Riviera Theatre, 4746 N. Racine Ave., April 17. 
The Chronicle spoke to Johnson about creative collaboration, "immaturing" as artists and music videos.
THE CHRONICLE: What advice would you give to college students who are looking for creative collaborators? 
MATT JOHNSON: Kim and I were dating for three years before we played any music, and for us, we were just two people who worked well together. Frankly, when you work in collaboration with someone, even if they're really skilled, you need to spend a lot of time with them. 
How has your sound developed since your last release in 2016? 
We've spent a long time trying to not mature as a band. You know how bands go along and they're like, "Oh, they've really matured." We're like, "F–k that, we want to immature as a band." There might be some slightly more mature elements about this upcoming music [though]. It stems from a difficult year, both on a personal and universal front. 
Despite a difficult year, your music is still as upbeat as ever. What causes that juxtaposition? 
Juxtaposition is important. We do like upbeat and melodic [music], but if you write those songs and make them about swing sets and lollipops, it will be vomit-inducing. Even when you're talking about [more real things], we can make the music seem more upbeat and positive. 
The music video for your single "Forever" is very bare bones and simple. Where did that come from? 
 If you know a little bit about our music video history, we've always tried to come up with clever concepts. I always had this theory that, even if you hated the song, you could still like the music video. But we had a bit of advice that I was ready for, which was to just make it about the music. That's something I never did before.  If you didn't like the song, there's not a reason for you to be watching [this video]. It's the most classic music video [we've ever done], but for us, [it] was a brand new concept.