A different kind of daddy: Sugar relationships go beyond financial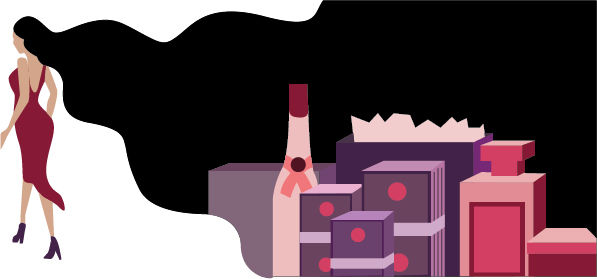 *NAMES HAVE BEEN CHANGED
Today's college women face increased tuition, high living costs and poorly paying jobs, but some make ends meet by becoming sugar babies—financially supported in exchange for relationships with men that may be sexual, romantic or platonic. 
Weary of the extensive hours at a retail job with little payoff, Taylor Roberts*, a senior psychology student at Loyola University, looked to the popular website SeekingArrangement.com for additional financial support as a sugar baby.
After initially signing up as a joke, Roberts has had two different sugar daddy relationships in approximately five years—neither of which involved intimate physical or sexual relations beyond kissing. 
Melissa, a 26-year-old sugar baby from Ontario, Canada, said sugar arrangements are full-time jobs that require skills and upkeep.
"Being a sugar baby involves having a real relationship with your sugar daddy," Melissa said in a Jan. 29 Facebook interview. "Sometimes we have intimacy and sometimes all they want is companionship." 
Despite popular conceptions, not all sugar relationships are strictly transactional. In addition to financial benefits, both babies and daddies may gain companionship, emotional connection or, according to Roberts, who hopes to go to medical school, a mentorship with a respectedneurosurgeon.
Roberts said she was hesitant about getting involved with her second sugar daddy after her first experience "went from really nice to really creepy and intense," because she was being stalked near the end of the relationship. 
"I feel like sometimes the baby is looked at as an object," Roberts said. "Just because you can essentially afford my time doesn't mean that you can just treat me how you wish."
Sheena Hoffmann, a clinical psychologist and certified sex therapist in Chicago, said there are risks and stigmas in sugar dating.
"When there is any sort of age discrepancy, there is going to be an inherent power dynamic where the person in the older age is going to have more power," Hoffmann said. 
Morgan Smith*, a 20-year-old former Columbia student, signed up for SeekingArrangement.com as a freshman in college. In fall 2016, she said she met an attractive 38-year-old man who took her to an apartment, where they then drank tequila and had sex. 
At the time, she was struggling with stress from school and mental health, Smith said, adding that  she thought a sugar daddy would be an escape from her problems because other girls had talked about easily earning thousands of dollars. But Smith said the man refused to pay her, and she felt like she had been used.
"[Sugar relationships] could be beneficial if women have more of an idea of how to be a sugar baby," she said. "A lot of girls think they are strong enough, but a few months later might realize their actions."
A sugar baby-daddy relationship is not for everyone, Melissa said. Many women will use a fake name to avoid danger, but Melissa said she has control of her life as a sugar baby, and the arrangements are comfortable. 
Josette D'Espyne, public relations coordinator at SeekingArrangement.com, which had 3 million college students registered in 2017, told The Chronicle in a Jan. 31 email that more women find the sugar lifestyle empowering.
"People are becoming more accepting and aware of the lifestyle, and that is causing an increase in members," D'Espyne said. "The most common way we get new members is through word of mouth." 
For Roberts, the key to a successful sugar relationship is forming a mutual agreement that respects each other's wishes. However, because money can often have a "weird power" over people, a sugar baby must remain strong and stand their ground, she added. 
"You can never be direct enough when it comes to communication, specifically with something like this regarding boundaries," Hoffmann said. "There are women in the world whose [motivation for a sugar relationship] comes from an empowered place. A woman can choose to live her life, use her body and have any kind of partner she wants because she chooses it."