Columbia sponsors Chicago International Film Festival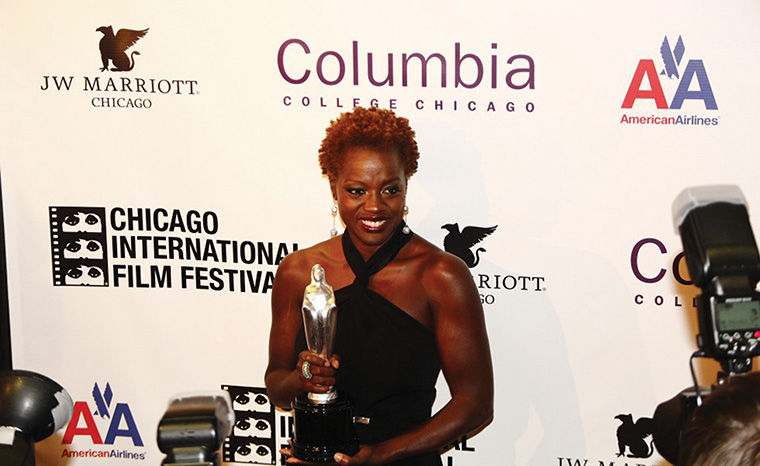 The college is helping sponsor the Chicago International Film Festival for the fifth consecutive year.
The festival, now in its 50th year of continuous growth, is set to take place Oct. 9–23 and feature more than 200 films from more than 60 countries with an expected attendance of 60,000, according to Vivian Teng, managing director for the festival.
"We've been working with Columbia for so long," she said. "Being one of the top film schools in the nation benefits [the festival]. We share the same vision, and the best part of Columbia is having students really participate as a part of the festival."
Michael Kutza, the festival's founder, had a vision to introduce new films and filmmakers to Chicago audiences, Teng said. In addition to featuring new films, the festival will welcome its alumni to celebrate its 50th anniversary and show their films. These include Oliver Stone with "Alexander" and "Natural Born Killers", Michael Moore with "Roger and Me," Liv Ullman with "Miss Julie" and actress Isabelle Huppert.
CIFF also has a city and state program to show films made by local filmmakers, Teng said. This year, the festival features films with Columbia connections. These films include "Algren," directed by Michael Caplan, associate professor in the Cinema Art + Science Department; "The Other One," directed by Josef Steiff, associate chair of Cinema Art + Science; "Jaspa Jenkins"—a short  directed by Robert Carnilius, a Columbia graduate student; and "Dear White People," directed by Columbia alumna Lena Waithe, she said.
The festival directors work closely with Bruce Sheridan, chair of the Cinema Art + Science Department, Ronald Falzone, associate professor in the department and other faculty to bring filmmakers to the college for film specific classes and panels for further engagement with students, Teng said.
Anne-Marie St. Germaine, interim vice president of Marketing & Communication, said the college is proud to be associated with CIFF and that there has been a natural partnership from the beginning. Not only is the college a presenting sponsor and a host for film screenings, but it is also involved in engaging the broader community about the festival, as it is a cultural asset unique to Chicago, she said.
Partnering with the festival also draws attention to the college with video promotions during films, branded signage and inclusion on all festival advertisements, she said.
Sheridan said his goal for the college's partnership with the festival was to ensure that students and the teaching program benefit from the event. It is an important partnership because CIFF is the longest continuously-running independent film festival in the U.S. along with being among the festivals oriented toward film audiences and first-time filmmakers. Instead of being a market festival that is all about buying and selling, CIFF focuses on the filmmakers, directors, producers and their work, he said.
"Those two things are very important not just in my department but also across the school in a lot of ways," Sheridan said. "We're very focused on supporting students as much as we can after they graduate. In that sense, we help them to be prepared for the world they're going into, make connections and in some degree master their own destiny."
Each year, Sheridan receives tickets and passes from CIFF, which he distributes to students on a first-come, first-serve basis, he said. Students are able to watch films or go with him to special events. Students can also attend because the festival holds some of its events on campus that are open to all students.
One of the major benefits to being a sponsor is that students can experience how it feels to be a professional filmmaker because the program models industry practices for students Sheridan said.
"This festival brings in directors, writers and producers and often those people are new to it," Sheridan said. "Students get to interact with them directly. It helps them incredibly in being able to see themselves in that position very soon as well as help them understand how to make the most of it."
Sheridan said he assesses the festival each year to see how many students get involved and how valuable it was for the college.
"We don't treat it as just an automatic thing [each year]," Sheridan said. "We look at it as something we have to manage and make it work for us."