Let's talk about Harry Styles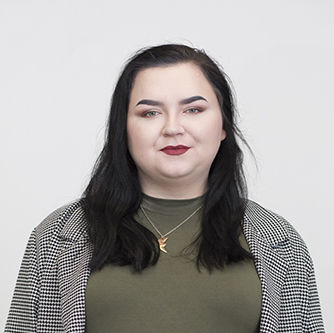 Is there anyone left in the world who hasn't heard of Harry Styles, former One Direction member and unofficial frontman?
In the year since the One Direction members started their breaks to work on individual projects, Styles has used the time well to jumpstart his solo career. He's broken his boy band chains and tried his hand in other media, so let's look at what there is to look forward to—and hope and pray for—from Styles.
Unnamed album
With One Direction, Styles put out five No. 1 albums that have sold millions of copies. His former bandmates Niall Horan and Louis Tomlinson have put out No. 1 singles with supposed albums in the works. Zayn Malik also produced an album and a few collaborations with mostly R&B artists, but he had extra time after leaving the band a year before the hiatus.
Styles' own single finally dropped April 7 and gave fans a preview into the very not-boy band sound of his upcoming album. "Sign of the Times" is an indie song that can be most accurately described as emotionally distressing and "jangly." It would be right at home on a soundtrack for the "Twilight Saga."
"Saturday Night Live"
On March 28, "SNL" announced that Styles will be the musical guest for the show's April 15 episode where he will perform "Sign of the Times," as well as a second unreleased song, according to a April 7 Billboard article.
One Direction appeared on "SNL" three times between 2012 and 2014. While featured as musical guests, the members also appeared in sketches with hosts Sofía Vergara, Paul Rudd and Amy Adams in which they played both themselves and characters created for them.
I'm hoping the tradition will continue, and we will get to see Styles perform his two songs and showcase his awkwardness in a couple of sketches.
Photoshoots and features
In September 2016, Another Man magazine focused an entire issue, with three alternative covers, on Styles. It was full of amazing photos of Styles in various odd outfits—a chevron blazer with no shirt and a thick leather choker with a large metal ring through it, for one—interviews and stories about Styles from people including Chelsea Handler and Paul McCartney, and even a story his older sister Gemma wrote about him. The magazine even followed Styles around his hometown of Holmes Chapel in England and took photos of his various hairdos—from past-shoulder length to a short crop.
Though this is likely to be much more in-depth and intense than any future photoshoots and magazine features, it's OK to wish for more that will be at least half as iconic and memorable.
"Dunkirk"
Coming out July 21, this World War II film centers around a group of allied soldiers who have to be evacuated from German-surrounded territory. Written and directed by Christopher Nolan and starring Tom Hardy as principle character Farrier, Styles will play a supporting character named Alex. Not much has been revealed about the movie beyond the two trailers, but you can catch glimpses of Styles in the second one. A short clip in which Styles seems to be drowning is stressful to watch, but I'll be in the theater, watching Styles fight for his life and most likely bawling my eyes out like every other self-respecting fan.