Marketing leadership changes hands to interim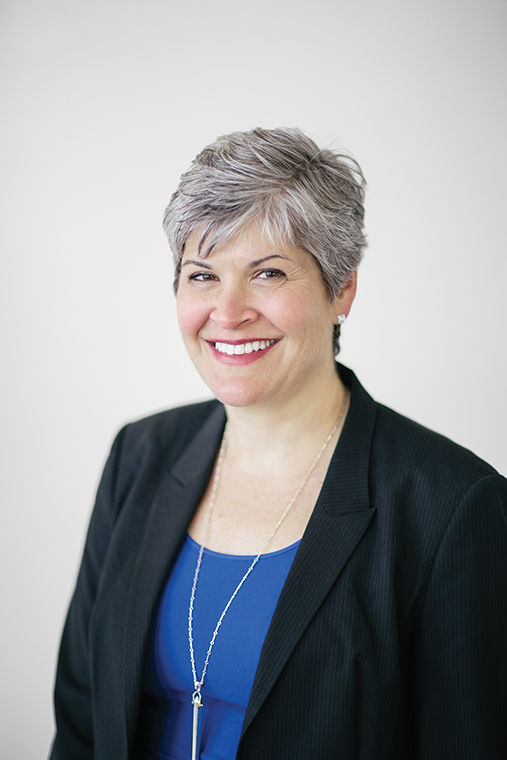 Public Relations Executive Mark Rosati became interim vice president of Strategic Marketing & Communications Oct. 15 following the departure of predecessor Deborah Maue three days prior, as reported Oct. 12 by The Chronicle.
President and CEO Kwang-Wu Kim said Maue was influential since her April 2015 appointment in building a strategic marketing structure, hiring personnel to manage the program and assisting the college in its recent yearlong rebranding campaign. However, Kim said the college needs new personnel to continue its forward direction.
"[Maue] and I talked, and we realized that since the college is moving into a time where we really need to focus on this whole idea of external relations and public relations, that is really not her background," Kim said. "She came to the college, she built these areas, and that was in some ways her primary assignment, and now we are moving to a different focus. Now it is time for the next person to come in."
Kim said Rosati will be looking for ways to improve Columbia's marketing strategy and identify steps the college needs to take to be more effective in sharing faculty, students and alumni success stories. 
Rosati previously held positions as interim director of Public Relations and manager of News and Information for Illinois Institute of Technology; associate chancellor for Public Affairs at the University of Illinois in Chicago; and Strategic Communications consultant for numerous local nonprofits, including Seminole University, City Colleges of Chicago and The Joyce Foundation.
Although Columbia differs from other institutions Rosati has worked with, he said his new position's responsibilities are similar to his previous positions. Rosati said he will be building on the momentum Maue established and working with her team to provide communications leadership and support for the college.
"Part of the immersion process, [which] has already started, is getting up to speed on the rebranding: what the college has been saying about itself to the outside world, how those messages have been received, evaluating all communications, seeing what's worked and building on that," Rosati said.
In lieu of an interview, Maue sent an Oct. 12 emailed statement to The Chronicle saying, "I feel privileged to have introduced the college's first brand strategy that would help tell Columbia's powerful and inspiring story, and invite prospective students to explore all that Columbia has to offer."
She added, "I will always be connected to the friends and cherished colleagues I have had the fortune of working with at Columbia and look forward to following Columbia's success in the future."
Kim said during transitional periods in which interim positions are established, he wants those administrators to think they are truly the assuming the role and not caretakers. For this reason, he said the college will be taking Rosati's recommendations very seriously.
An external and internal search for a permanent position holder will begin within the next two weeks, according to Kim.
Rosati said he has no concerns about his position's temporary status affecting the quality of his work.
"As an interim, you certainly need to be completely committed just as you would be if you were a permanent person," Rosati said. "The institution requires complete devotion and dedication, and that is what I will bring."