Student finds YouTube fame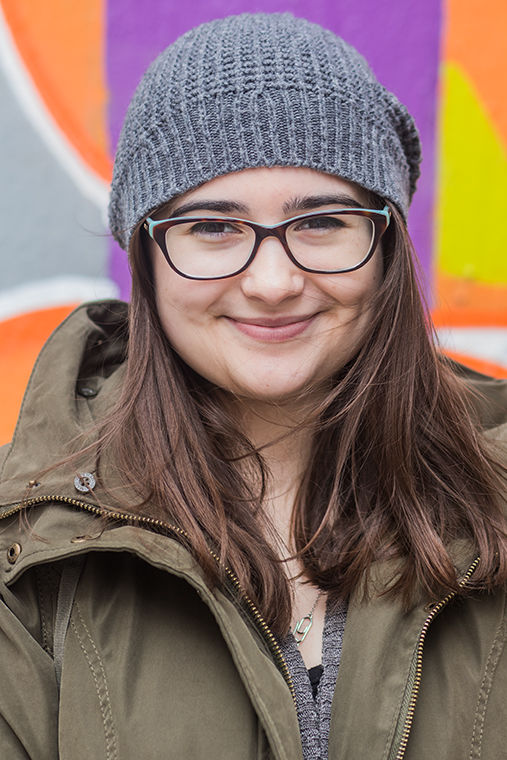 Alana King, a sophomore cinema and television arts major, has created more than 450 videos for her nearly 35,000 subscribers on her self-titled YouTube channel. Over the past four years, King has uploaded videos about her favorite books, convention vlogs and reactions about her favorite TV show "Supernatural."
The Chronicle spoke with King about fandoms, using her platform for charitable causes and "Supernatural's" effect on her life.
THE CHRONICLE: How does it feel to have gained such a large following?
ALANA KING: It almost doesn't feel real because you look at it, and it's a number on a screen. When companies start reaching out to you and other people are accepting your interview request, or asking to interview you, it's almost surreal because I never thought it would get to this point. 
I would go [to fan conventions] and meet a lot of my subscribers and it's like, "Oh, these numbers are real people." That makes everything more real for me because I actually get to meet the people who are watching my videos and enjoying the content that I make.
How has "Supernatural" changed your life?
I watched it when Season 10 had just ended. When season 12 hit, I decided I wanted to add that type of content to my YouTube channel because I was so passionate about the show. So I started making weekly episode reaction videos to each of the episodes that would come out. 
That was how I got into the "Supernatural" fandom more because I started interacting with people online, and I gained more of a following in the "Supernatural" fandom. Through "Supernatural," I have made a lot of friends; I've made a lot of professional connections. I've done a lot of videos with the actors and some of the writers, so it kickstarted my YouTube channel from 10,000 subscribers, and now it's almost at 35,000.
Why is being a part of this fandom so special?
Ever since I was little, I've always been passionate about my favorite stories and they've helped me. I was an only child, I was alone a lot and I had these stories to keep me company. As I grew up and was on the internet, I found friends through our mutual love for these stories. 
So the human connection that can come to you through the stories you love is the most important part of being in a fandom because you make lifelong friendships, even if they start online and then progress into real life or if they just stay online. The connections you make with people are really the coolest part of being in a fandom.
What is the To Write Love on her Arms campaign?
To Write Love on Her Arms is a charity that helps people who are struggling with … of mental illnesses and suicide, self harm, addiction. So they provide research to people who are struggling. They try to educate those who might not know too much about mental health. I decided that I wanted to use my platform and try and do something for charity as well to try and give back. The original goal was $500, but the "Supernatural" family just kind of took it and ran with it, and we've ended up donating over $13,000.
Do you have any goals moving forward with your YouTube channel?
I just want to make people happy. I want to make people feel like they can come to my channel and watch my content and fangirl with me because when I was younger, I was always put down for being nerdy or being into fandoms because it wasn't the cool thing to do. I still feel awkward talking about it because it's been instilled in me that it's weird, but I don't want other people who are like me to feel that way. I want them to be able to come to my channel and say, "I don't really care what other people think. I'm just going to be able to talk about what I love." 
In terms of numbers, I would love to hit 100,000 subscribers someday. Not sure if that's ever going to happen, but that's kind of my unattainable-at-the-moment goal. I would love to hit that point.