Interim chair of merged Cinema, Television department appointed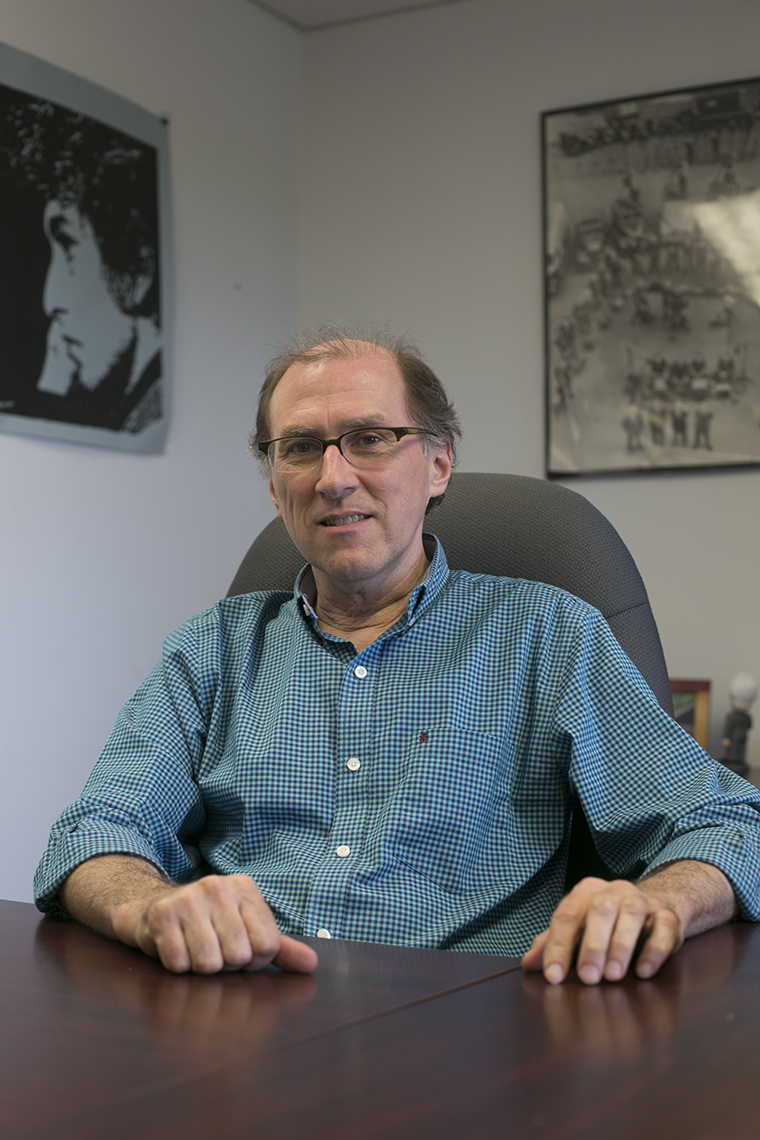 Eric Scholl, associate chair and professor in the Television Department, has been appointed interim chair of Columbia's new Cinema and Television Arts Department, which informally announces the upcoming merger of the Cinema Art and Science and Television departments.
Combining the Cinema Art and Science Department, which currently has a total of 1,449 students, and the Television Department, which has approximately 247, creates Columbia's largest department, according to the Institutional Effectiveness website.
As reported Feb. 20 by The Chronicle, several proposed departmental and program consolidations were announced to the college community in February: Television and Cinema Art and Science; Communication and Radio; and the incorporation of the Animation Program into the Interactive Arts and Media Department. A  formal announcement about the proposals' approval  had not been made prior to Scholl's appointment.
Scholl, who has worked at Columbia for more than 17 years and will assume his position June 1, said he wanted to offer to help any way he could during the merger and noted that colleagues recommended he apply for the position.
"I'm very excited by it and incredibly nervous; I always am whenever I take on something new," Scholl said. "I can see the hugeness of the job, and I am trying to wrap my head around what the tasks will be. I'm really trying to get myself to the point where I know who the people I will be working with are and trying to figure out the structure of it because cinema is a giant department, and I come from television, which is a much smaller department."
Scholl's previous experience  in both film and television as well as his work at Columbia on the executive committee of Faculty Senate, as head of a Columbia event series called Critical Encounters and as an associate chair has equipped him for the responsibilities of his new position, he said.
"I've been here long enough that I have a good sense of who is there and what they do and what their roles are but it's just figuring out how to keep what is great about each individual department and find out what the natural synergies are between them to make a cohesive unit."
Eric Freedman, School of the Media Arts dean and Cinema Art and Science professor, said there had been a healthy response by candidates throughout the college after he announced the opening.
"I was looking for candidates who could cross industries, could put film and television faculty in dialogue, speak to student interests in both media forms and also has a lens to the future of these screen media points of convergence," Freedman said.
Current Interim Chair of the Television Department Sharon Ross and Cinema Art and Science Chair Bruce Sheridan, who were at the end of their appointments, will continue their teaching positions exclusively when the merger officially begins at the start of the Fall 2017 Semester, according to Freedman. Because the two department heads were at the end of their appointments, Freedman was able to open up the search in a more democratic form, he said.
Ross could not be reached for comment as of press time and Sheridan declined comment.
Freedman said all of the proposed mergers were approved for implementation at the end of March. Although a formal announcement had not been made to the college community about the approval of the three mergers, one is planned for the end of the academic year.
Freedman said his main goal for Scholl is to open discussion on how the two industries can be brought together, another aspect he was looking for in a candidate.
"My goal is that [Scholl] can open up a dialogue where we can talk about writing, producing, [and] directing across media forms and get those faculty to understand each other's works and strengths," Freedman said. "That'll be key in this first year."
Discussions on curricular changes within the Cinema and Television Arts Department for the Fall 2018 Semester are scheduled for this fall and will include open forums to which he hopes students will contribute, Freedman said.
"What we're sensitive to is that the TV students have a strong sense of that culture, the film students have a strong sense of that culture, and some of the students ask, 'What are you going to do for us to establish a sense of community in a larger department?' and that's where I welcome student's feedback," Freedman said. "I want to make sure what we do for students is something that actually resonates with them."
Michael Niederman, Television Department professor and former chair said although there were a number of very qualified candidates up for the position, Scholl is knowledgeable and has a history of interdepartmental work.
"When you ask around, you'll find out how much time he spent collaborating with various members of the Cinema Art and Science Department," Niederman said. "He has the trust and admiration of a lot of faculty."
There was a time that it made sense for the Television and Cinema Art and Science departments to be separate, but the college must evolve along with the industries, Niederman said. He added that the merger presents opportunities for collaboration and could create new career pathways for students.
"[Scholl's] job, while very challenging, is one filled with incredible possibility to follow those things through," Niederman said. "We can do things now that we only ever dreamed of before. Working across departments as a student cannot always be easy."
Scholl said he has heard students express concerns about the departmental merger and noted that members of the two former departments will be working to address issues and concerns.
"We are not jumping into this and saying, 'Let's see what happens,' Scholl said. "We're going to figure out how to make things work in way that I think will make people very happy when they see the result."