CTA increases service on Far South Side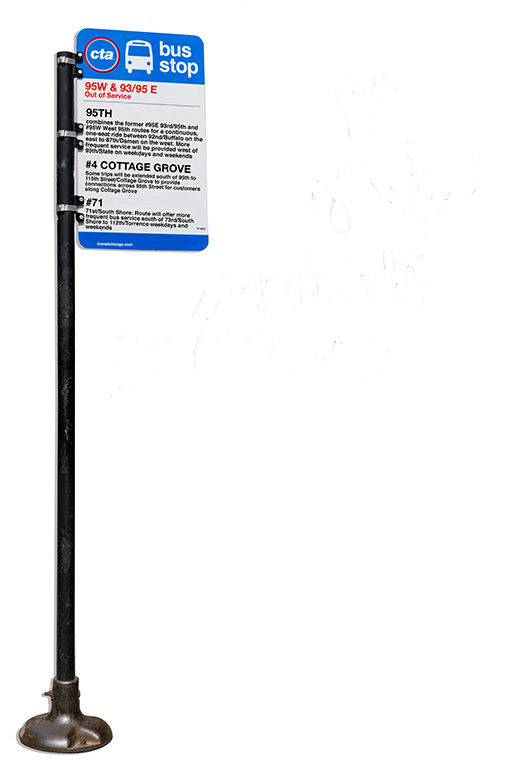 By Metro Reporter
September 19, 2016
More frequent bus routes have come to Chicago's Far South Side neighborhoods, according to a Sept. 2 press release from the mayor's office announcing six bus routes that have started offering more reliable service since Labor Day weekend.
The improvements include an uninterrupted route along 95th Street, more frequent service west of 95th and State streets, routes extended south of 95th Street to Cottage Grove and more frequent service south of 73rd Street and South Shore Drive, according to the press release.
"These improvements will further improve the quality and reliability of service for customers on the South and Far South sides by providing more frequent service," said CTA spokesman Jeff Tolman. "Added transit connections provide customers with better connections to jobs."
According to the press release, there are currently 44 bus routes providing on average more than 183,000 weekday rides south of 63rd Street.
The city is also planning more frequent train service during weekday mornings and the evening rush on the Green Line's Ashland/63rd and Cottage Grove branches, starting Oct. 3.
"Chicago's most notorious transit deserts are around the Far South Side—often in poor neighborhoods," said Joseph Schwieterman, director of the Chaddick Institute for Metropolitan Development at DePaul University. "The Cottage Grove bus in particular fills a gap that's lasted far too long."
Accessible and reliable public transportation is an important part of not only safety, but economic upward mobility, according to Evelyn Blumenberg, chair of University of California at Los Angeles' Urban Planning Department who specializes in the effects of public transportation on communities. 
"Increasing service frequency is about the best thing you can do to increase job accessibility," Blumenberg said. "Low income households that don't have an automobile are more likely to use transit." 
Schwieterman also said reliable transportation is necessary for residents to acquire and maintain employment.
"Getting the South Side population to job markets remains a bogeyman for our transit system [as] many people suffer 90-minute commutes," Schwieterman said. "All these new services are really oriented toward getting people to jobs." 
Despite these improvements, the CTA and the city are missing the point of a larger economic issue, according to Quentin Mables, executive assistant of I Grow Chicago, a South Side nonprofit dedicated to providing a safe haven for children.
"Adding those bus stops is nice, but there are those who can't afford to get on those buses," Mables said. "If you're going to bring these buses into the community, the community should definitely have a say [on how they run]."
Discounted rides on the CTA for those who qualify would be a more effective way of giving residents on the Far South Side access to more jobs, he added.
"If those buses came with job applications, that would be cool," Mables said.
Mables said I Grow Chicago has asked the City of Chicago for discounted bus passes but has never received any response.
The mayor's press office did not respond to requests for comment as of press time.
While Schwieterman said he thinks CTA fares should be cheaper to supplement the now-increased service, he knows it would be a challenge.
"[Lowering fares] is going to be a hard sell—a tough mountain to climb," Schwieterman said.