Education Program moving to HHSS Department with suspended admissions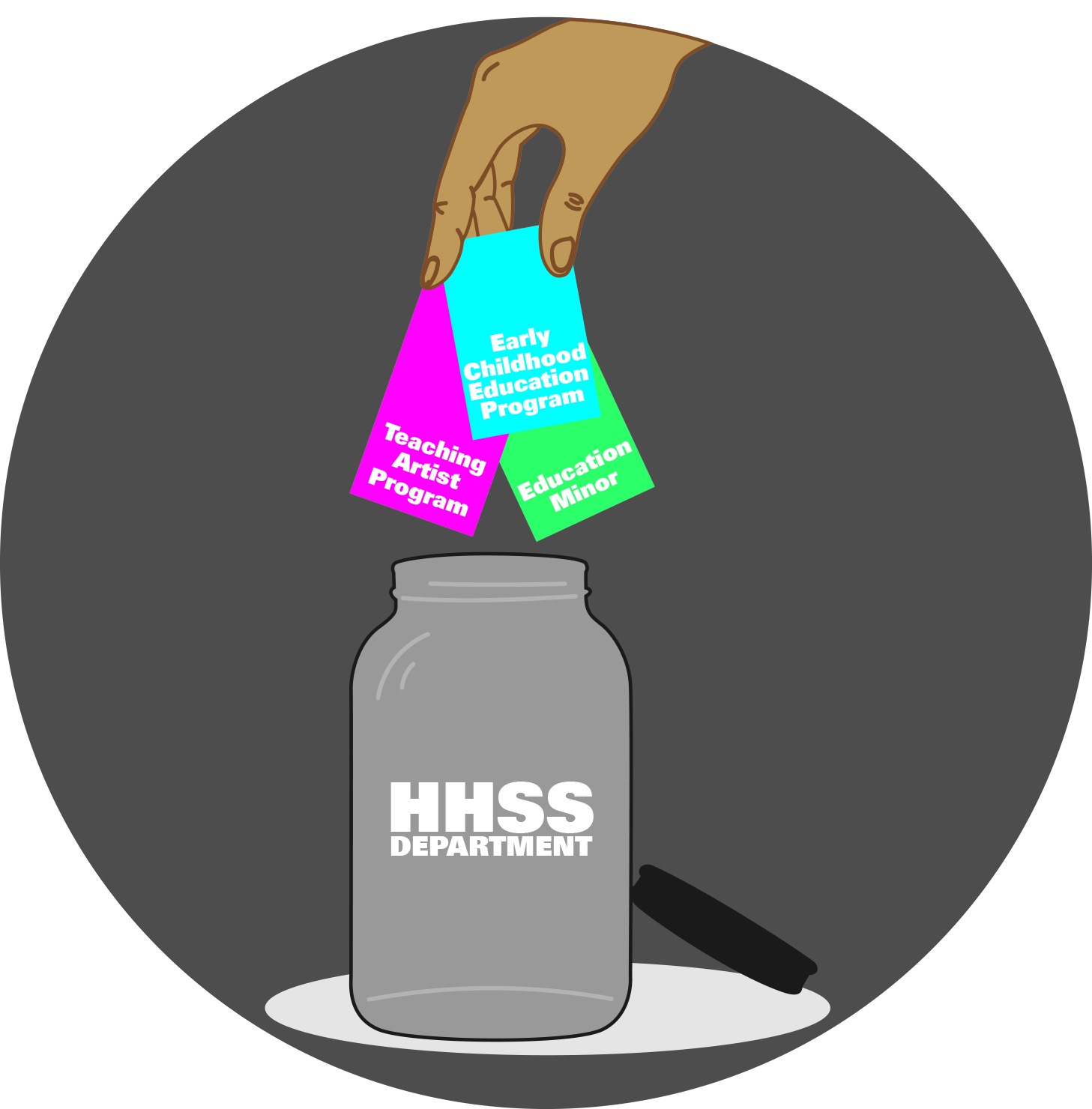 The Early Childhood Education program and Teaching Artist and Education minors have been moved to the Humanities, History and Social Sciences Department—dissolving the Education Department—and will no longer accept applications for the Fall 2018 Semester.
Carol Rozansky, former Education chair and current professor in the HHSS Department, said the college will continue to teach all required courses in Early Childhood Education so students can still receive their bachelor's degrees and be licensed as early education teachers.
Steven Corey, dean of the School of Liberal Arts and Sciences, said the change is due to the college assessing its enrollment, adjusting fiscal resources and reforming its curriculum. About 31 students remain in the department and they played a role in the decision to consolidate the programs, he said.
"It's a department that has seen declining enrollments that [is] at the point where the question is: Is it viable to have the department with  that many students?" Corey said.
Katelynn Caleca, a junior education major, said she heard about the change from one of her professors and thinks the program has low enrollment because potential students are unaware of its existence. Caleca also said education is not necessarily associated with art.
"It would be nice to see the program come back and have more emphasis put on it, have it be advertised, so people know  this college offers this major," Caleca said. "Education is  more creative than people would assume."
HHSS Chair Erin McCarthy declined to comment and directed The Chronicle to Corey.
Although the programs are now under HHSS and enrollment is halted, Corey said the hold is temporary, and the move should not necessarily be considered a department merger.
He added that the college is still deciding whether Education will remain in the HHSS Department. The decision to suspend admissions permanently will not be made until after fall 2018.
Corey said there have not been other faculty changes in addition to Rozansky's appointment to a full-time professor, and that should remain in the future, according to Corey.  He said because Columbia is a private institution with no external resources, smaller programs do end up costing more money, which is another factor the college has taken into consideration.
"It will be sad to see our program go," Rozansky said. "We connect a lot to the community, [and] our students are out in schools all in Chicago and around Chicago. We're proud of our work and what we have accomplished [as a program] over all of these years."