Columbia continues assistance for hurricane-affected students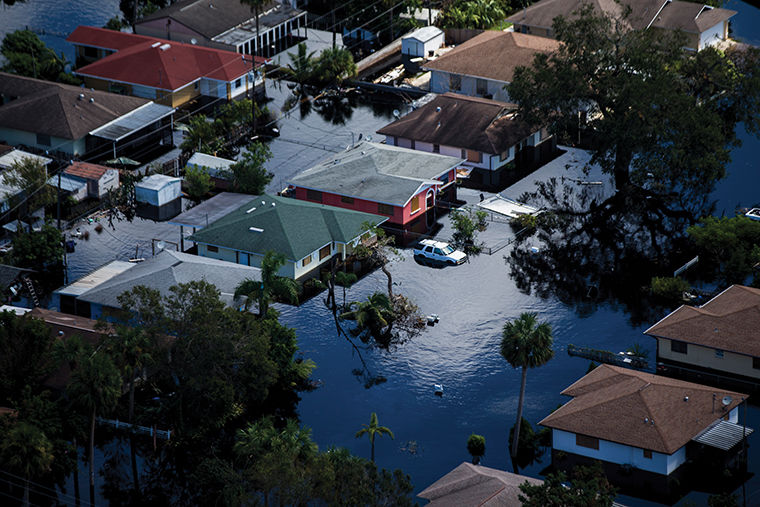 Columbia students and administrators continue to assist students affected by hurricanes, including fundraising by the Public Relations Student Society of America.
Dean of Students John Pelrine said the college identified 125 students from areas impacted by Hurricane Irma including Florida, Georgia and the Caribbean and contacted them by email Sept. 18 to ensure their well-being.
Because Irma hit after the fall semester began, Pelrine said the college decided to contact affected students and let them know the school has resources available if they need emotional support.
In addition, Khanh Nguyen, a senior communication major and president of PRSSA, organized a fundraising event called Heroes: Fundraising for Hurricane Victims, which will take place Oct. 4 at the Conaway Center, 1104 S. Wabash Ave.
The decision to organize this event followed Anna Kawka, senior communication major and the group's vice president, commenting to other PRSSA members that her family from the Houston area was affected by flooding from Hurricane Harvey. Kawka said she is excited this event will help victims of Hurricanes Irma and Harvey because "it proves that everyone matters."
Pelrine said students who were affected by Irma are safe and here in Chicago yet may need to be given reassurance and support.
In some cases, financial assistance was necessary for students as a result of the hurricanes, which meant Student Financial Services had to delay payments or set up a new plan for affected students, according to Pelrine. Students whose finances are affected by the hurricanes will automatically be connected with SFS, Pelrine said.
"There are people whose families have damaged homes, but they're able to stay and continue their studies," Pelrine said. "The impact in that regard has been relatively well, so we're keeping our fingers crossed that that continues," he added.
Nguyen said PRSSA is contacting other Columbia groups such as XCEND Show Choir and Improv Club to get involved and perform at the fundraiser.
The group is also contacting potential sponsors outside the college and asking them to donate any items they can, Nguyen said. Anything donated will then be sold at the fundraiser, and the profits will go to Hand in Hand, a popular benefit for hurricane victims and relief, he added.
Nguyen said the event will also be a superhero-themed costume party, students can dress in fun costumes.
"By coming and donating money, you are a hero; you're helping out a great cause, and a lot of our citizens need us as well," Nguyen said.