Could it happen here? How Columbia ensures student safety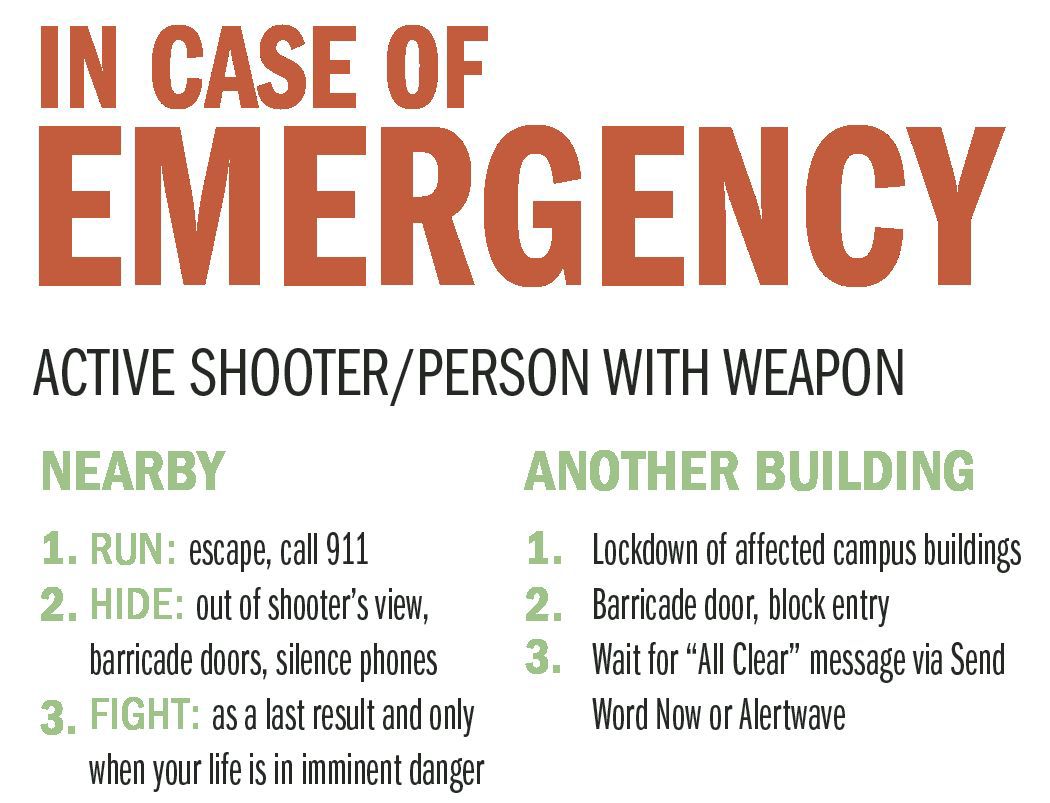 In the wake of the Parkland, Florida, high school shooting that killed 17 students and faculty and injured many others, a national outcry for gun regulation raises social and political questions.
But locally, the most important is: How safe is Columbia from a similar tragedy?
Ronald Sodini, associate vice president of Campus Safety and Security, said campus security has acknowledged the possibility of a shooting occuring at Columbia.
"It's our responsibility to make sure we're always thinking about serious incidents on the campus," Sodini said. "[Therefore] there are a number of measures that our department and our college has taken in this area."
Sodini said security has invested in the mass-notification Send Word Now system to notify students, faculty and staff of campus emergencies. It also has an ongoing relationship with the Chicago Police Department to keep college security and students up to date, he added.
Sodini explained that students have the option to be notified by email, text or phone call. He encourages students to keep their information up to date in order to get proper notification in the event of a shooting on campus.
Sodini said each college building has a different procedure, but in order to ensure students' safety, he is unable to disclose specifics.
Mark Brticevich, coordinator of Fitness, Athletics and Recreation, has hosted an active shooter response training on campus for students and staff since 2016.
Brticevich said the training courses start with a historical background of active shooters on college campuses to give students a feel for the statistics as well as the "run, hide and fight" model developed by the U.S. Department of Homeland Security and the FBI.
There have been eight reported school shootings in the country so far this year, an added factor of concern because of its early date.
"If somebody is coming at you with a gun, and you can't hide, and you can't run, then you have to swarm that person as quickly as possible," Brticevich said. "You don't swarm them by running straight at them, or by standing there and waiting for the person to come to you. You move around, you throw things, you scream."
Brticevich said the classes are held at least once a month for faculty and staff, and every few months for students.
Senior theatre major Laura Maynard said she thinks a school shooting is unlikely in an urban setting like Columbia.
"It's different coming from the idea of an urban environment," Maynard said. "When you think of the other places where colleges have shootings, it's a lot of places that are in more rural areas as far as the universities."
Although school shootings do not typically happen at urban colleges, Maynard said she still does not necessarily feel safe because of the lack of strict national gun laws.
"It's not Columbia; it's because any lunatic can walk in with a gun, can walk in anywhere just as much as he could walk in here," Maynard said.
Elana Schmidt, a junior business and entrepreneurship major, and President of Student Programming Board, said although she has not attended the active shooter training sessions herself, she has seen the classes being taught and there were not a lot of student participants.
Sodini said Campus Security is willing to offer more sessions to give students more chances to attend. There is one scheduled for March 7 in The Loft, 916 S. Wabash Ave., and another on March 29, but the location is not yet determined.
In a Feb. 23 email to The Chronicle, college spokeswoman Anjali Julka shared on behalf of Sodini that since fall 2017, Campus Security and Student Services have conducted 11 joint safety training sessions for students.
"It was disappointing because they put on these events that are supposed to help students like self-defense [and] active shooter training, [but] nobody goes to them," Schmidt said.
Although the sessions provide students, faculty and staff an idea of how to defend themselves in a shooter situation, Brticevich said it is not enough. More resources should be allocated to attract more participants to make sure everyone is covered, he added.
Sodini said he encourages students to also get the Columbia College App, where they can select campus security. Students have the option to call emergency and non-emergency numbers through the link, as well as choose to update emergency alert preferences and see shooter safety tips, he added.
"My main advice to students is to be aware of the procedures; these procedures that are on our campus are not unique to Columbia College," Sodini said. "Know the procedures, put them on your phone, and understand that what you learn from that information is sadly [not] unique to this campus, because these incidents occur outside of schools."