Tokyo Police Club on their 'full circle' career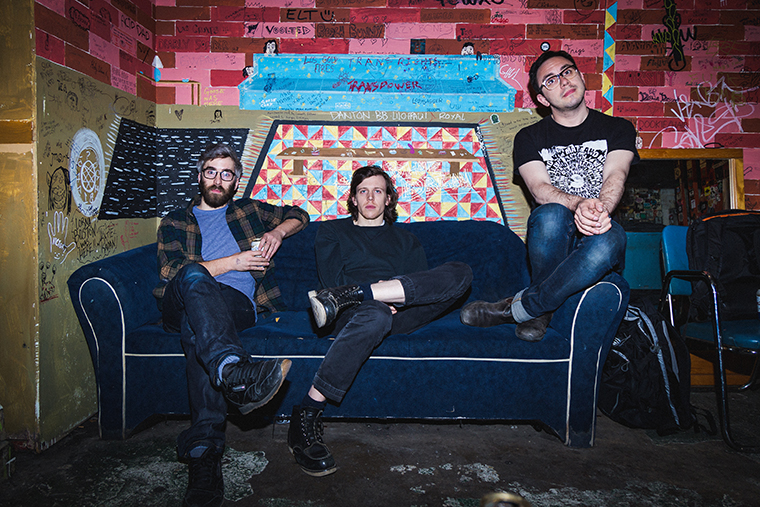 Indie rock band Tokyo Police Club's favorite way to pass the time while on tour is to play board games. Their current favorite is "Code Names."
"Our favorite thing, as friends on the road, is f—–g with [each other] … and then screwing [each other] over in a game," said guitarist Josh Hook.
After a career of recording many albums in separate pieces, the four-member band—vocalist and bassist David Monks, keyboardist Graham Wright, drummer Greg Alsop and Hook— came together to create their latest album TPC in one place.
Hook sat down with The Chronicle in the basement of The Empty Bottle, 1035 N. Western Ave., before the band's April 26 show to reflect on how it has changed since its 2005 debut and to discuss its most recent album.
THE CHRONICLE: How and why did you guys form the band?
HOOK:  We all have been friends since the fourth grade, so we kind of grew up together. The band started because we grew up in a suburban town, like a lot of people do, and [we had] to make our own fun. One summer, we decided we wanted to each learn how to play an instrument, so the band was born out of our collective exploration into music.
How is your current tour going?
The current tour has been a lot of fun, and we have been looking forward to Chicago because it's been sold out for a while now. [For this tour], we have been trying to play smaller clubs … just to get back to the sweaty rock club vibe that we all really like.
What was the writing process like for your most recent album?
Our writing process before was more sporadic …  because Dave lived in Brooklyn, Greg lived in L.A. and Graham and I were both in Toronto. That worked for the time, but it wasn't our favorite way to do it. We wanted to go back to the good times when we used to write [together].
How has the band evolved from your first performance?
We are just a lot more comfortable. For a good number of years, [we were] not really comfortable in how to perform songs. Our earlier stuff … felt very disjointed.
Now we are a little bit more relaxed, and a 4 1/2 minute song is not the end of the world, whereas when we were 21, it had to be two minutes. We have really enjoyed that evolution of coming full circle and feeling more like a rock band than when we first started.
What makes you different from other bands?
Not in an arrogant way, but we are still here. I have had a lot of friends in other bands [that] have disbanded or had things go wrong, and I always took for granted that [we] could have a long career. Now that I look back on it, it is kind of nuts that 13 years in, we are still able to do it, and we are all able to live off of it … which is unheard of for a lot of my friends.
How is touring different now after years of playing together?
We know what works for us; it is simple band-and-trailer tours and hitting markets that have always been there for us. Chicago is one of them. We are fortunately in a position where we can go play shows to people who care,and that is big.