Camilla Forte
The wait is over for Columbia's new Student Center as it unofficially welcomed students prior to the official grand opening on Wednesday, Sept. 18.
Four years in the making, from the initial approval from the board of trustees on Oct. 28, 2015, to welcoming students into the building on Sept. 3, 2019, students described the 114,000 square-foot space as "unique," "spectacular" and "having possibilities."
The Student Center, 754 S. Wabash Ave., is a prime location for students with limited time between classes, specifically commuter students, or those coming from buildings such as 1104 S. Wabash Ave. It is also a halfway point for all Columbia students to meet each other and collaborate, said sophomore television major Mitch Stout.
Junior poetry major Lily Someson has been waiting for the Student Center since her freshman year. She said there is no longer a lack of space to network and feels like it is a space that Columbia has always needed.
"If you only have lecture classes, it gets really difficult to connect with people," said Someson. "It's nice to meet people who aren't just in your major, but everyone."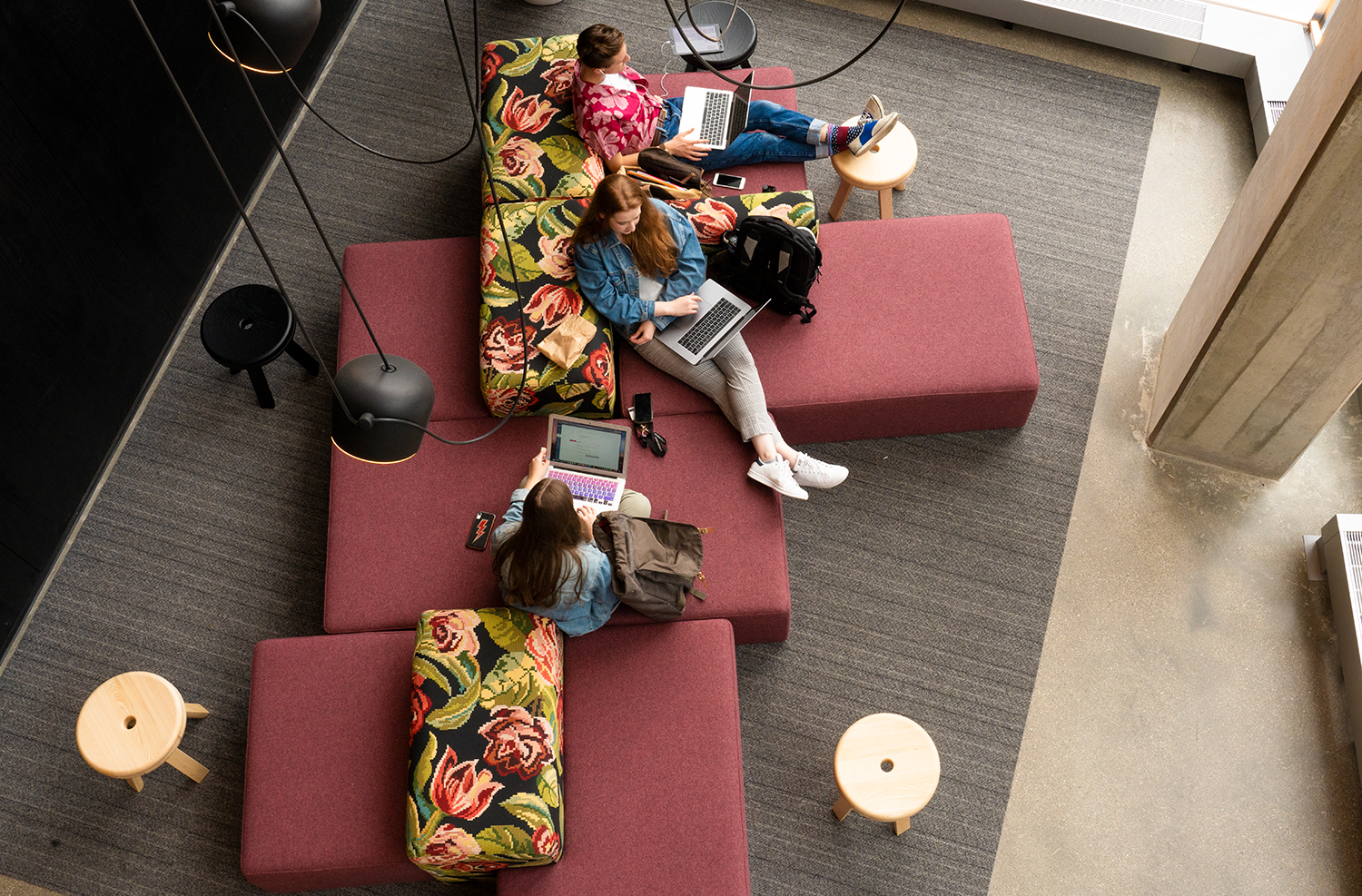 Though some were hesitant to believe all the hype, Rocco Sabatino, a freshman live and installed sound major who commutes to Columbia, said he almost did not buy it.
"Now, I don't want to go home after school," Sabatino said. "I'd be surprised if I'm home before 9 p.m.—and my classes are done at 3 p.m."
The Center also has a new coffee shop and cafeteria located on the first floor. The cafeteria caters to an assortment of dietary needs and is relatively inexpensive, said Stout, who struggles to find places that accommodate his vegetarian needs.
However, the cafeteria is not connected to the meal plan that is offered through the University Center. When senior cinema art and science major Jason Pyne tried to use his Columbia ID card to purchase food, they told him the Center was cash only. Pyne said he had already purchased a meal plan under the assumption that the meal plan would cover the Center's cafeteria.
Services like the Makerspace, the Career Center and the Fitness Center have relocated to the Student Center. The departments will still offer the same services but can cater to more students because of the upgrade in space.
It is a nice adjustment for Someson, who also works as a resume and cover letter reviewer at the Career Center now located on the third floor. The old location, 618 S. Wabash Ave., was tucked away, and she thought the Student Center's accessibility contributed to the larger turnout at this year's ice cream social.
Sophomore English major Abby Nelson, who is also a resume and cover letter reviewer, was concerned about the noise control between appointments and the change to separated desks for Career Center employees. Nelson said it is a period of adjustment as well, since now her full-time coworkers are separated from her and she is used to mingling with them more.
"We had all this stuff [last semester], but the quality wasn't half as good, and it was scattered throughout multiple city blocks of campus, but now, everything we could ever need is under one roof," Sabatino said. "It's brand spankin' new. We're lucky."