Spud Racer and the Tater Twins bring the Big Idaho Potato to Elmwood Park
At 28 feet long, 10 feet wide and nearly 12 feet tall, the Big Idaho Potato is a magnificent sight. Chained to a flatbed trailer aptly marked "Oversize Load," the giant spud spent the afternoon in the parking lot of Angelo Caputo's Fresh Market, 2400 N. Harlem Ave., on Tuesday, June 11. While a real potato of this size would certainly be record-breaking, the team behind the Famous Idaho Potato Tour is making history of its own.
"This is the first all-female team they've ever had on the tour," said Kaylee Wells, one of two Idaho Potato brand ambassadors on the tour. "It's fun to promote women in trucking and women empowerment through this because you don't see women in driving positions like this very often."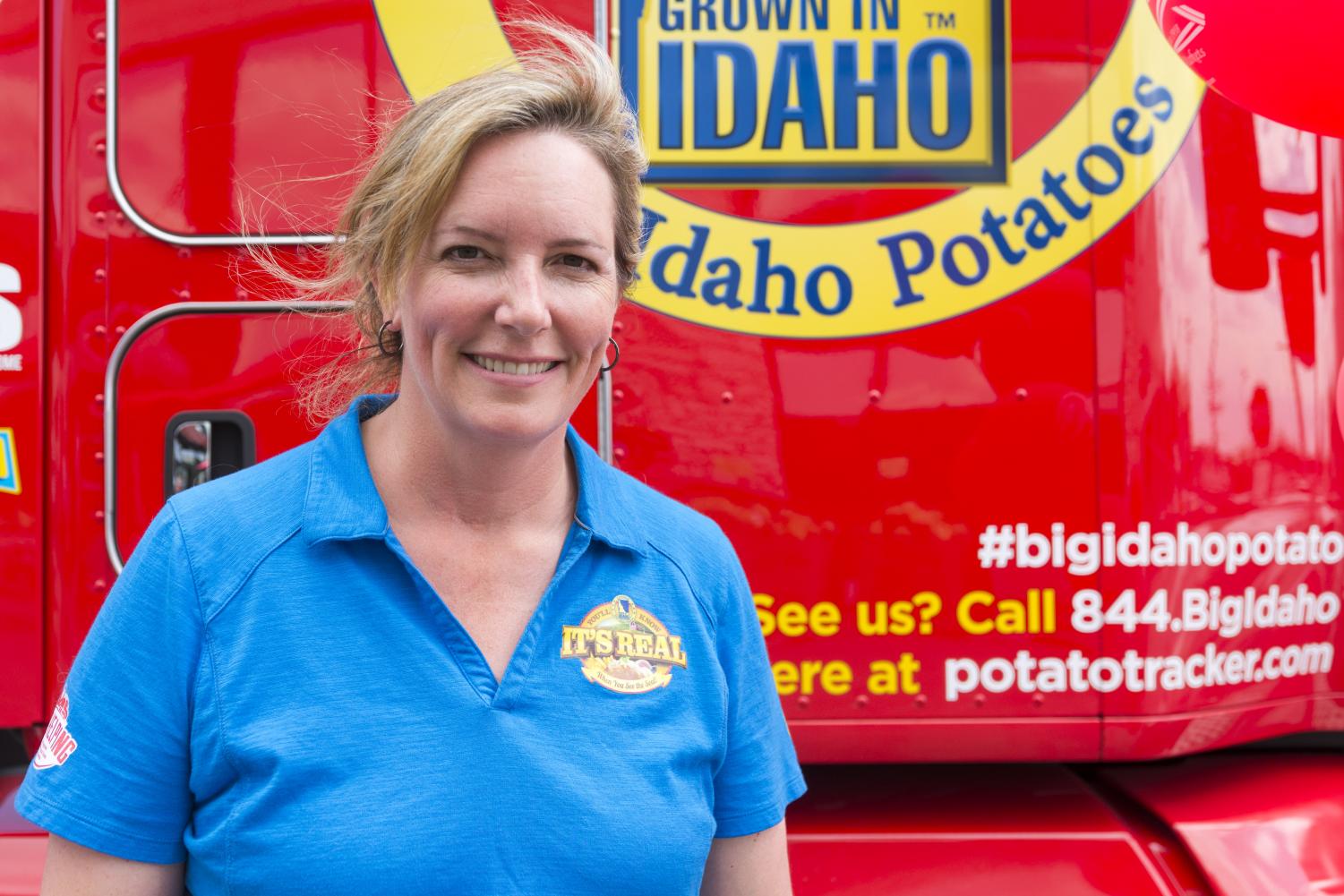 Wells and her counterpart Jessica Coulthard, otherwise known as the Tater Twins, travel the country with driver Melissa Bradford, nicknamed Spud Racer. The group interacts with fans outside grocery stores and in parades. According to Bradford, fans are often surprised to see women operating the tour.
"As a woman, I get questioned all the time about [driving the truck]," Bradford said. "The look on someone's face is [often] that of surprise or shock and awe."
The team takes pride in what they do to inspire girls who might want to pursue a career in trucking.
"You can do something even though it's a man's world," Wells said. "You can do whatever you put your mind to."